For Manicure Monday this week, I'm wearing something new and exciting. This is Dark Labyrinth from Digital Nails, a feast of glitter and science. I'm wearing three coats of it with one coat of Seche Vite. Dark Labyrinth is a black jelly with teal, neon pink, and lime green hexes, followed up with green stars. If you look closely, you'll also find black circles, stars, and hexes. There's a method to this madness, which I'll quote directly from Digital Nails:
"The concept is that the blackness of the jelly base upon layering, will obscure the shapes of the bright colors underneath, representing all that human kind knows about our universe."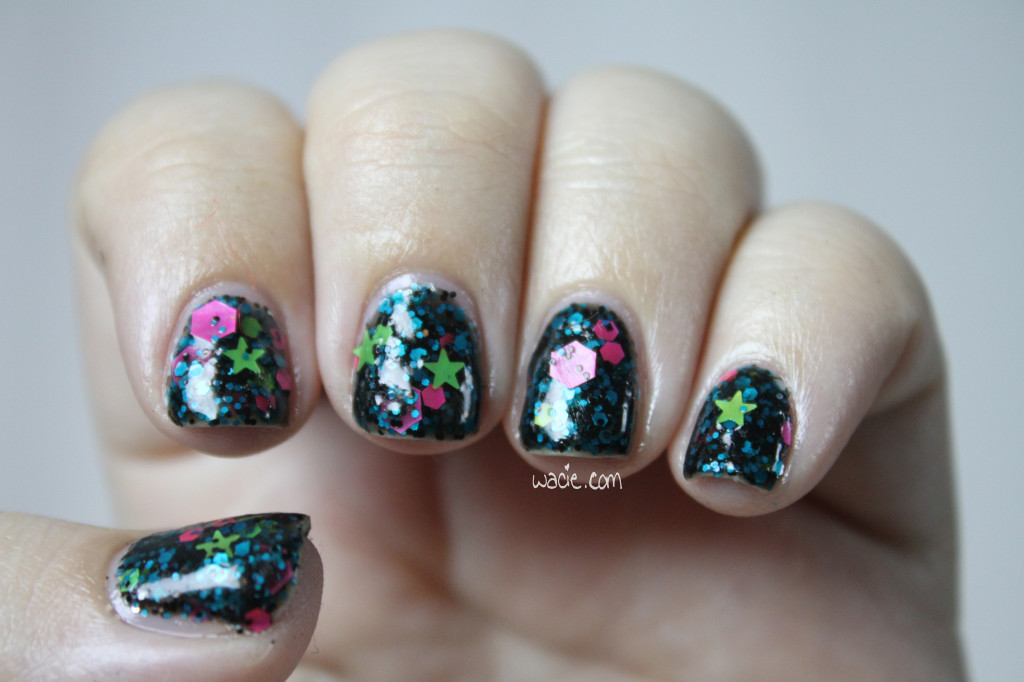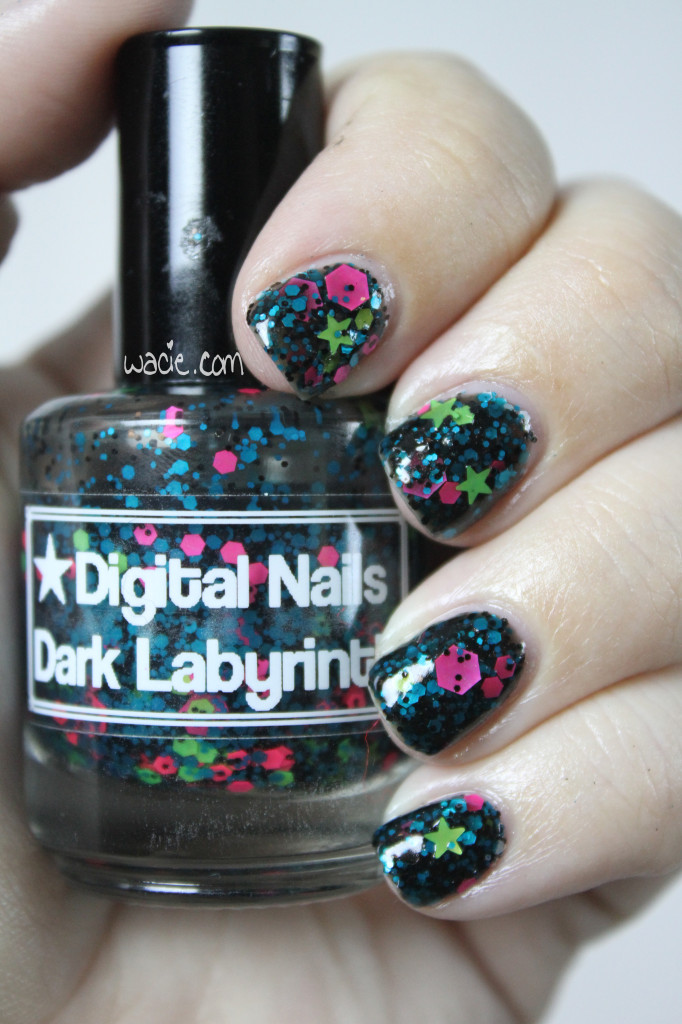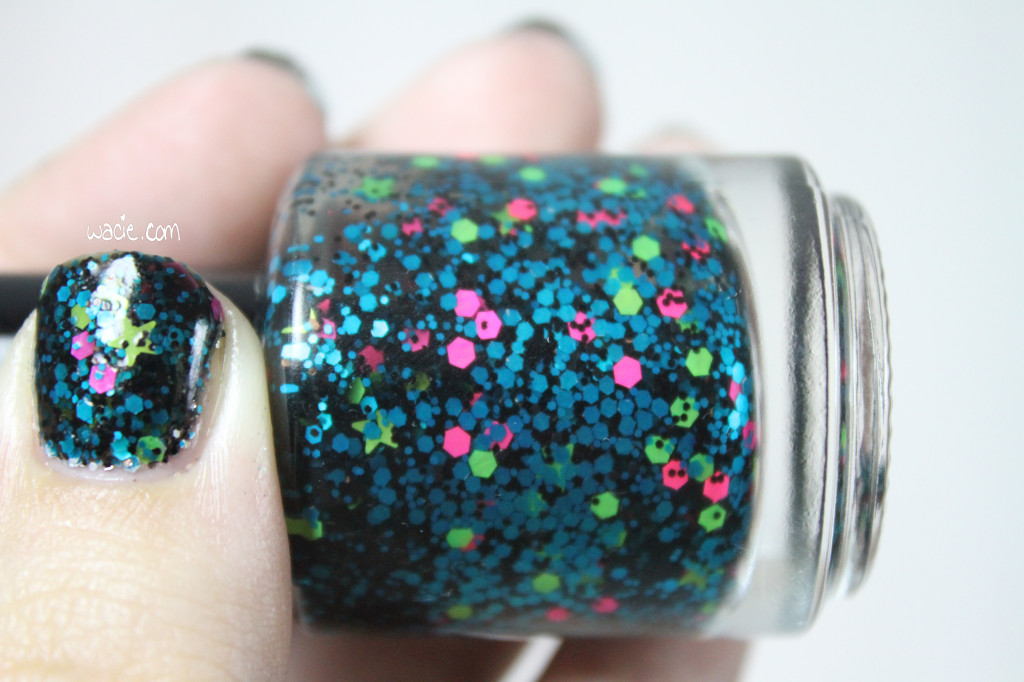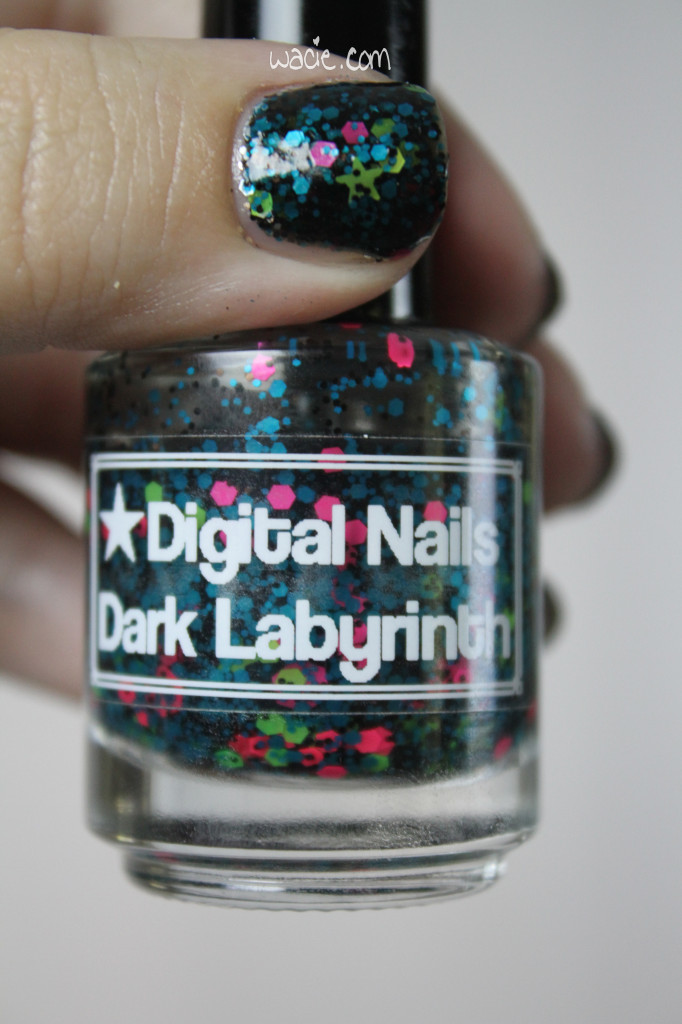 Maybe I'm still kinda high on the last episode of Cosmos last night, but I think this is an interesting and awesome way to interpret the nature of our universe. This was derived from an even greater quote from Galileo Galilei about the importance of the language of mathematics:
"Philosophy [nature] is written in that great book which ever is before our eyes — I mean the universe — but we cannot understand it if we do not first learn the language and grasp the symbols in which it is written. The book is written in mathematical language, and the symbols are triangles, circles and other geometrical figures, without whose help it is impossible to comprehend a single word of it; without which one wanders in vain through a dark labyrinth."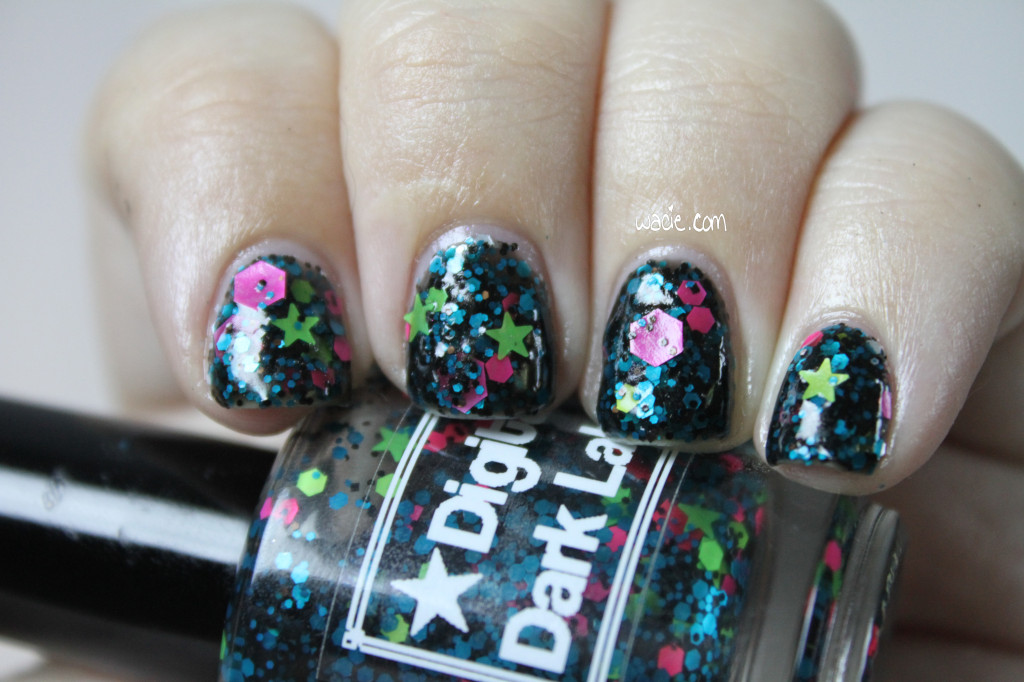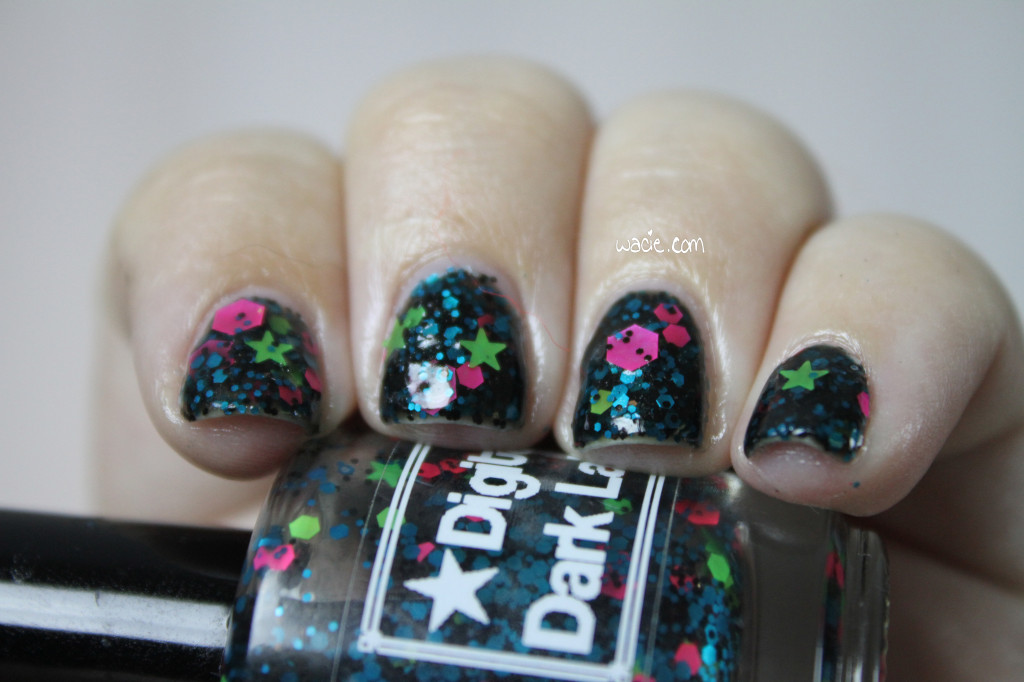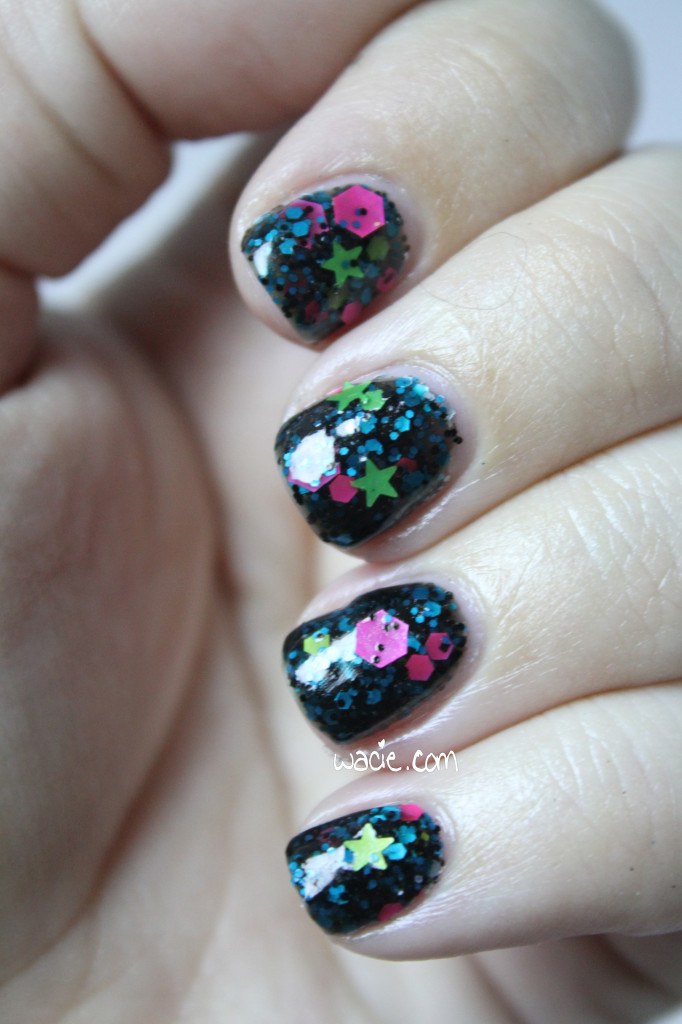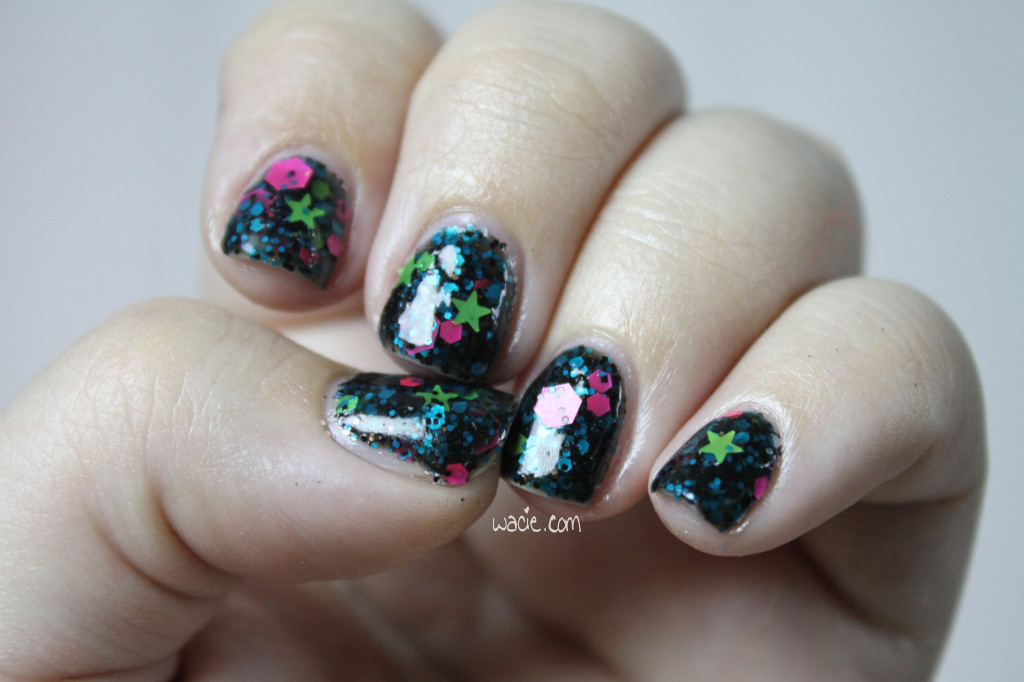 I love this polish. Even setting its concept aside, there is so much beauty in this polish. The neon colors and shapes jump right out at you, and only in certain lighting conditions can you see the darker ones. I was maybe a bit heavy-handed in my application; I'd hoped to see more of the black shapes through the jelly, but I really did obscure them quite well. I got such a great coverage that I forgot it's a jelly base. It's only when I see the few tiny black hexes scattered across the larger, brighter shapes I remember they're there. This is likely true for many objects in space as well.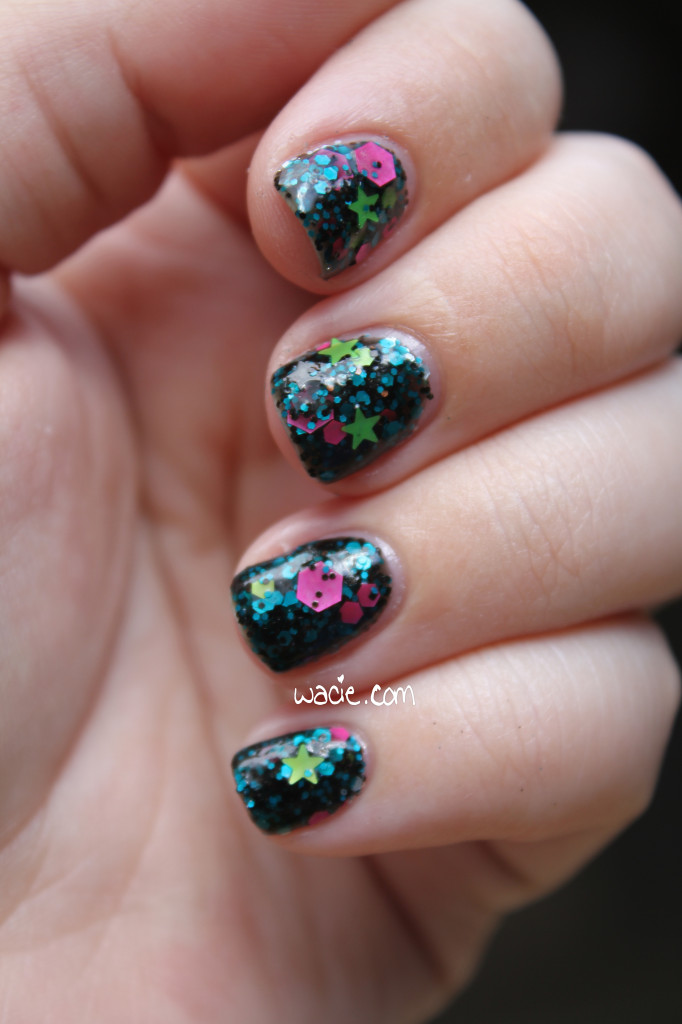 I know I say this a lot, but polishes like this are the reason I came to indies. Here is a polish that's not only gorgeous, but has something important and intelligent to say.