Swatch Saturday is back! This weekend I'm wearing Birthday Wishes from Blue-Eyed Girl Lacquer, a royal blue with pink shimmer. As usual, I'm wearing three coats with top coat. Photos were taken in both indoors and outdoors. I've wanted to try this one for a long while now, so let's take a look.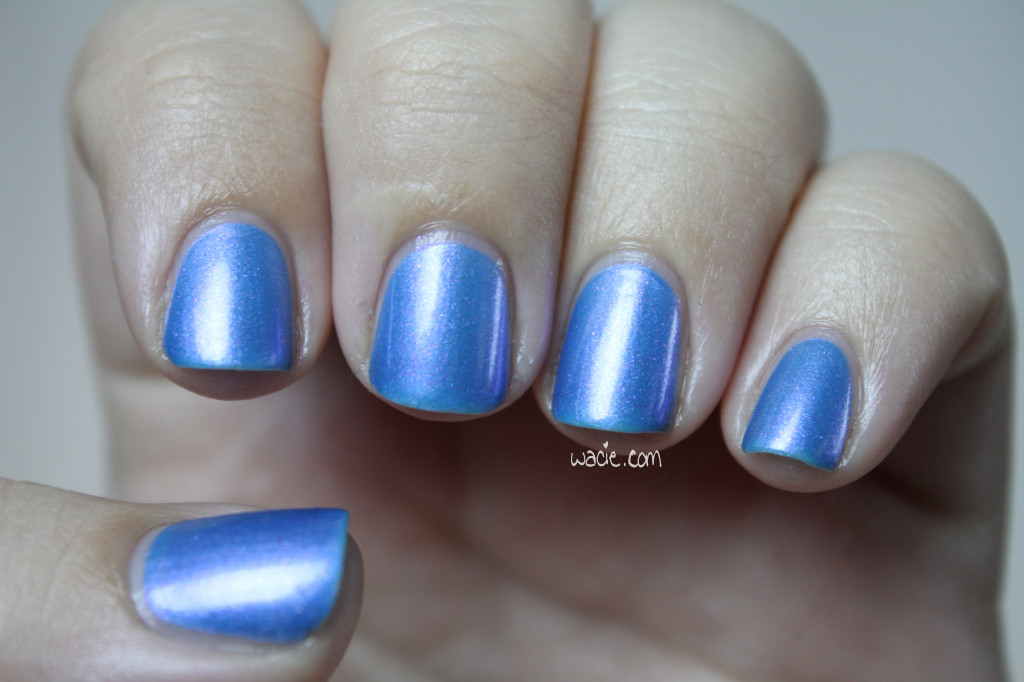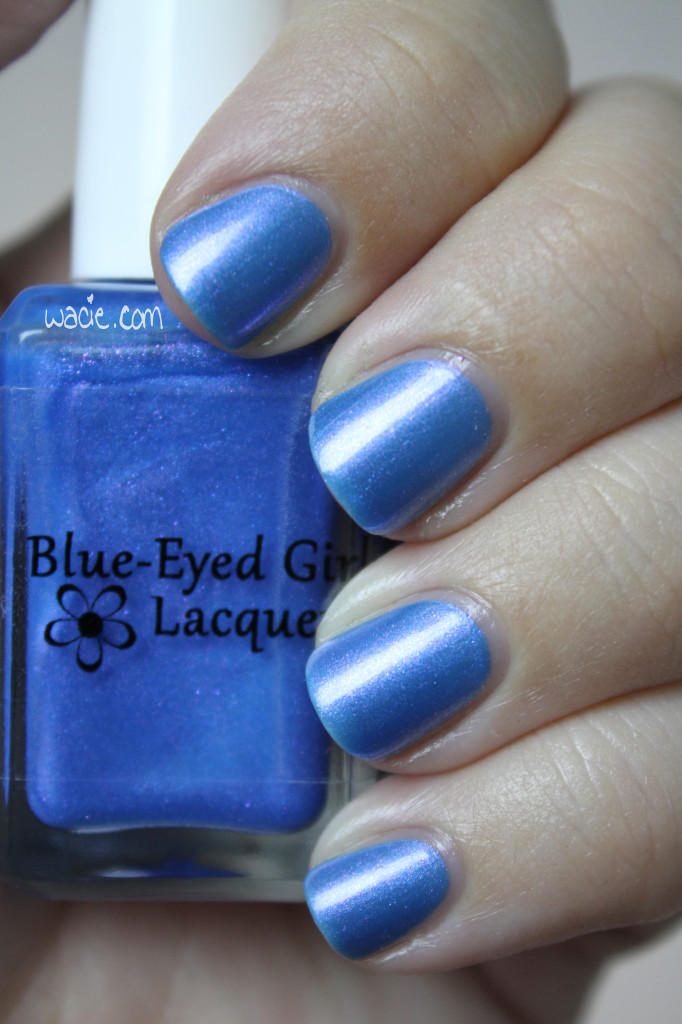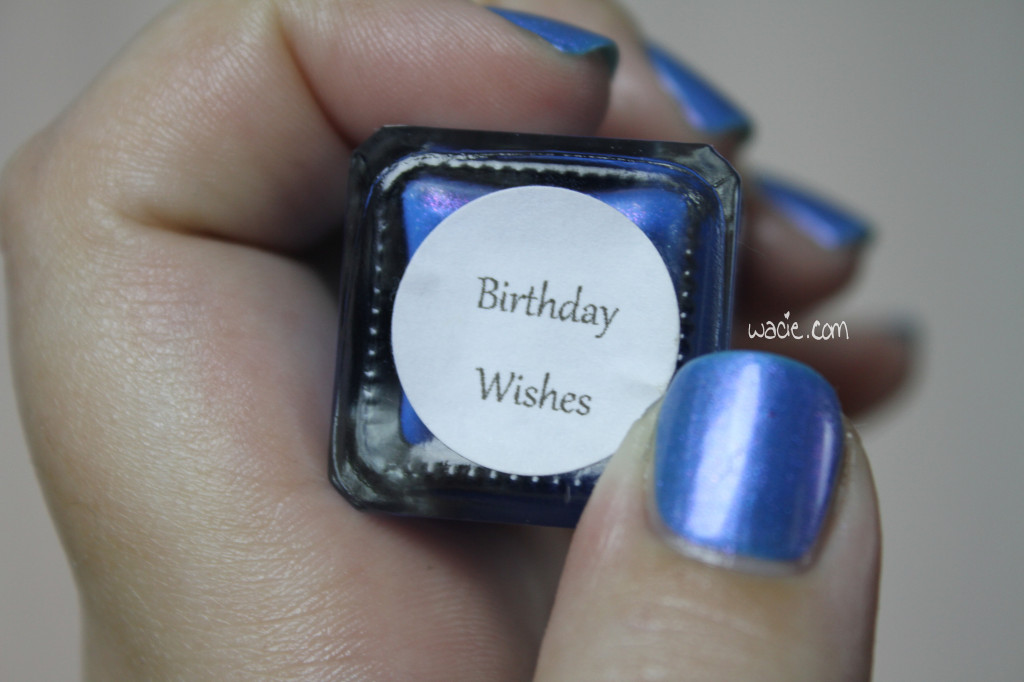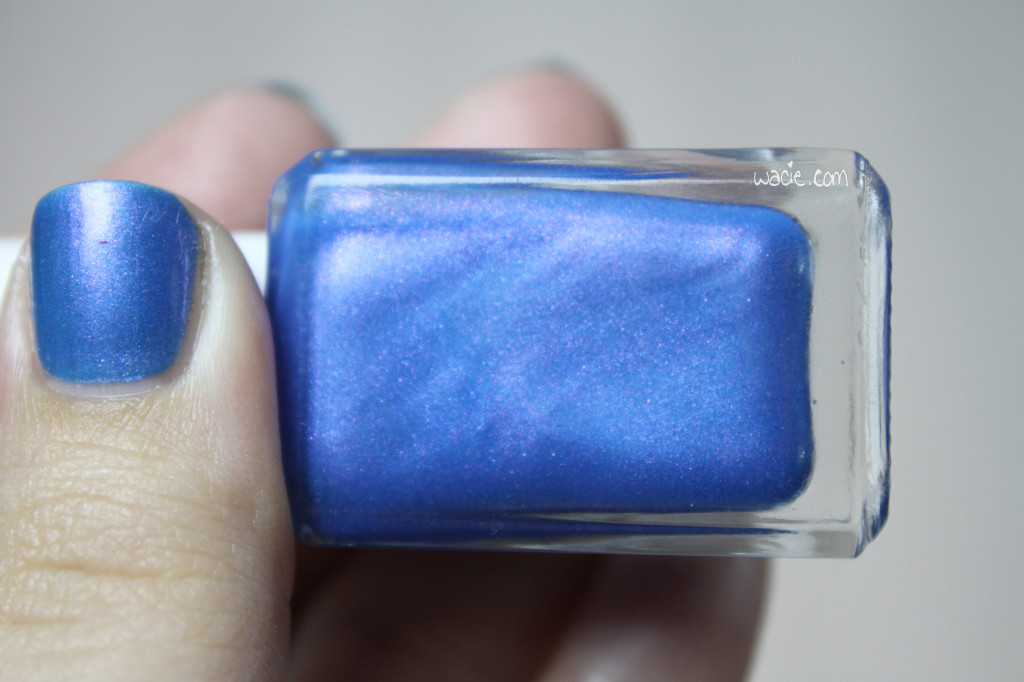 I love how this turned out. In the bottle, especially in my office where the lighting is lower, the blue polish with the pink shimmer makes it look purple. I don't get that effect on my nails in the studio, but I definitely do in other lighting conditions. In the studio, the shimmer isn't as potent, but outside it's vibrant and strong. It's a really cool effect; my nails look different everywhere I go.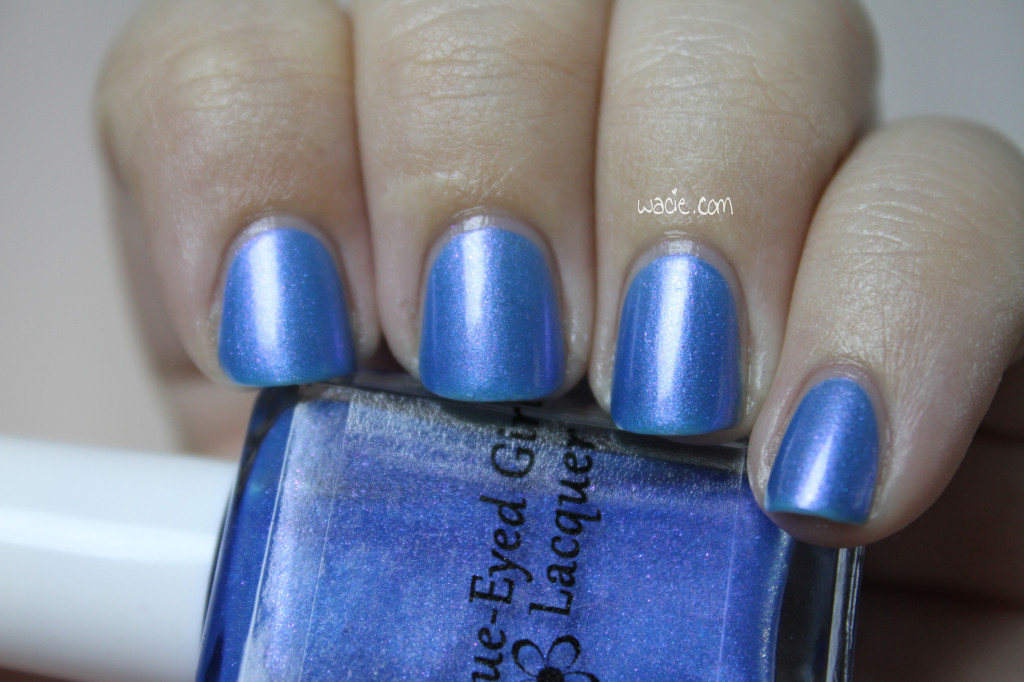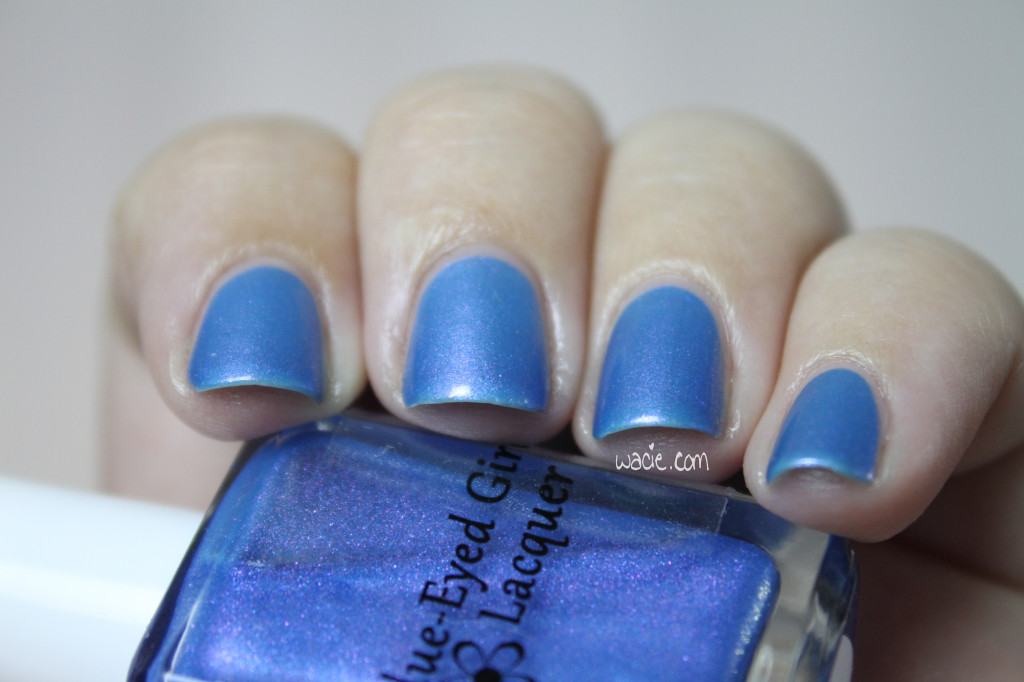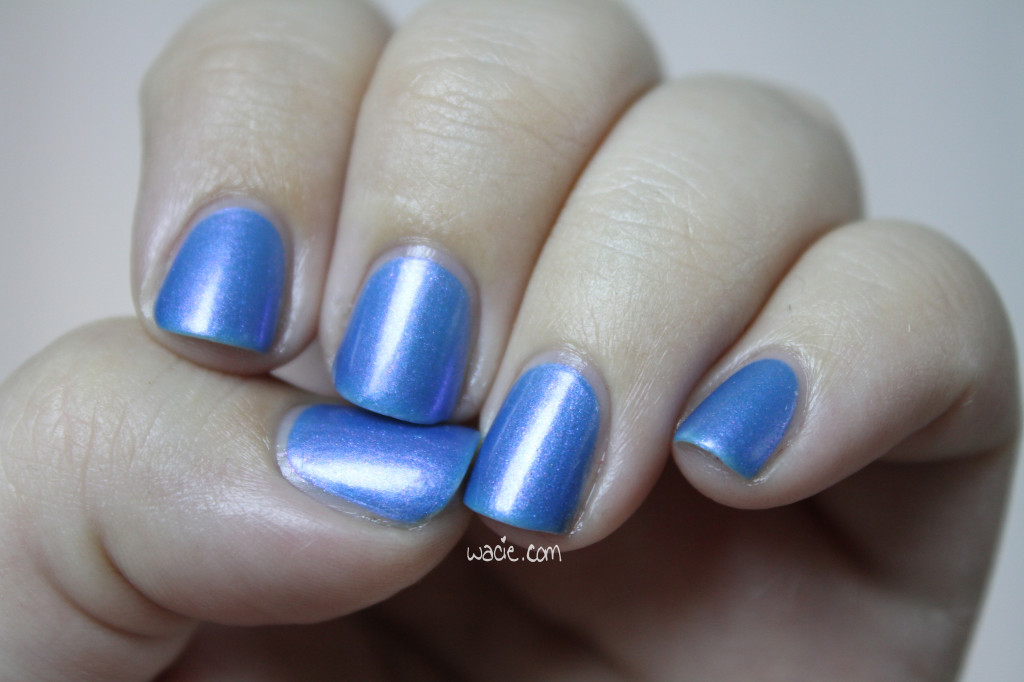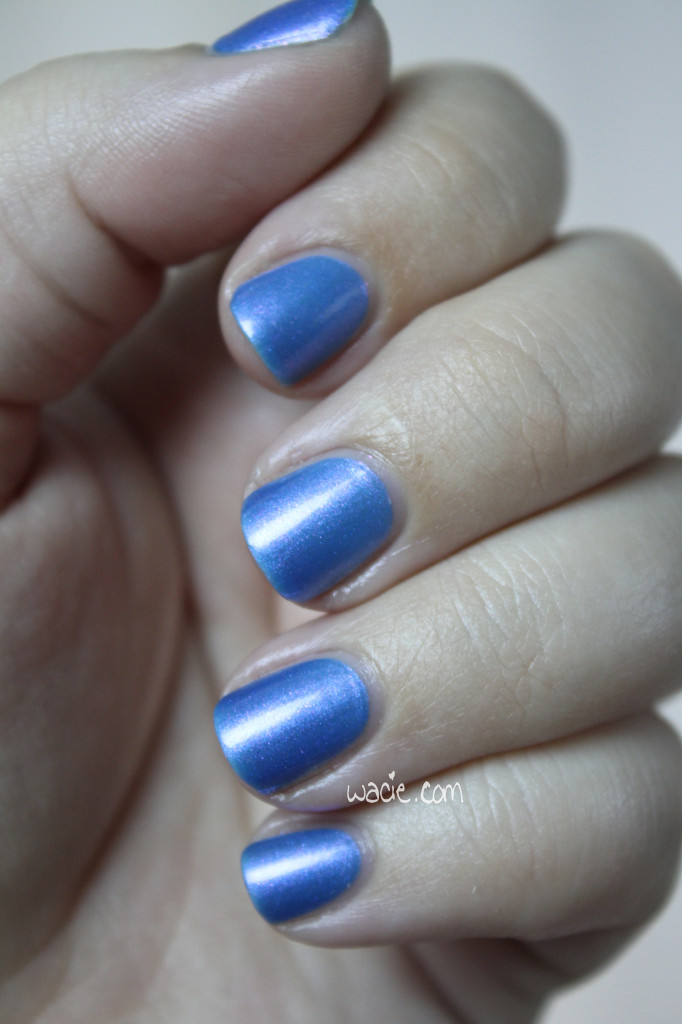 The formula was a little worrisome at first; the first coat was barely-there thin, and I wasn't totally sure I was going to get even coverage. It looks fantastic in three coats, though. It's even and opaque. I love wearing this.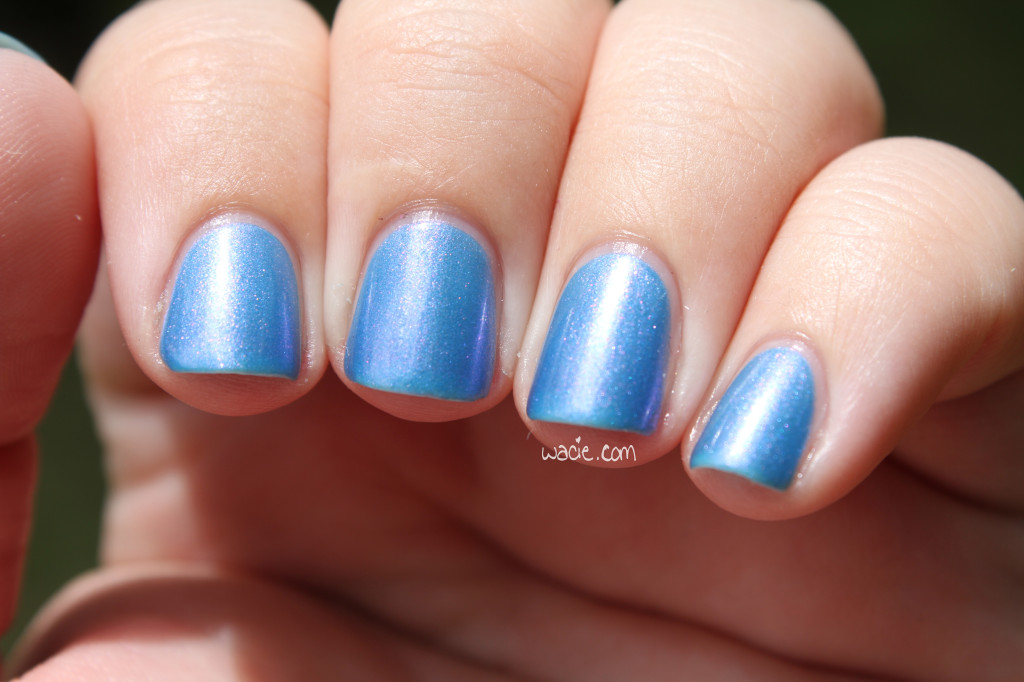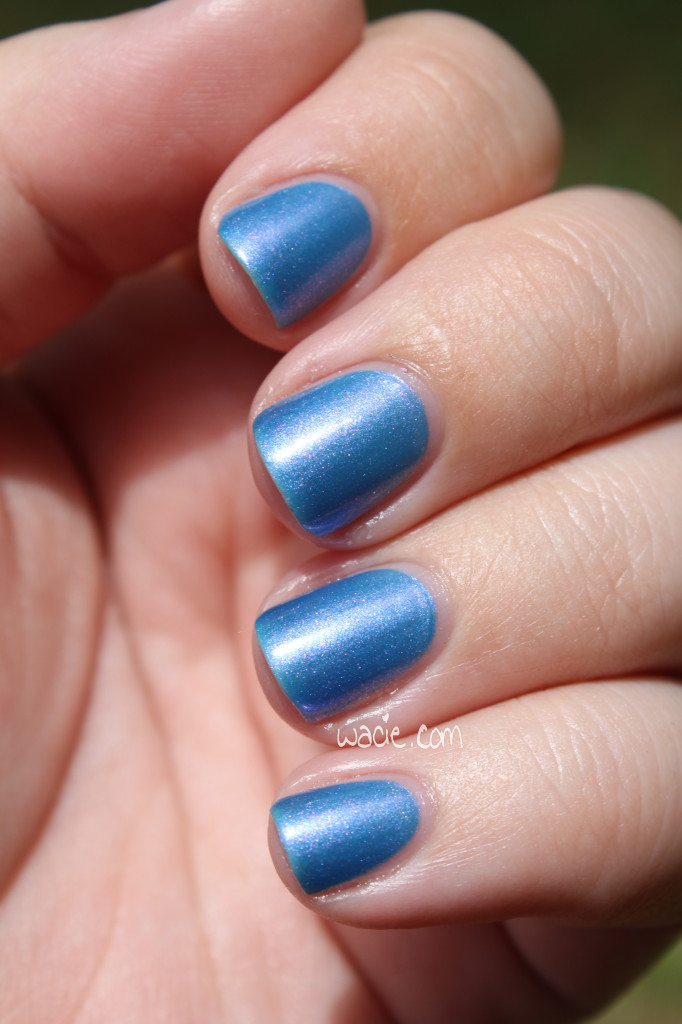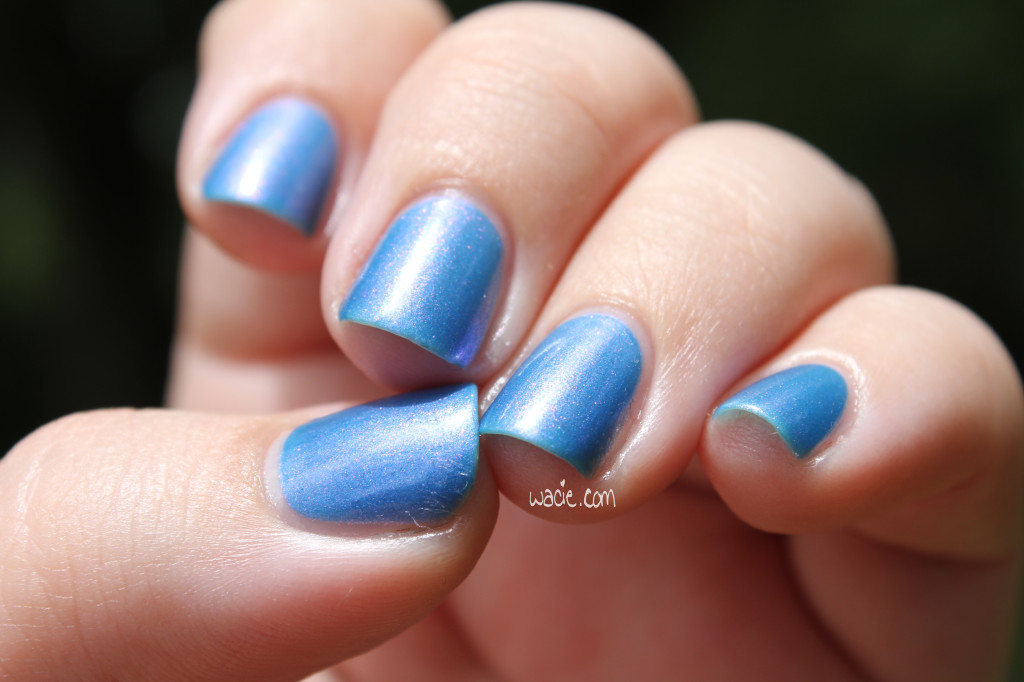 On a side note, I bought a ton of polish while I was on vacation. I had to visit drugstores a lot during the trip, and grabbed one or two whenever I stopped in, especially if I saw some things I'd never seen anywhere else. I got a few new brands, shopped at stores for the sake of shopping there, and did some indie shopping while I was bored in train stations. I think I ended up with about 60 bottles by the time I got home. As a result, I may be taking a quick break from my BEGL swatch streak, just to fill in the gaps in the Polish List. I've got a couple more BEGLs in the pipeline, but I've also got these American Apparel neons I can't wait to try. See you next week!