Wacie Wednesday is happening on Thursday today because I really struggled with whether I wanted to post it or not. I've been developing this color, called Purity, for quite a while now, and I've just never been able to get it right. I can't get the blue jelly squishy enough, and it dulls the larger holographic glitter. I didn't want to post it this week because it's still not right, but I like how it looks anyway, so I'm going for it. Also, I'm in this post-vacation funk where nothing is interesting, so I'm kind of doing this just because I need something to do. This is three coats of Purity with one coat of Seche Vite.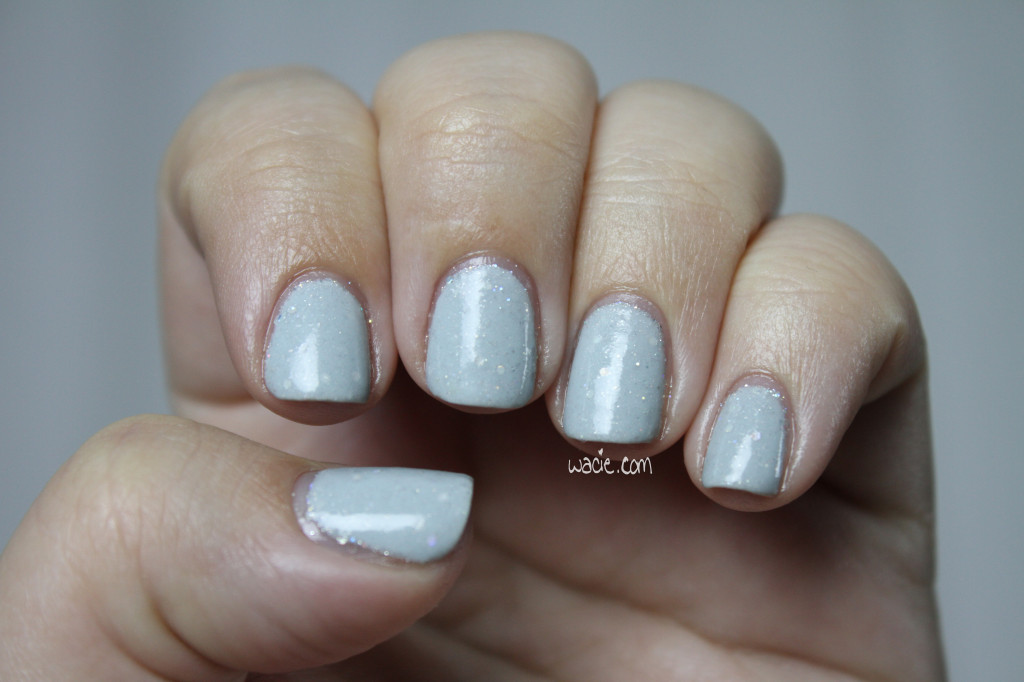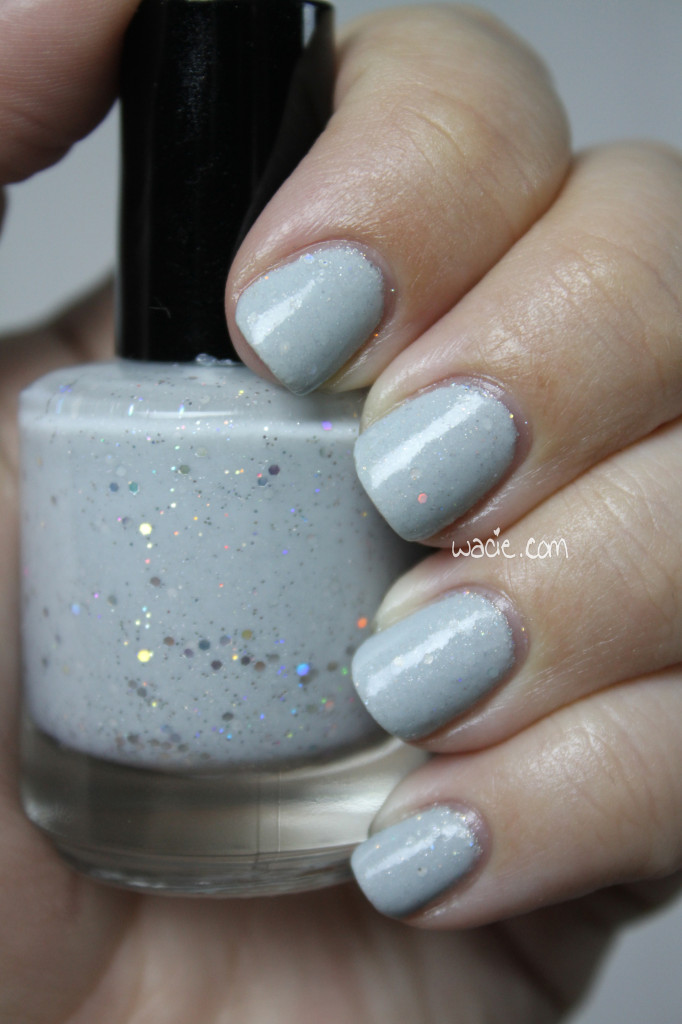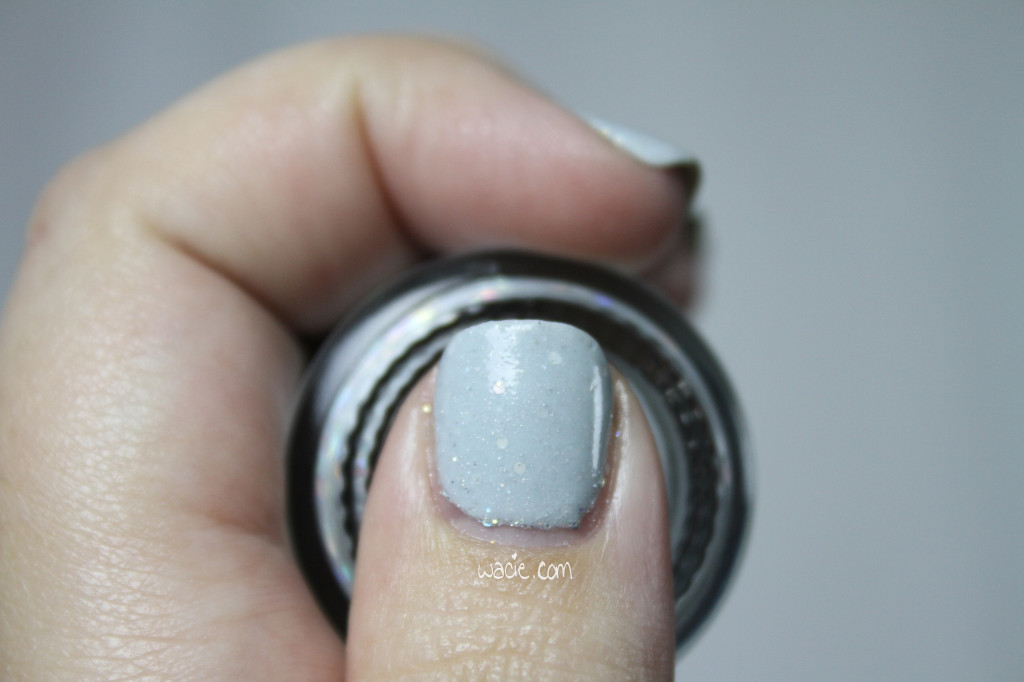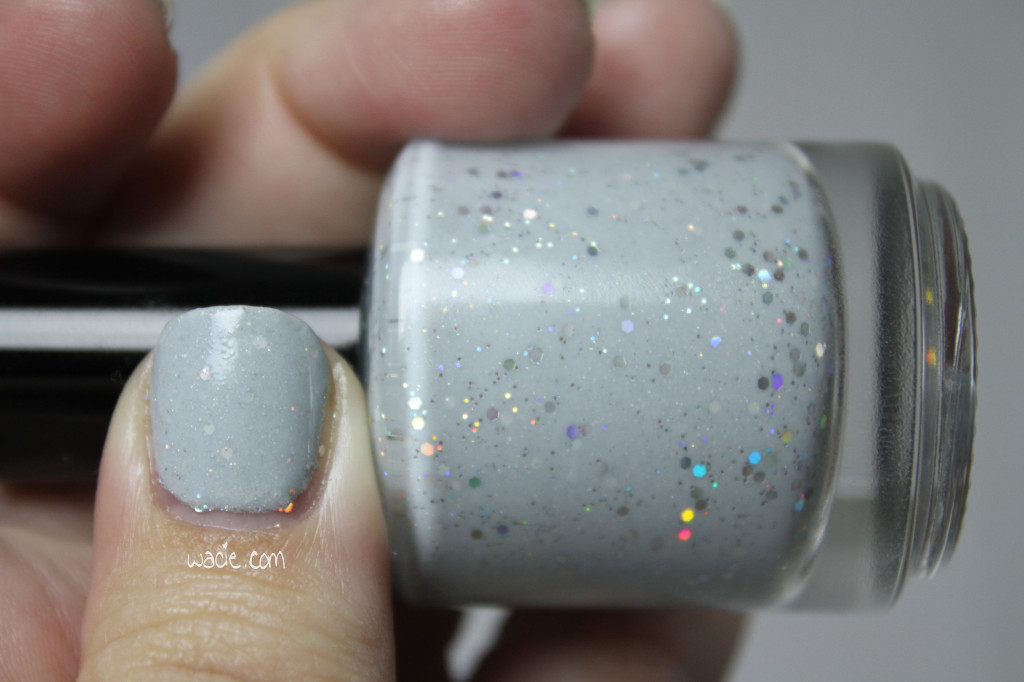 Purity is (or is meant to be) a blue jelly with holographic silver glitters. They're a bit hard to see in the polish; the holographic effect tends not to show up too well in the studio, and the unintended crelly effect of the blue base dulls them. As a result, it just looks like a pretty but unremarkable blue. Not to say there's anything wrong with that, it's beautiful color in itself and I love how it looks on me. It's just not what I was going for. See how it looks in the bottle? That's what I want, and I've been trying like hell to get it. I just can't make it work.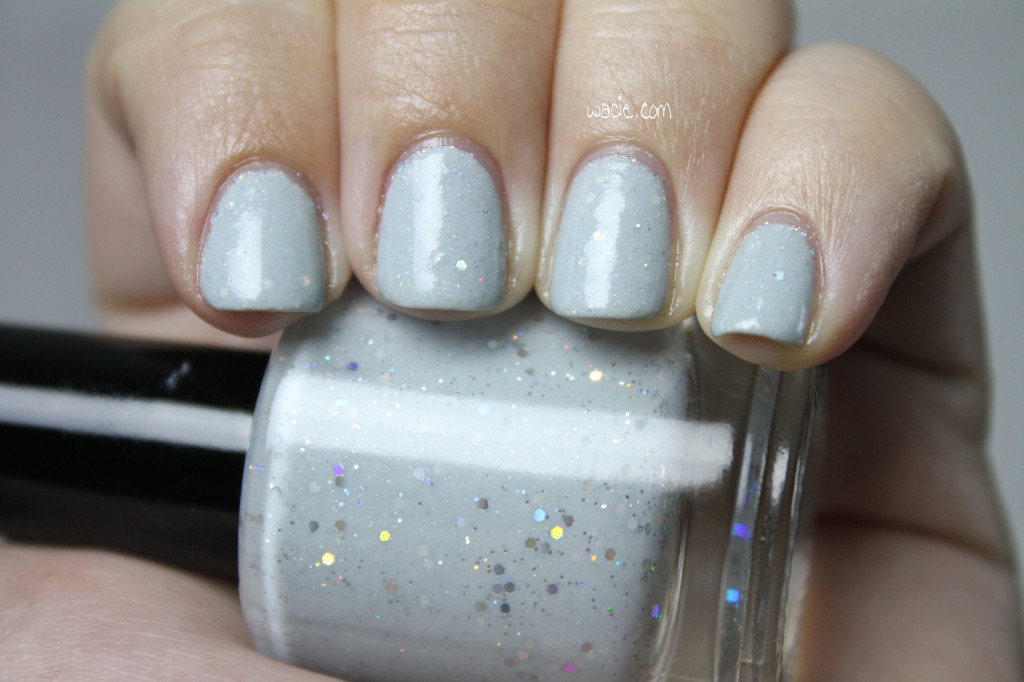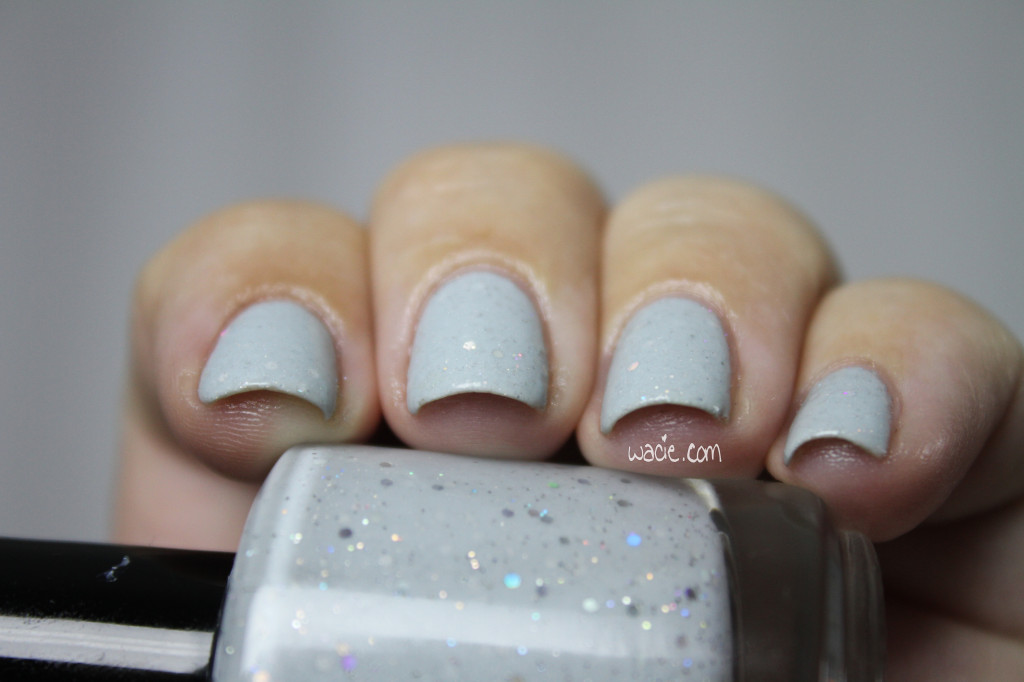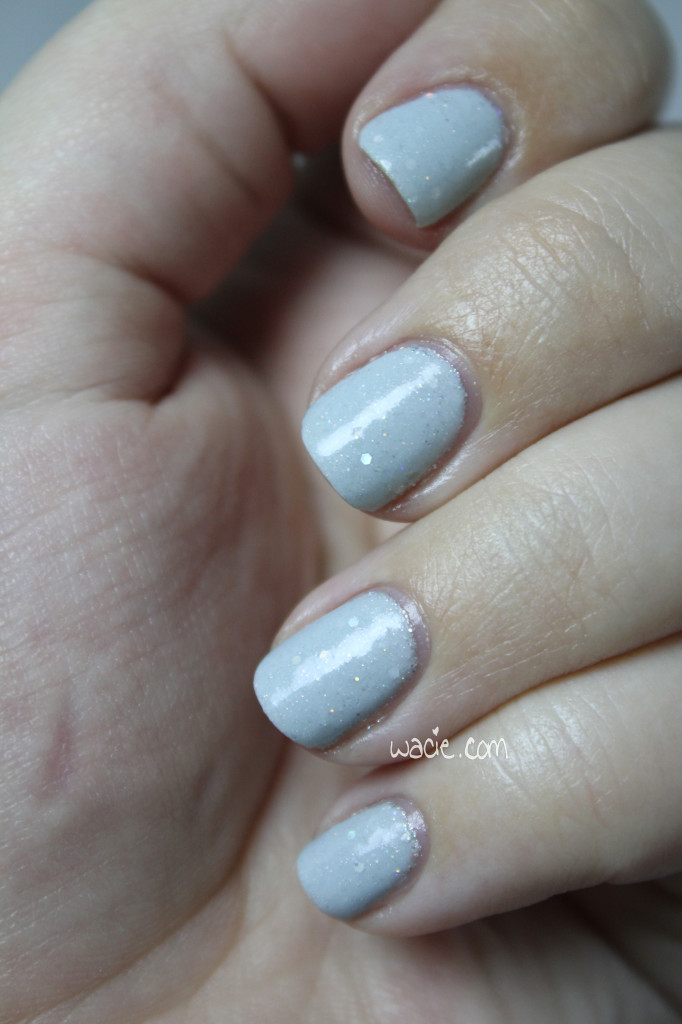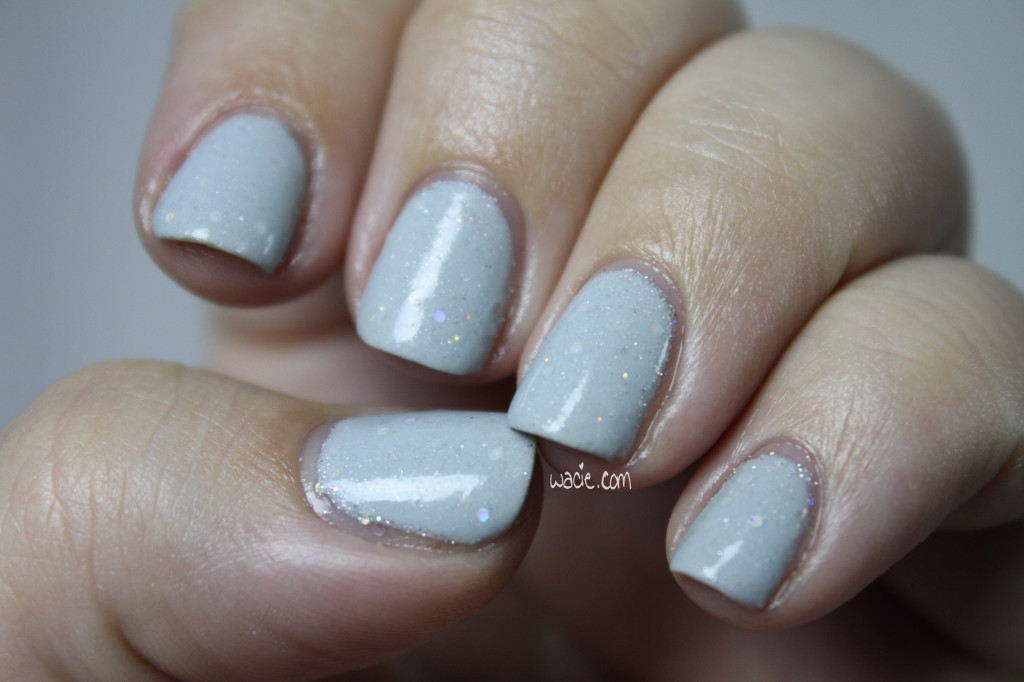 It's been cloudy and blah outside for a few days, so unfortunately, I couldn't get any great photos in the sunlight. Sunlight usually saves my so-so glitter photos; couldn't make that happen today. I actually took the studio shots last night, a few hours after I'd done the manicure. I took the outdoor shots this morning, but I just ended up getting great shots of sad cuticles. I'm a little embarrassed of these, actually.
I love Purity, and I guess I'll be taking it back to the workshop yet again for another reformulation.