Happy Monday! Reader, you may not be surprised to see I've done another red and gold mani. As much as I love that particular combo, it's starting to feel like a rut. However, since my base polish was both red and gold, I just rolled with it. I started with three coats of Digital Nails's Let Zygons Be Zygons, then did a watermarble with a mystery Orly gold and clear.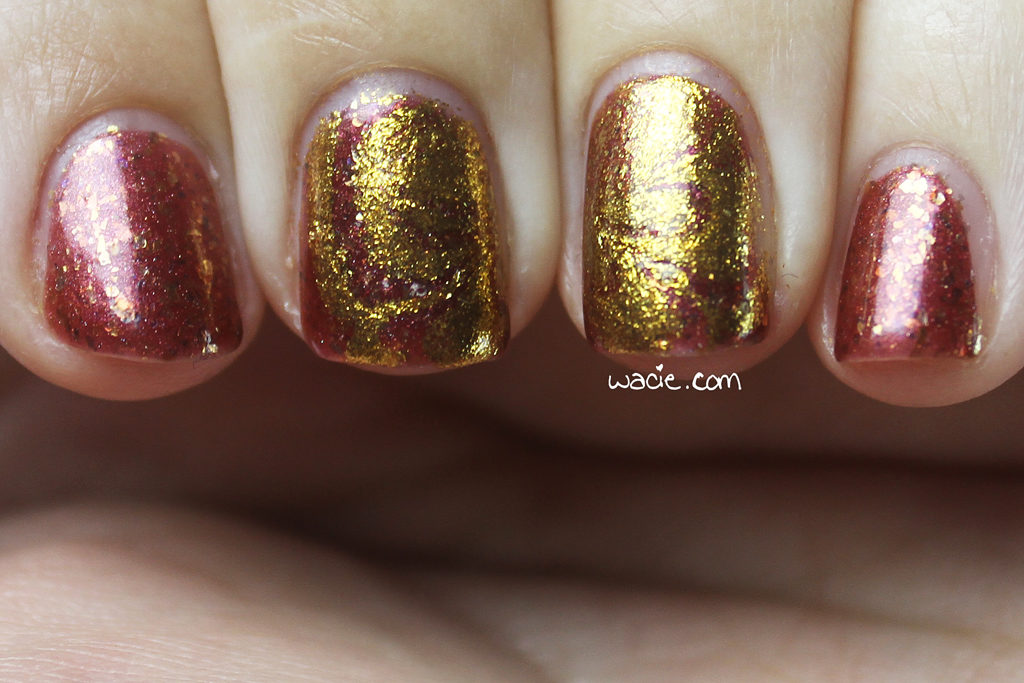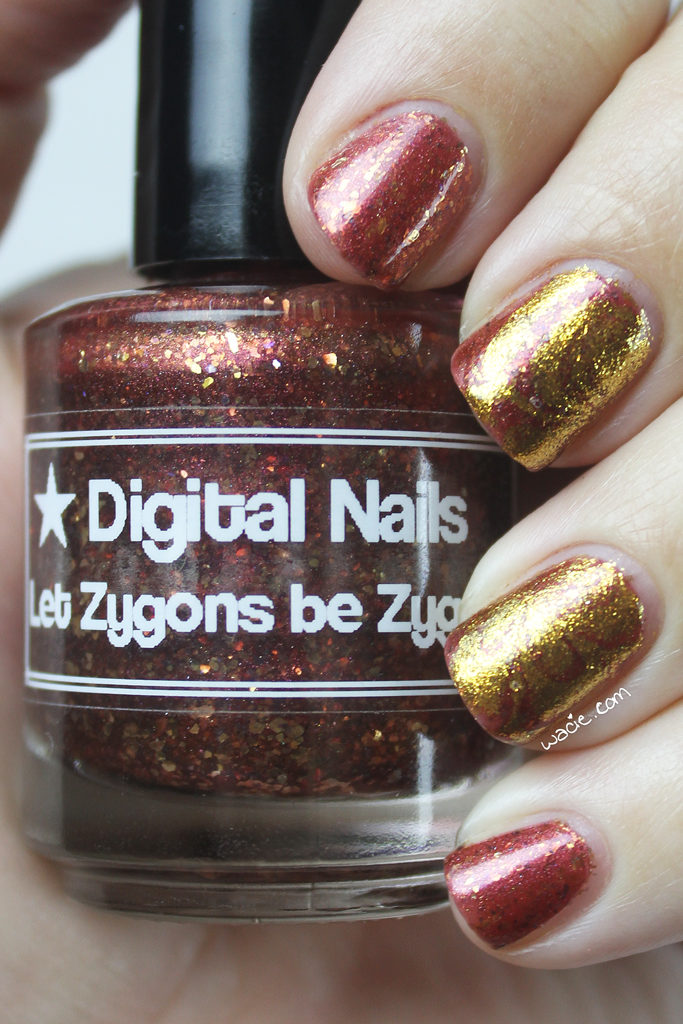 The gold is so shiny that the watermarble is pretty difficult to see. You can see the marbled lines if you look closely, but from far away, it's a mess. I suppose the solution is just don't choose such a blingy polish, because this totally looked better in my head. I thought about mattifying it, but I didn't think it would help, because it's just that shiny. I wish I could tell you what the name of it is, because you kind of need it.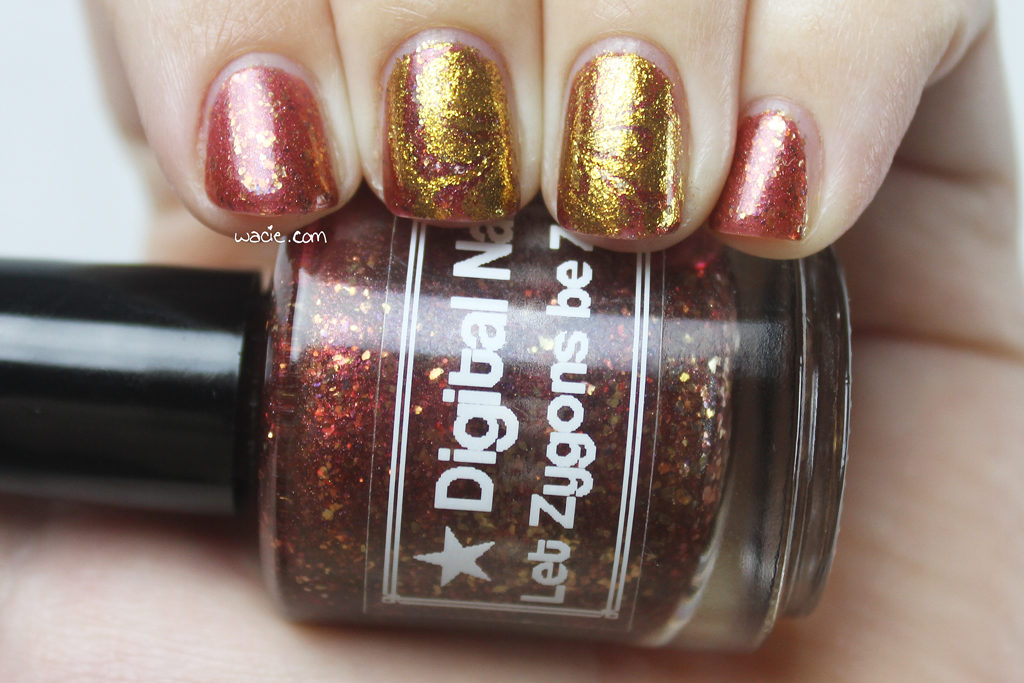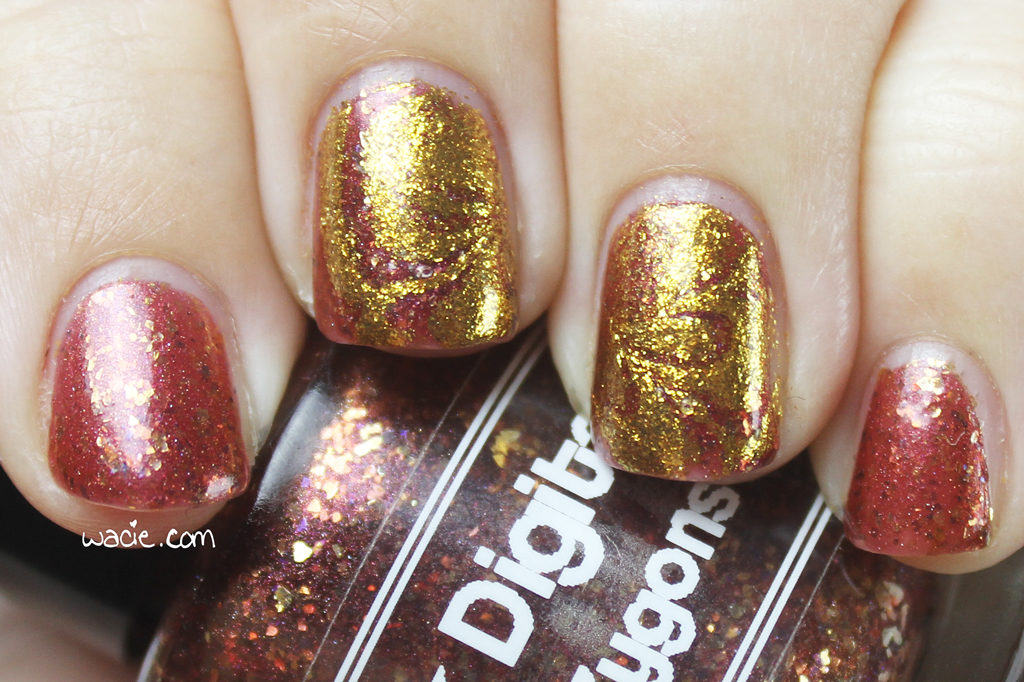 Let Zygons Be Zygons is such an awesome polish. I loved the idea of a red jelly with golden flakies, but what I didn't know until today is that there's just a hint of Spectraflair in it. It's gorgeous! It looks kind of basic, but I really love it on my nails. There's a lot going on in it. I just hope I don't regret putting it on my toes also.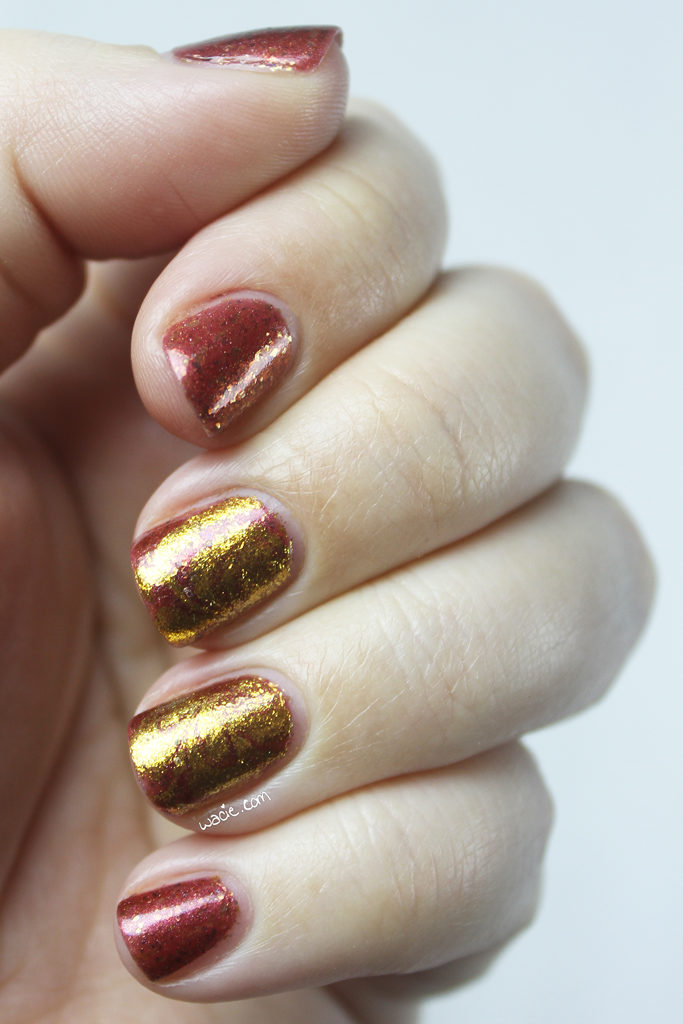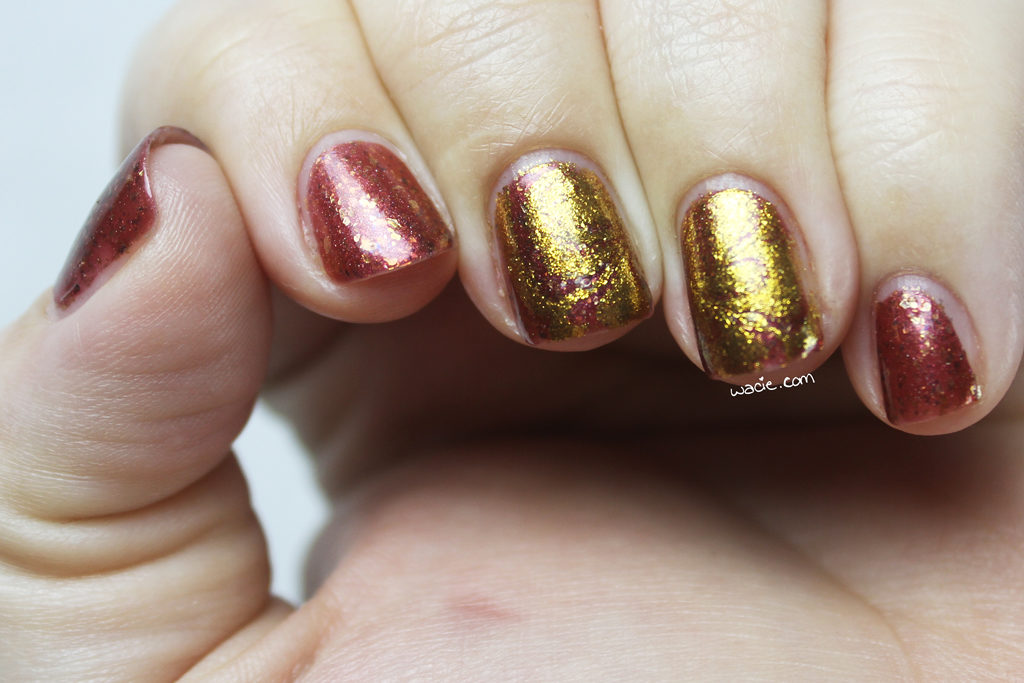 The next set of photos was taken in direct sunlight. Out here, you can see the tiny holo very well. In the macros, you can see that the Orly gold is made pretty much exclusively of gold flecks. This mani didn't turn out the way I imagined it, but I'm glad I went for it.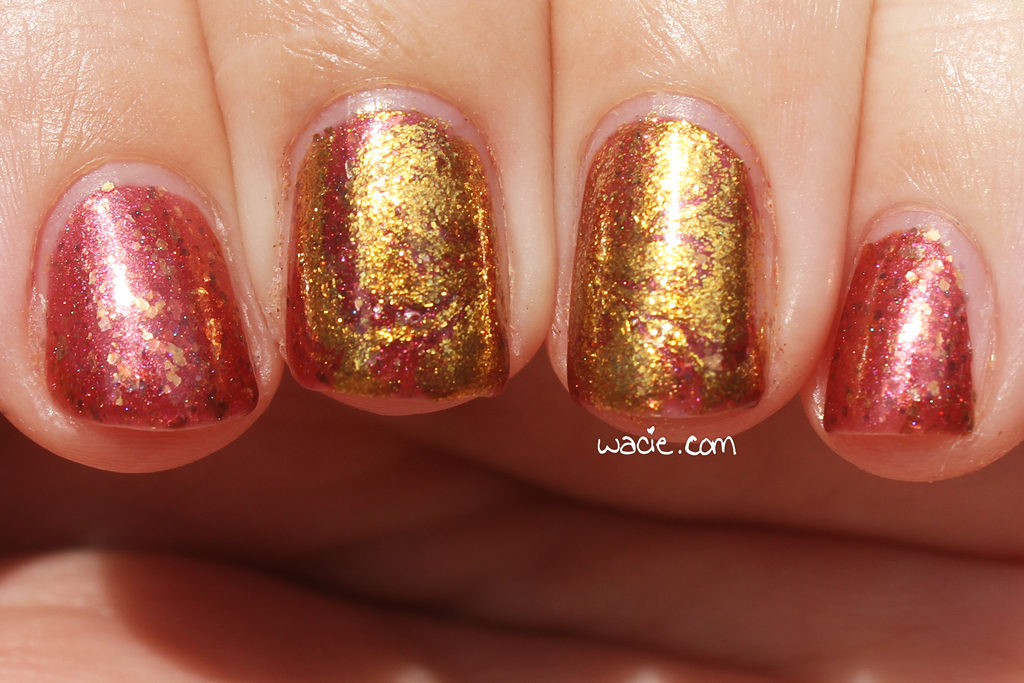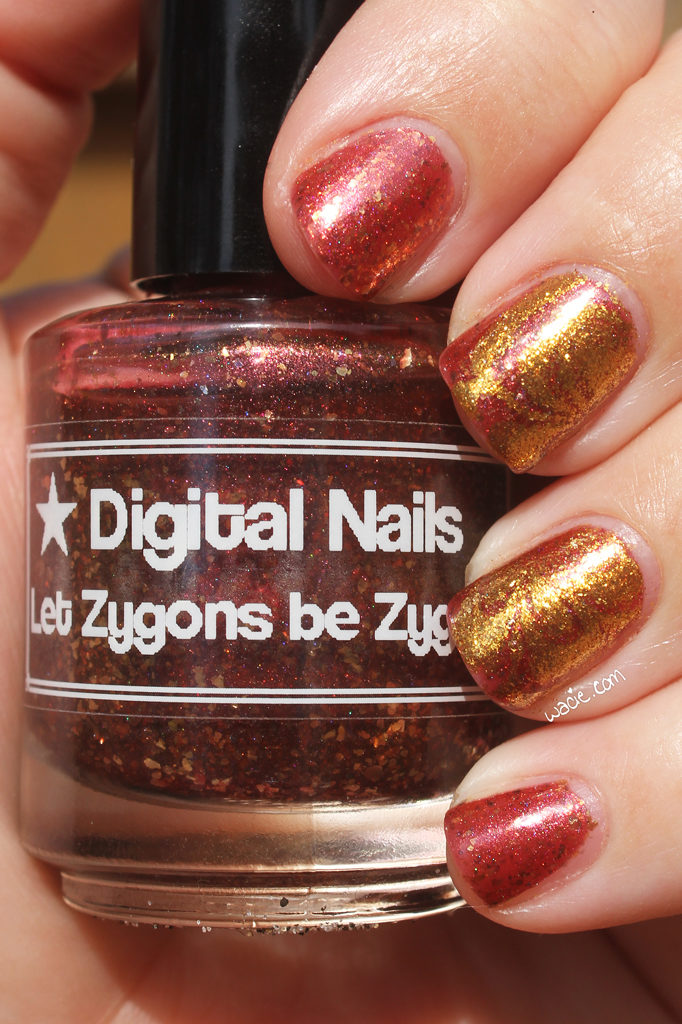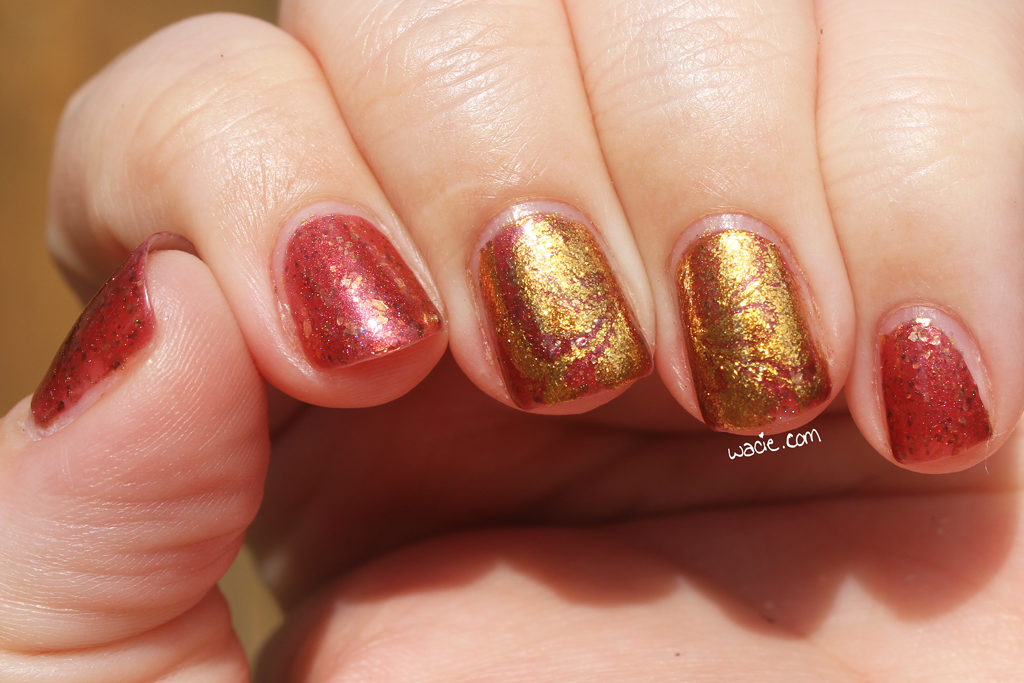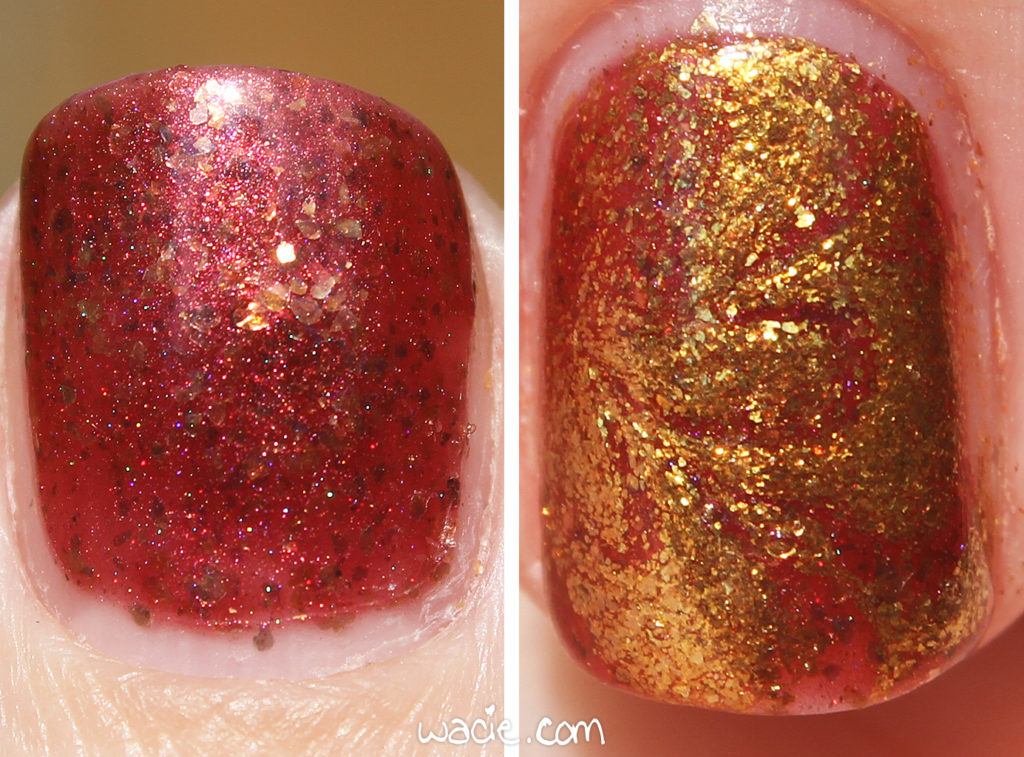 Let Zygons Be Zygons isn't in stock, but other Digital Nails polishes are available in their etsy shop. You probably know where to find Orly.
I bought these polishes myself.