It's another dainty manicure today! Pink nail polish is the best. I'm wearing three coats of Julep's Martha with three coats of Digital Nails's Bonnibel on my accent nails, as well as one coat of Alter Ego's She Shines top coat.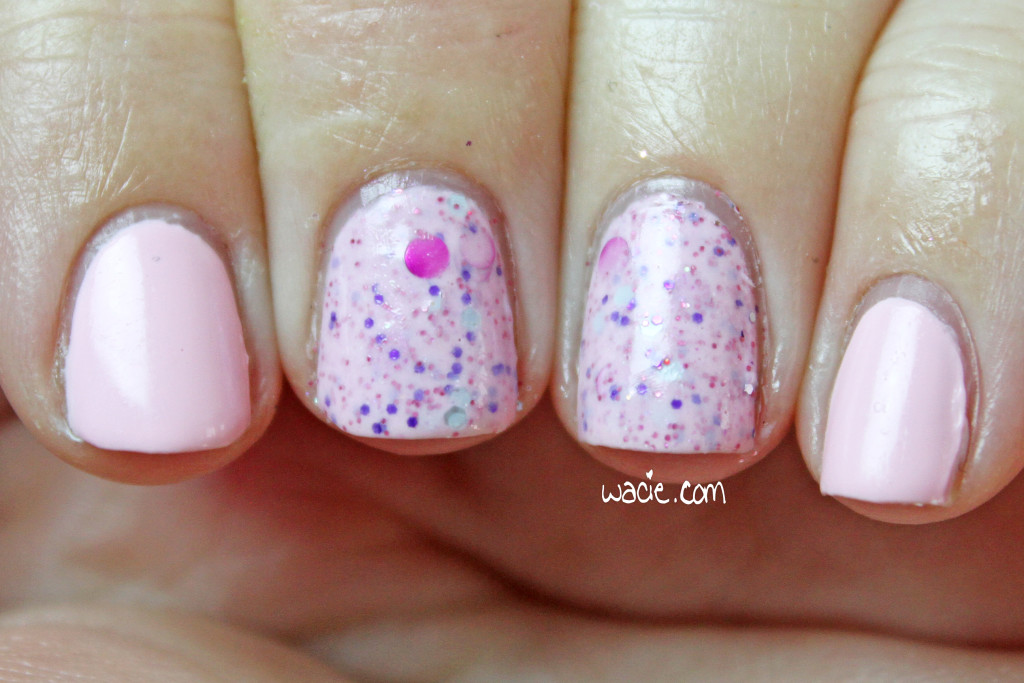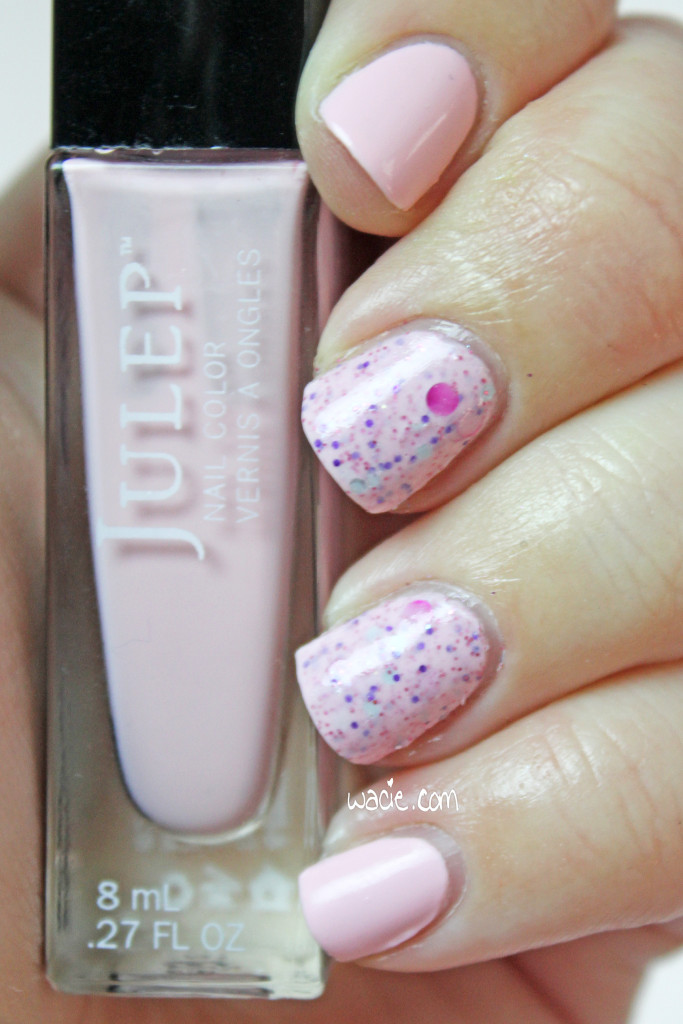 I started with Martha, and believe it or not, I struggled to find a glitter to pair it with. I hear you, saying that it cannot be that hard to match something to a light pink. It's really not. I have so many polishes, though, and so many possible combinations; I wanted something that was just right instead of good enough. Bonnibel turned out to be perfect; the pink crelly and Martha are about the same color. The glitter makes it sparkle just enough. This a soft, girly, and — here's that word again — dainty look. I like it.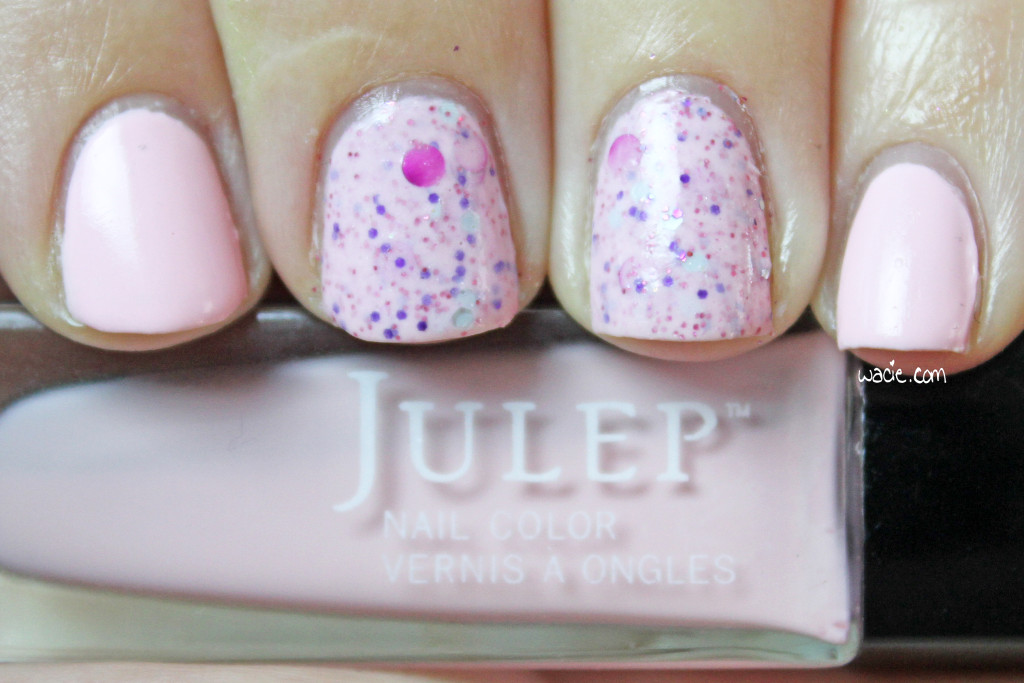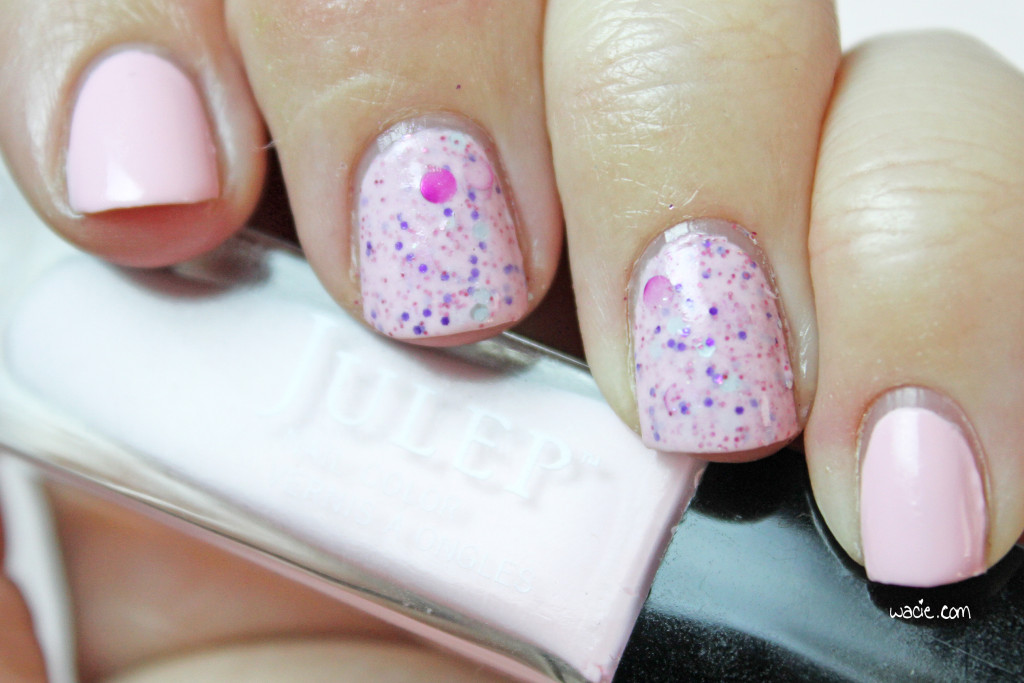 I like this week's polishes. Martha is a typical Julep creme; to call it a crelly might be more accurate. I used three coats because the second coat was still streaky and uneven. The third coat gave me full opacity. Bonnibel was opaque in two coats, but I used three because I wanted more glitter, especially the big round pink dots. My first coat totally lacked these; I had to sit the bottle upside down to flush them out. I'm really surprised at how well they go together.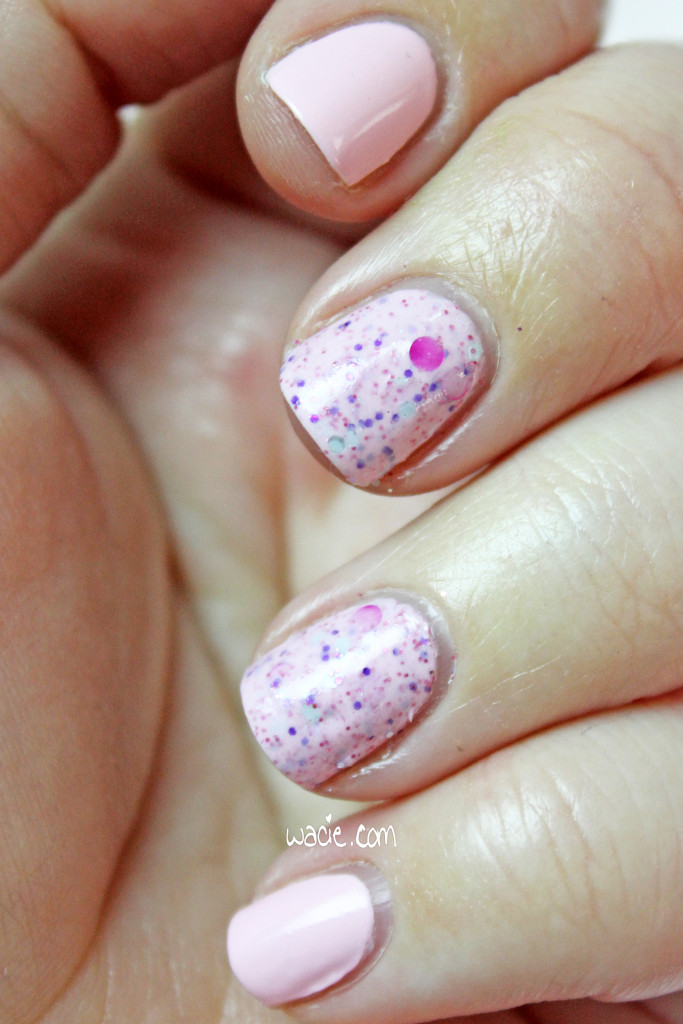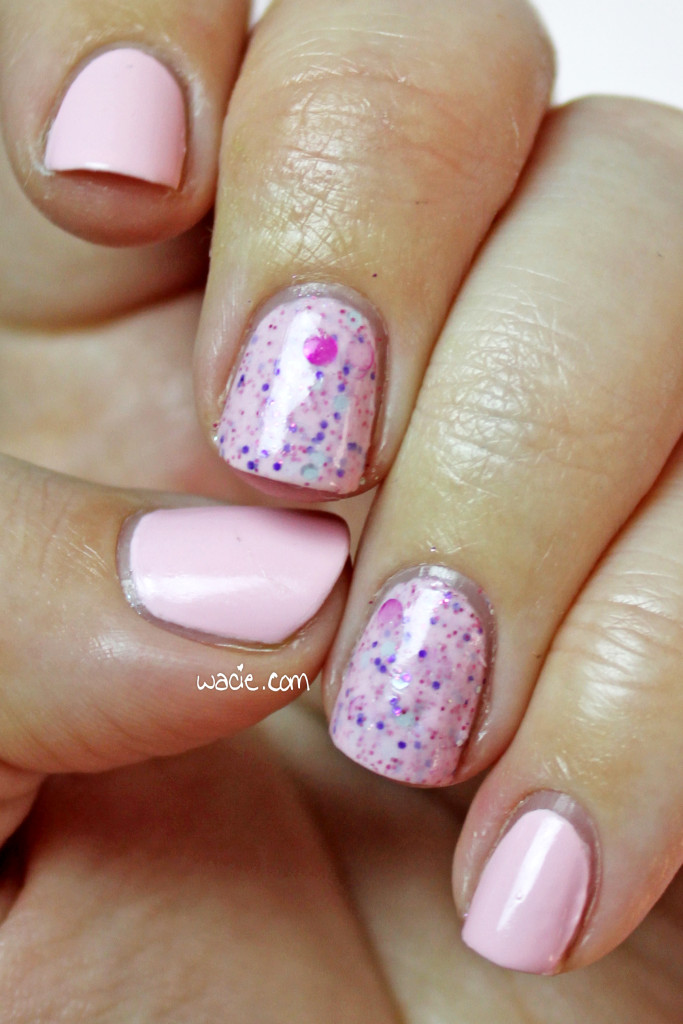 Martha is available from julep.com or wherever Julep polishes are sold. Bonnibel appears to be out of stock at Digital Nails (for now). You can shop the Digital Nails etsy shop here.
I bought these polishes myself.