What's this? Two holos in a row? Yes! This is another swatch I am totally thrilled to bring you, because it's a polish I thought I would never own. This is March 2014 from Enchanted Polish; I'm wearing three coats with one coat of Alter Ego's She Shines top coat. All photos are taken outdoors in partly cloudy/overcast lighting.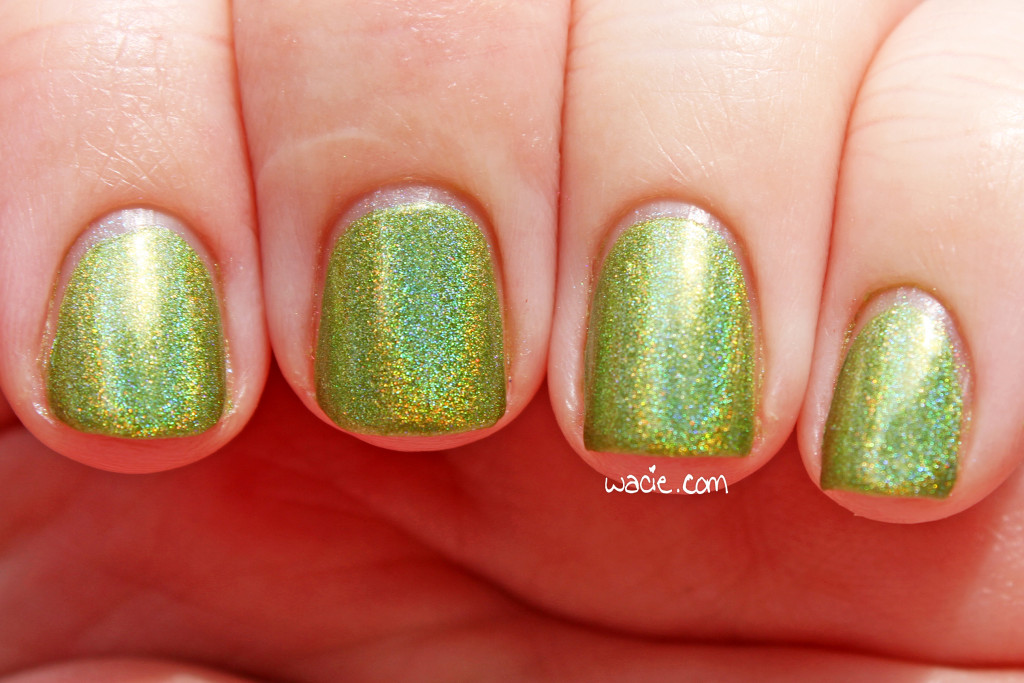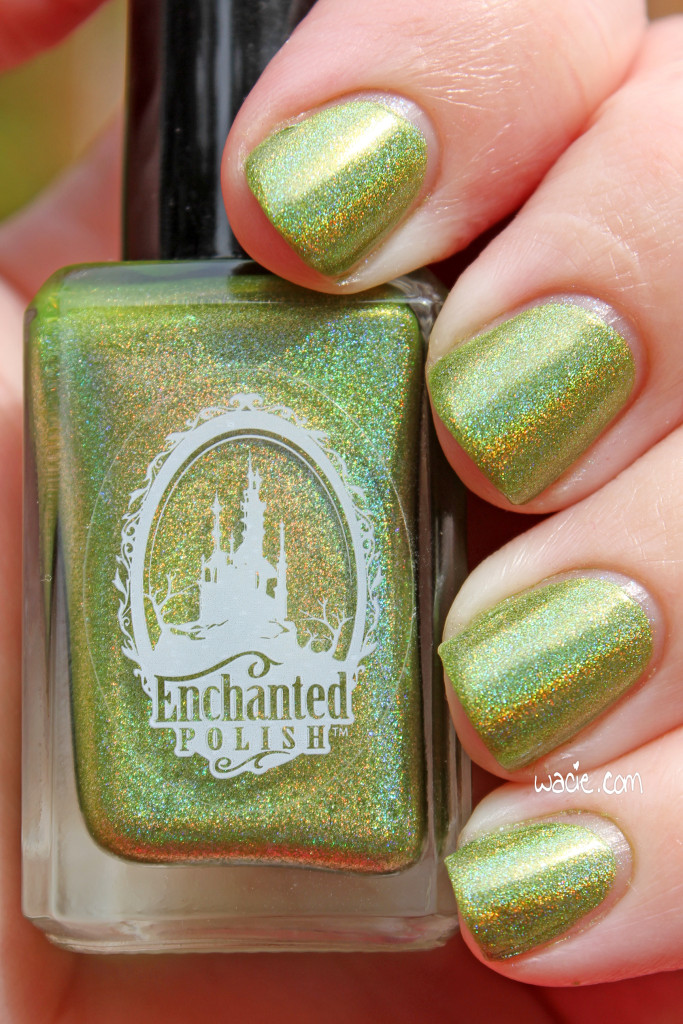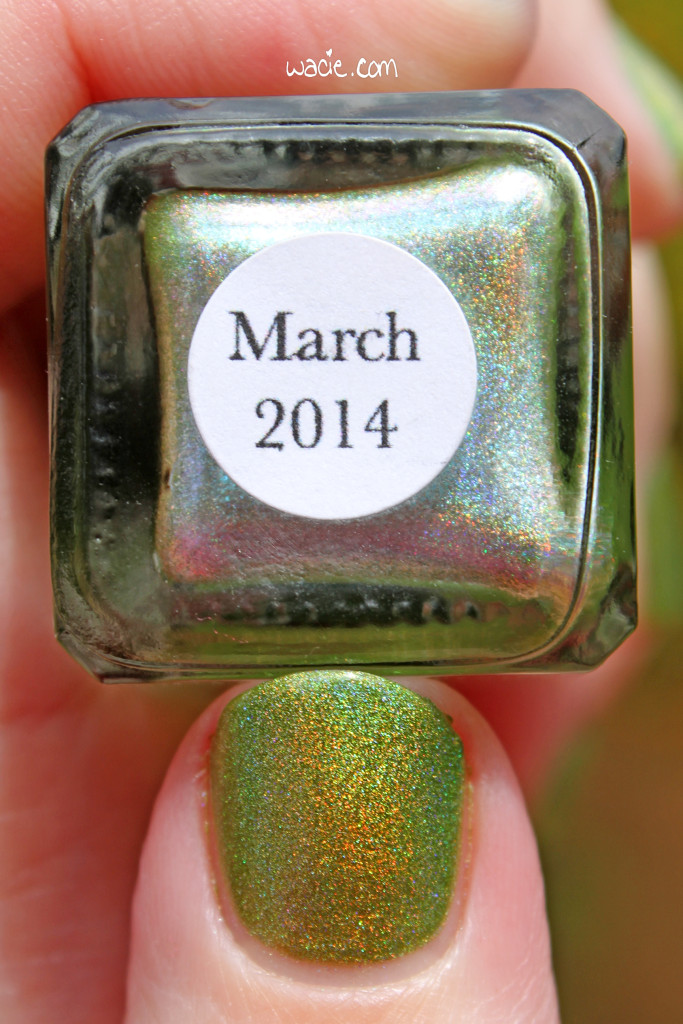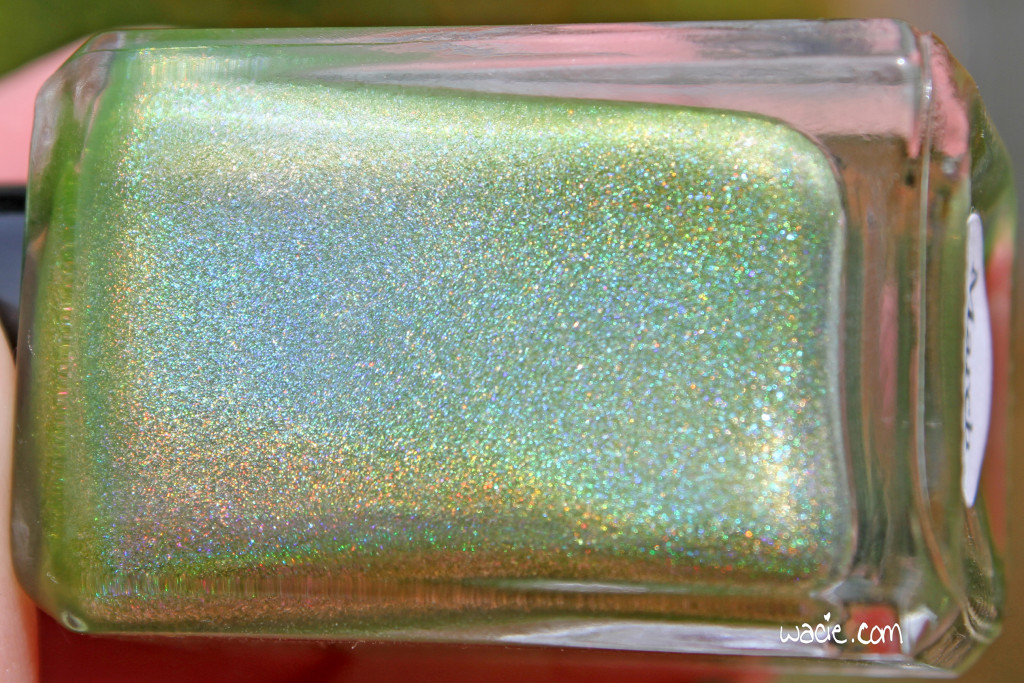 March 2014 is a spring green linear holo with baby blue shimmers. I loved putting this on; the holo effect is very powerful right from the first coat. I reached perfect opacity in two coats. The formula was a little thin for me, but it went on evenly. Drying time was good. I'm really impressed by the holo effect in this polish; the rainbow really pops out in nearly every kind of lighting. Only when a room is really dim does it fail to show up.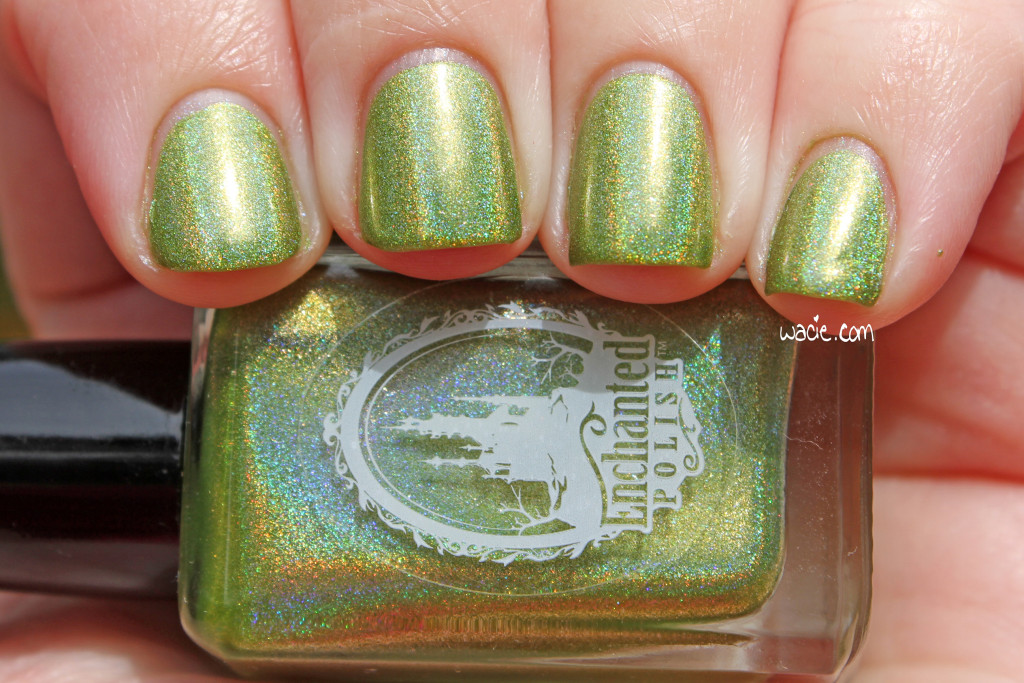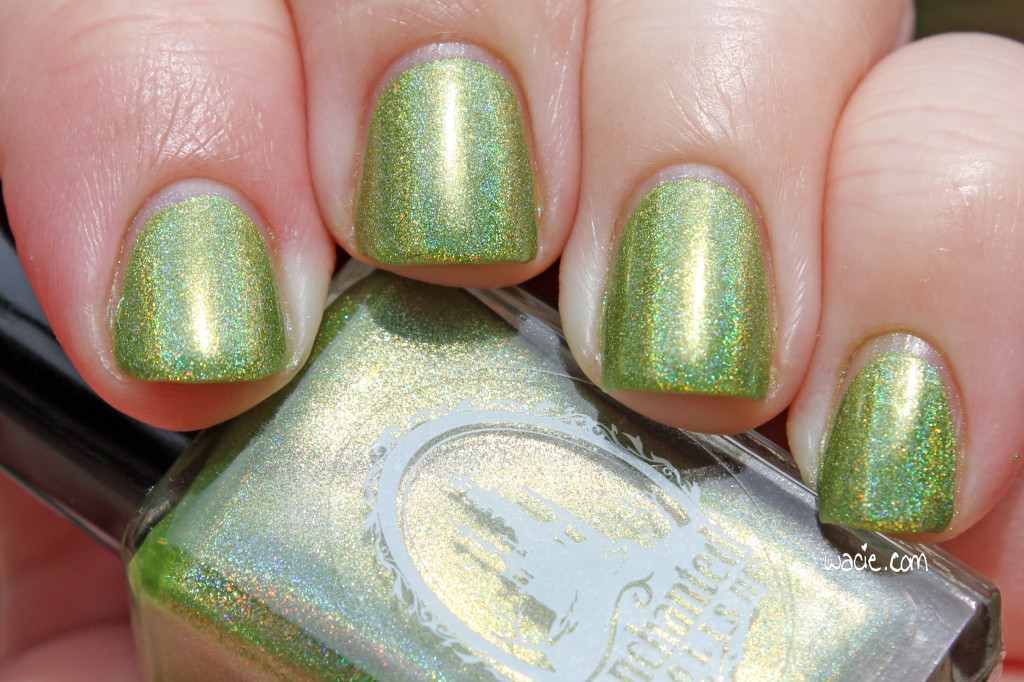 I mentioned that I never thought I'd have my own bottle of March 2014. I hadn't heard of Enchanted Polish until about March 2014, when I started seeing this exact color all over the nail blogosphere. It was beautiful, and when I found out it wasn't for sale for very long, I just admired it from afar. I forget when exactly it was, probably the summer or early autumn, I happened to see it for sale in another blogger's destash sale. I bought it for 24 dollars. At that time, it was the most money I'd ever spent on a bottle of nail polish. I felt guilty for days after.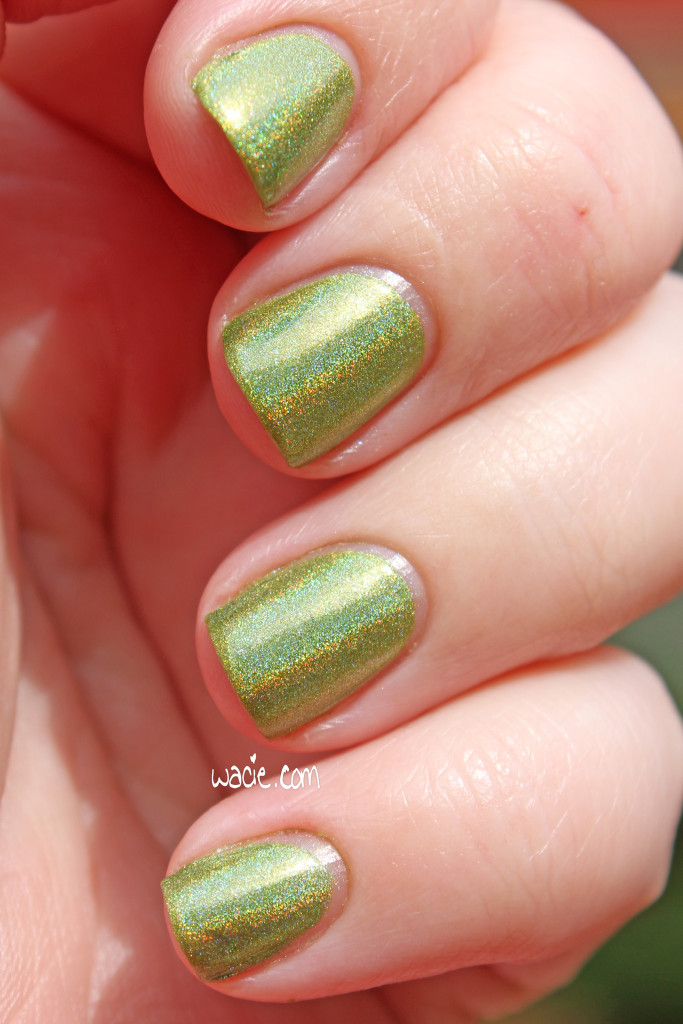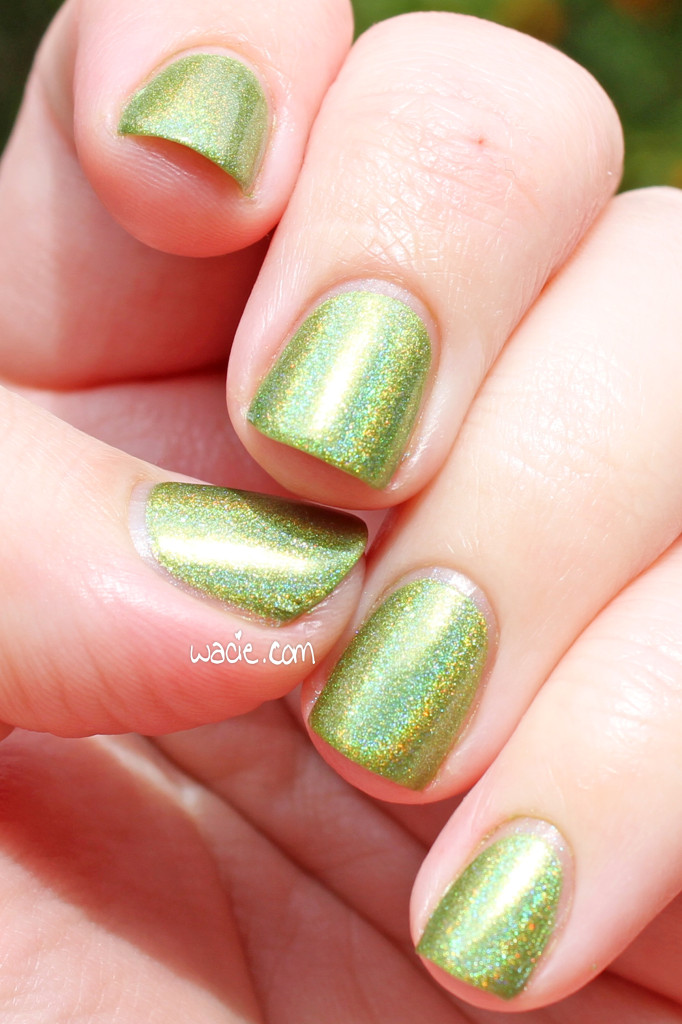 I had really hoped for more sunshine, because I wanted to see just how big and crazy these linear rainbows get. I feel like this is a really good show for just overcast skies. I bet this is crazy stunning on a clear day.
Like I said, March 2014 is only available if you're lucky enough to find someone selling their bottle. Subscribe to the Enchanted Polish newsletter to find out when the next restock is, so you don't miss this year's March polish.
I bought this polish myself.