This is the 22nd day in a row I've worn a polish I've never tried. I still can't believe I was crazy enough to do this. I've never changed my nail color this often, and I'm not sure yet if I like it. Anyway, this 22nd day has a teal theme, so I'm wearing a teal I've had for a long time, Marine Blue from Claire's. I bought this as a birthday gift for my sister that I ended up keeping for myself because I'm an awful, awful person. I am wearing three coats of Marine Blue with one coat of Seche Vite.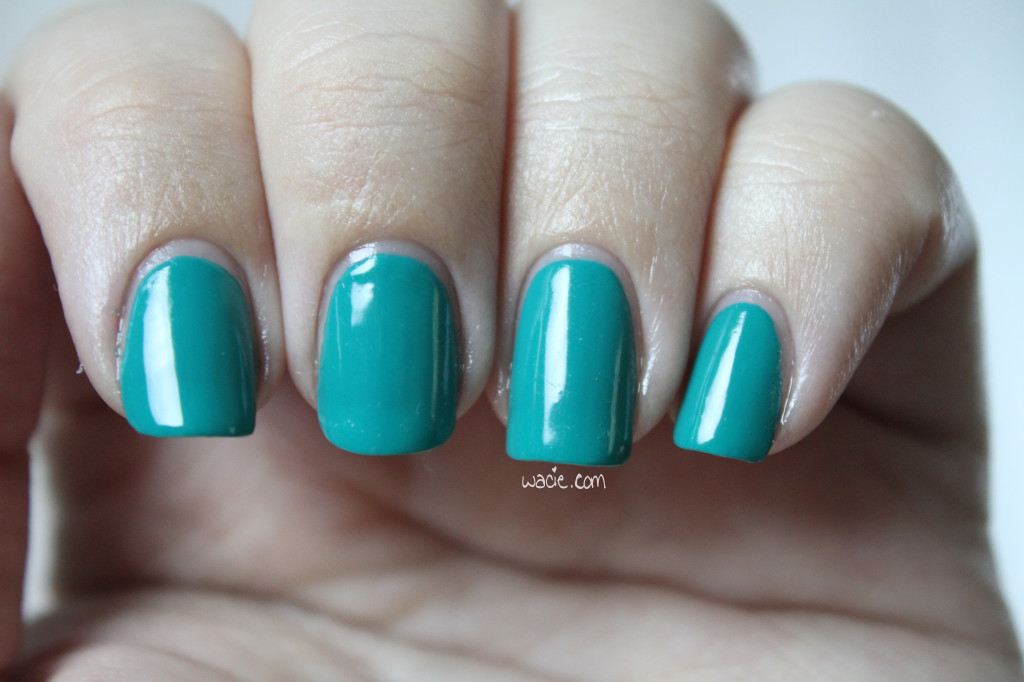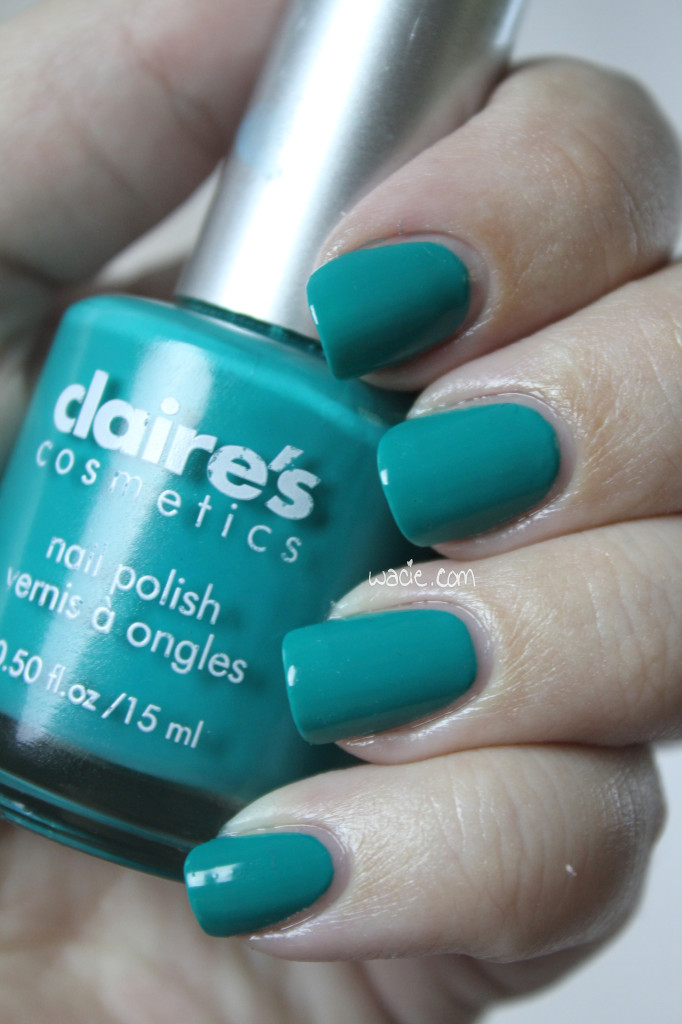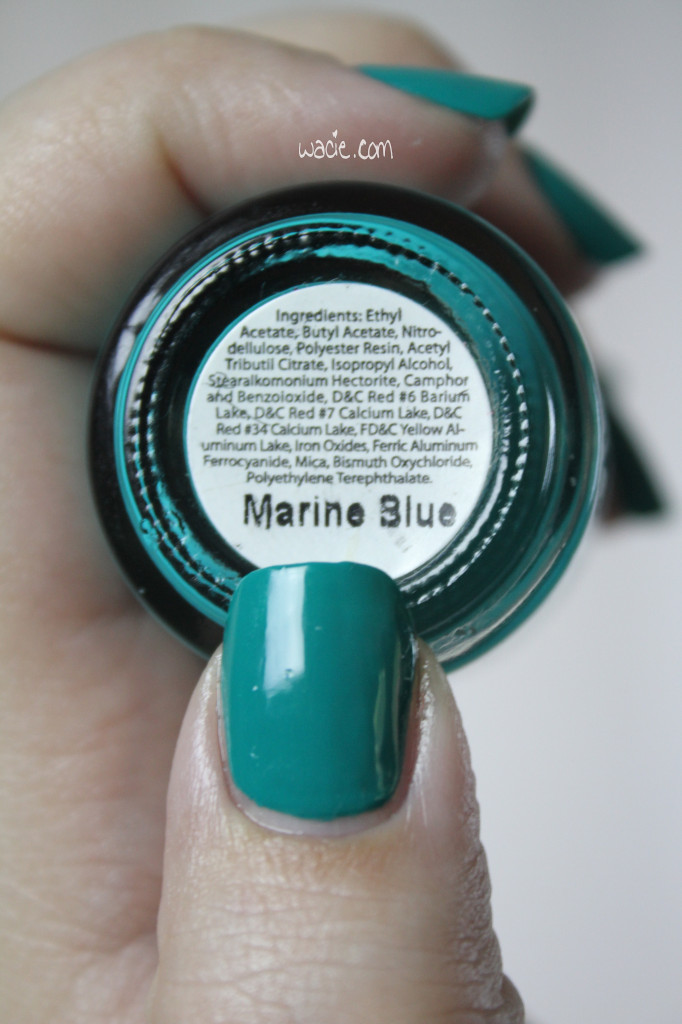 So I've been dealing with a lot of chameleon polishes lately, it seems, because I've had a recent string of polishes that seem to change color when I take photos of them (alternate theory: I suck at my camera). In reality, Marine Blue is a dark, rich peacock blue-green, but in every photo I took, it's much lighter, much bluer. I am so frustrated that I can't capture how beautiful it really is. It's such a deep, enigmatic, dramatic color, and it totally does not look like it here.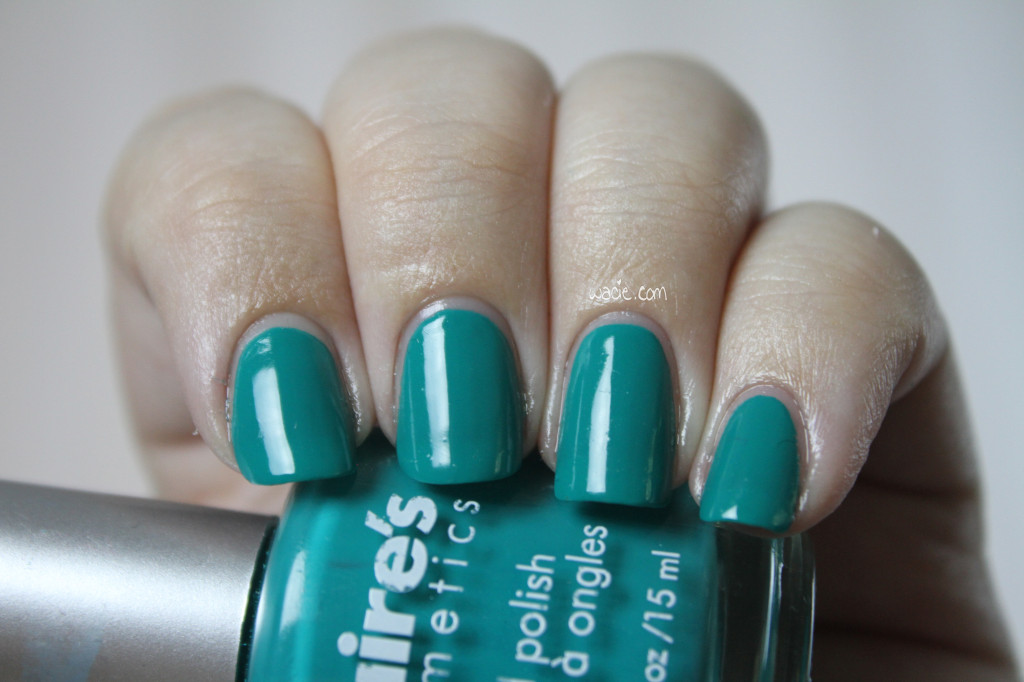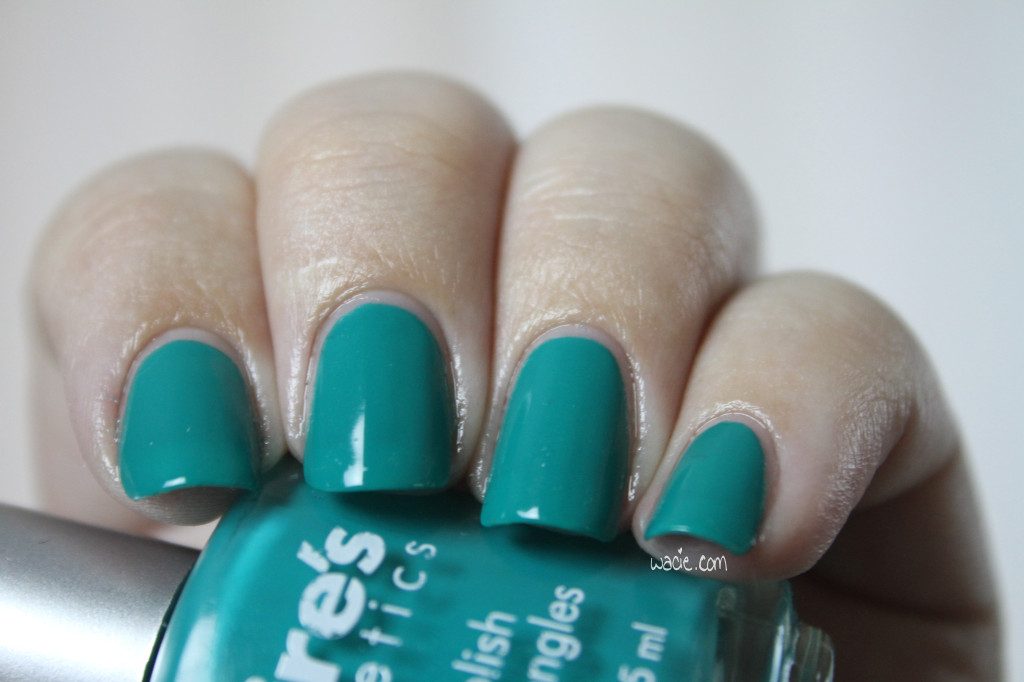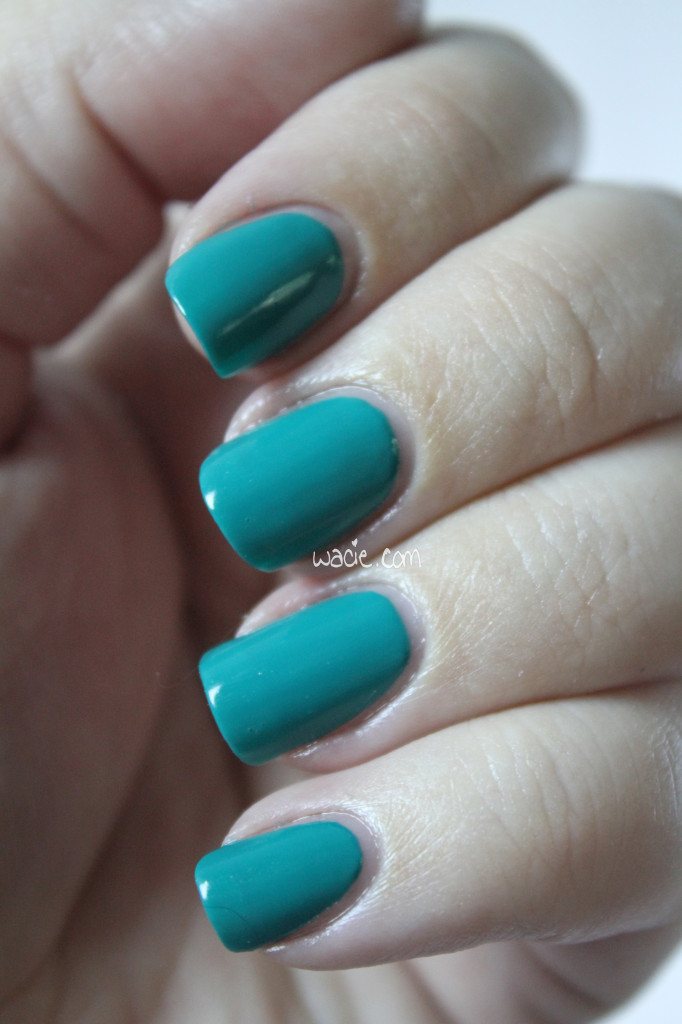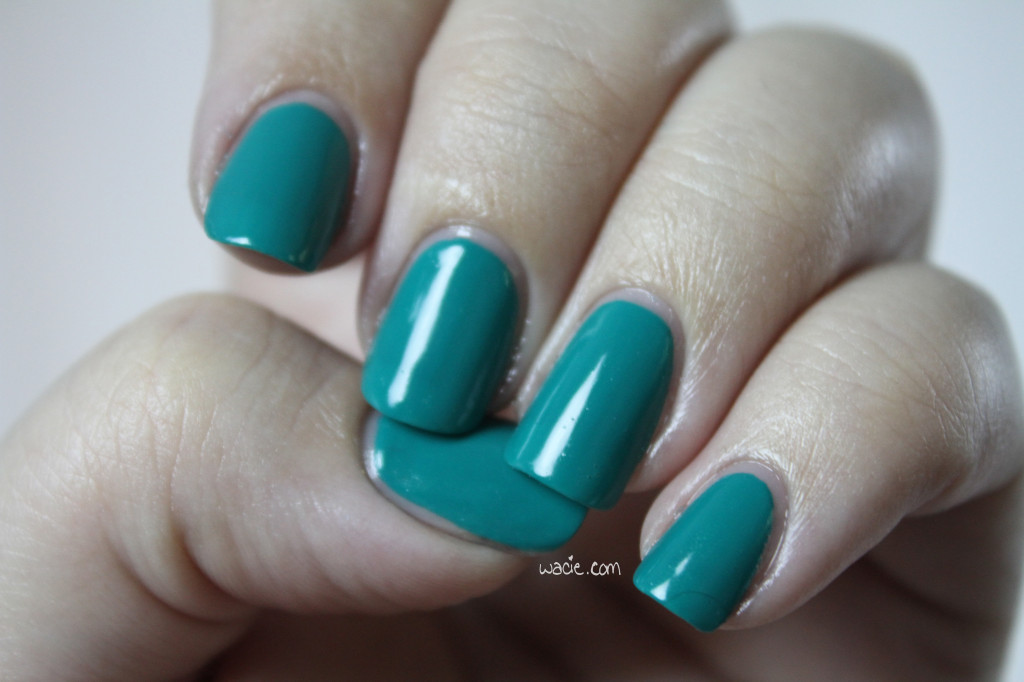 Aside from that problem, I rather like wearing it. Marine Blue was easy to put on; it dries quickly, but with a matte finish. This may not be a problem for you, but I don't like the matte finish right off; I tend to associate it with cheap or low-quality polish. Thankfully, Seche Vite can make even the cheapest polish look incredible. I have to give the topcoat most of the credit for making this look so fantastic.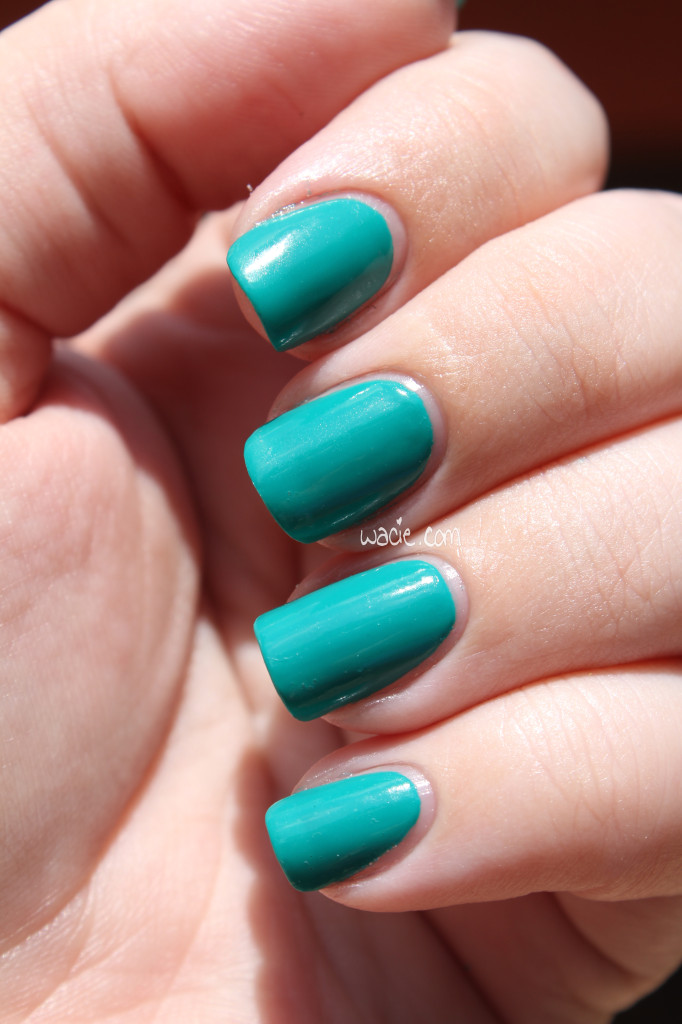 I don't like to post cell-quality photos here, but I will, because my phone actually took a photo where the color is actually pretty close to what it's really like. It's greener here than in the others, though it's still a bit too light. It's still a lovely color regardless of how you look at it, I suppose.