I am so excited to show you this week's Wacie Wednesday! This is a momentous occasion, for I am showing you the first-ever Wacie Nail Company holo! This is Euphorica; I'm wearing three coats with one coat of Seche Vite.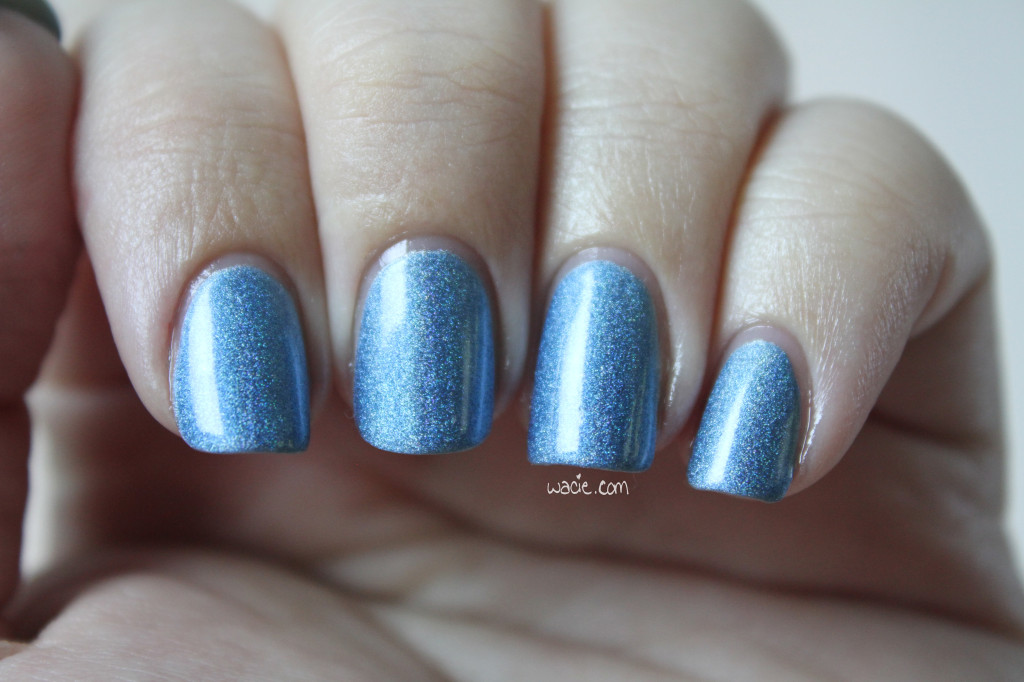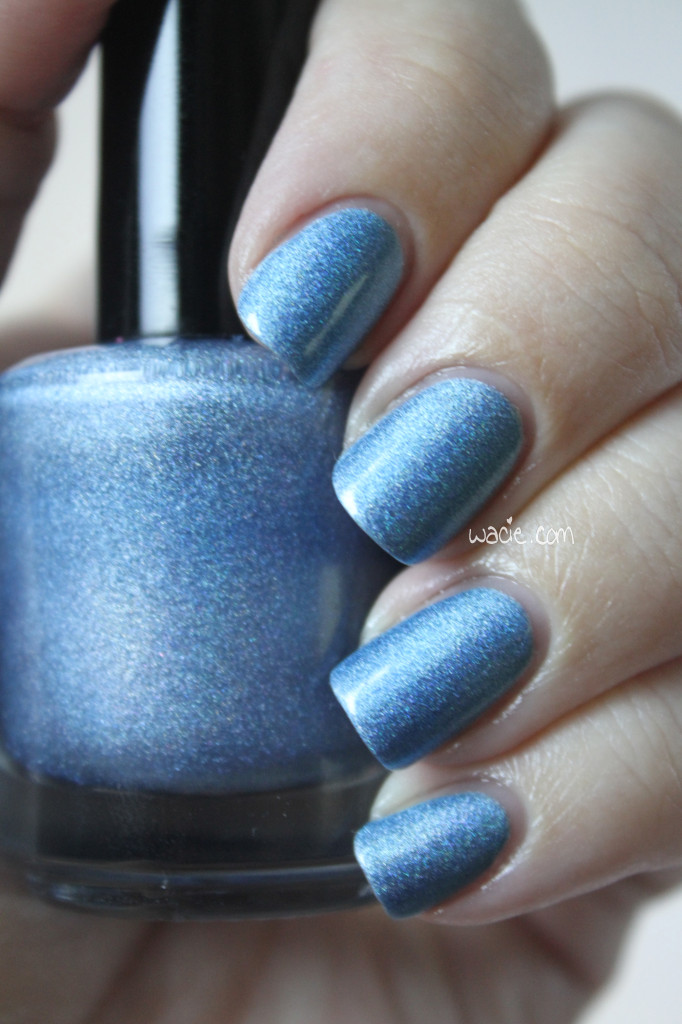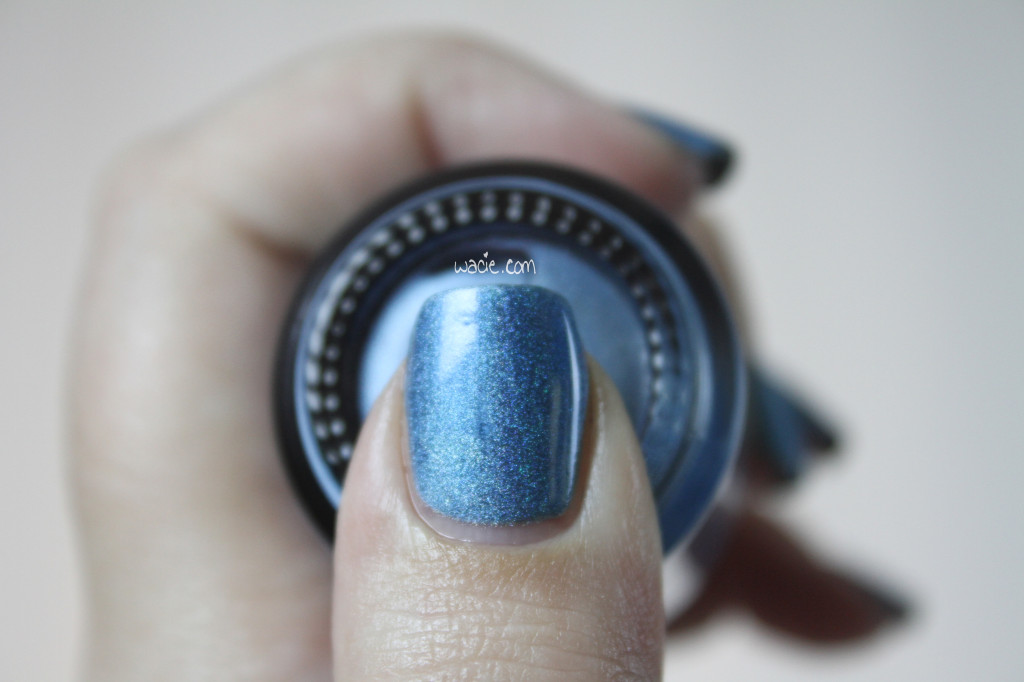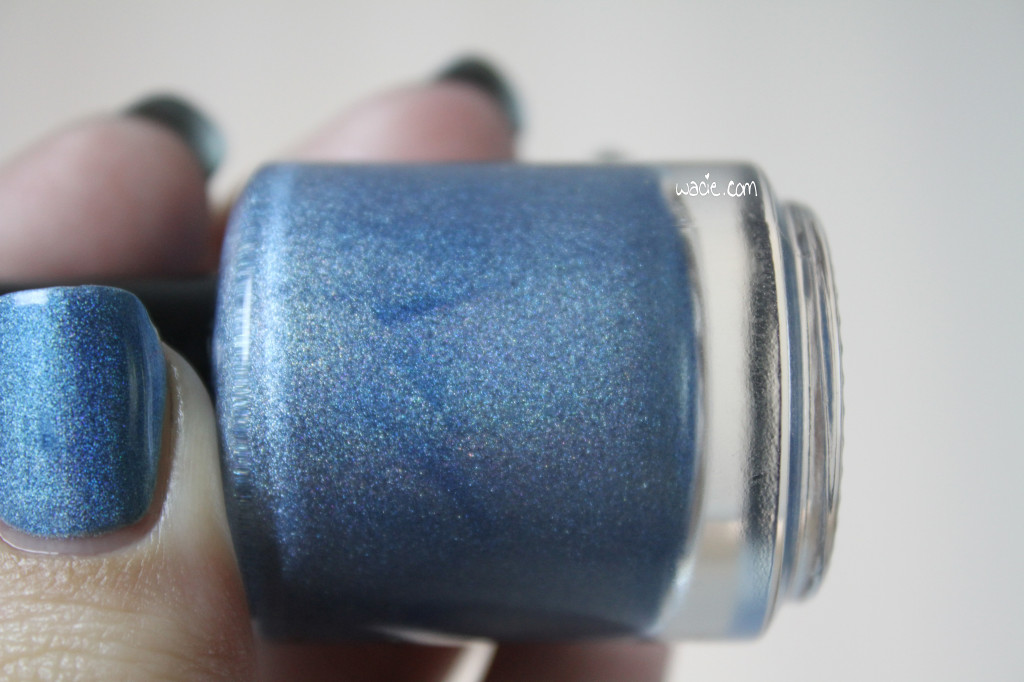 Euphorica is an ocean blue scattered holo. Unfortunately, the holo effect isn't very strong indoors. This one has a rather delicate holo, and often the indoor lights will make the holo particles appear silver instead of presenting the usual rainbow effect. It's still pretty though, it just looks like a shimmery icy blue. It's still beautiful indoors, even without the holo.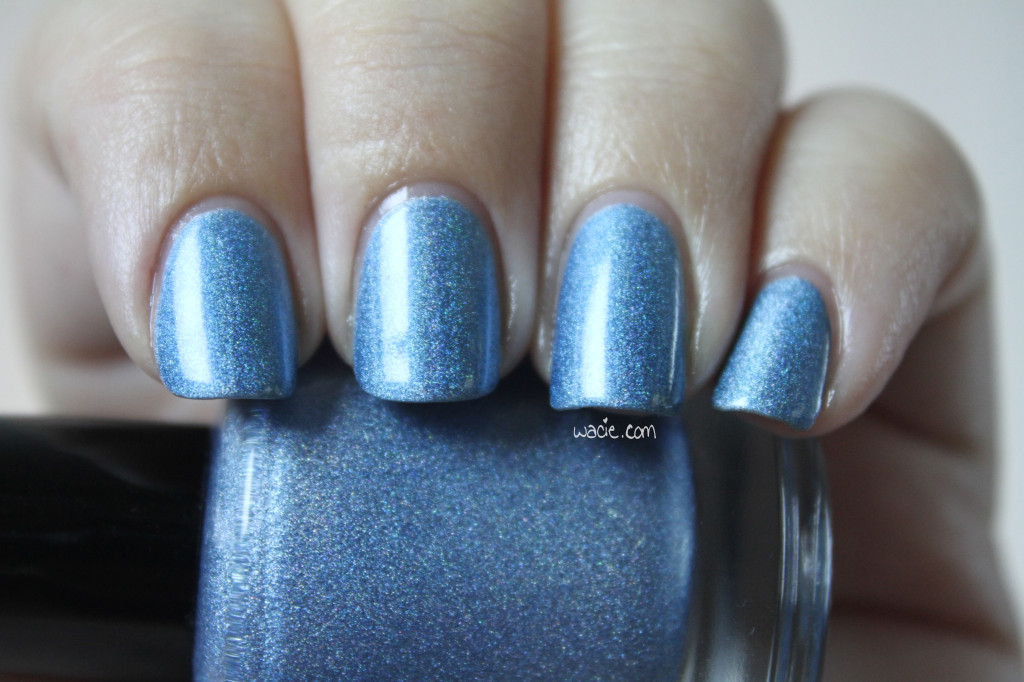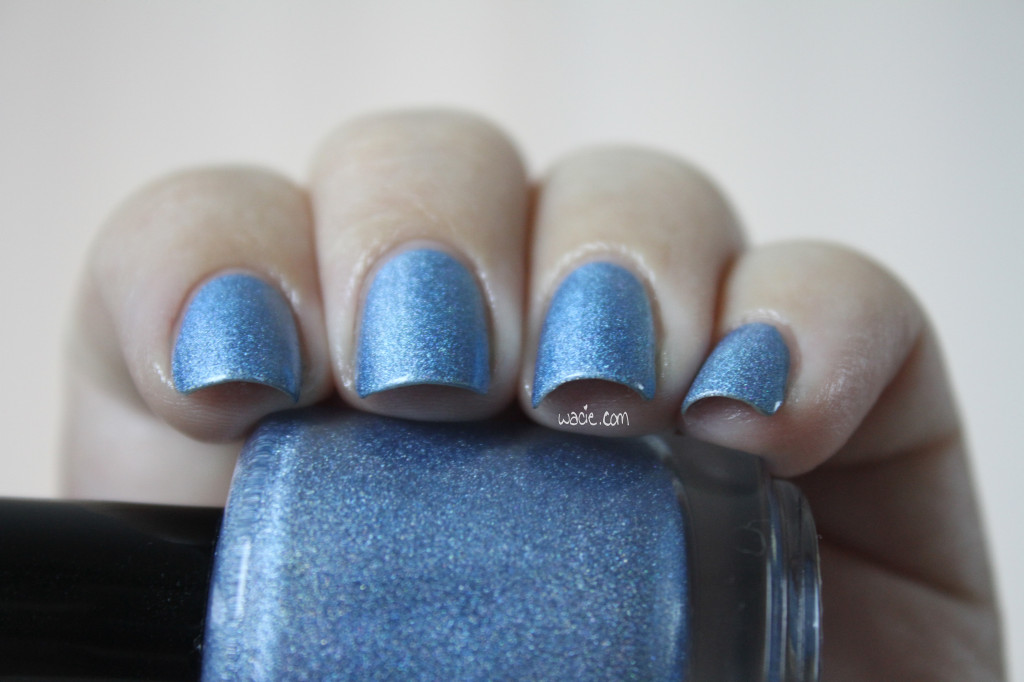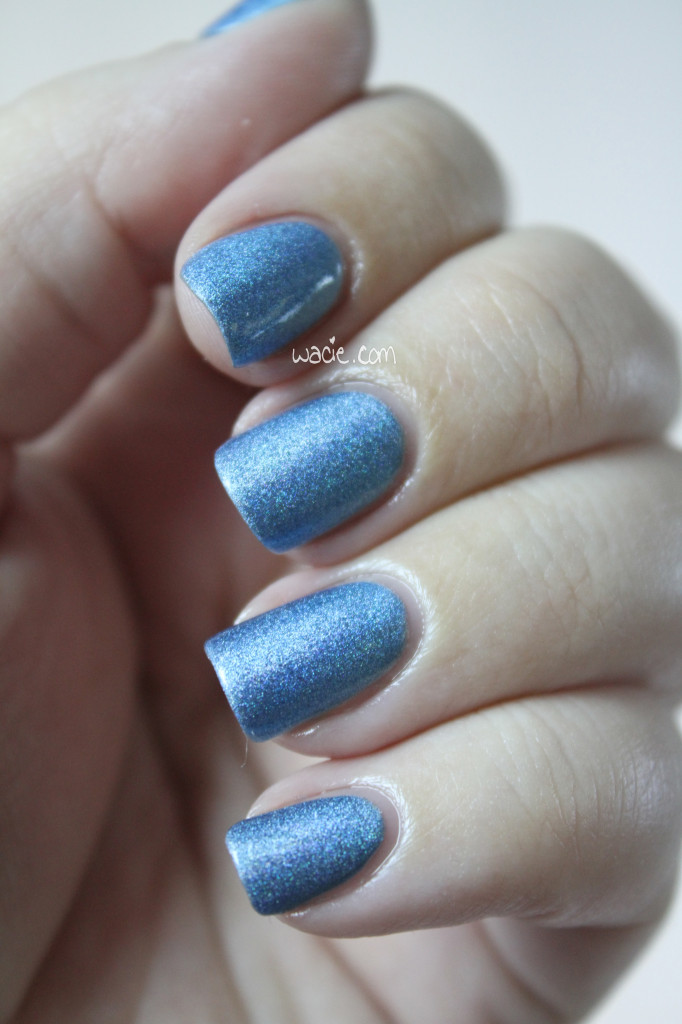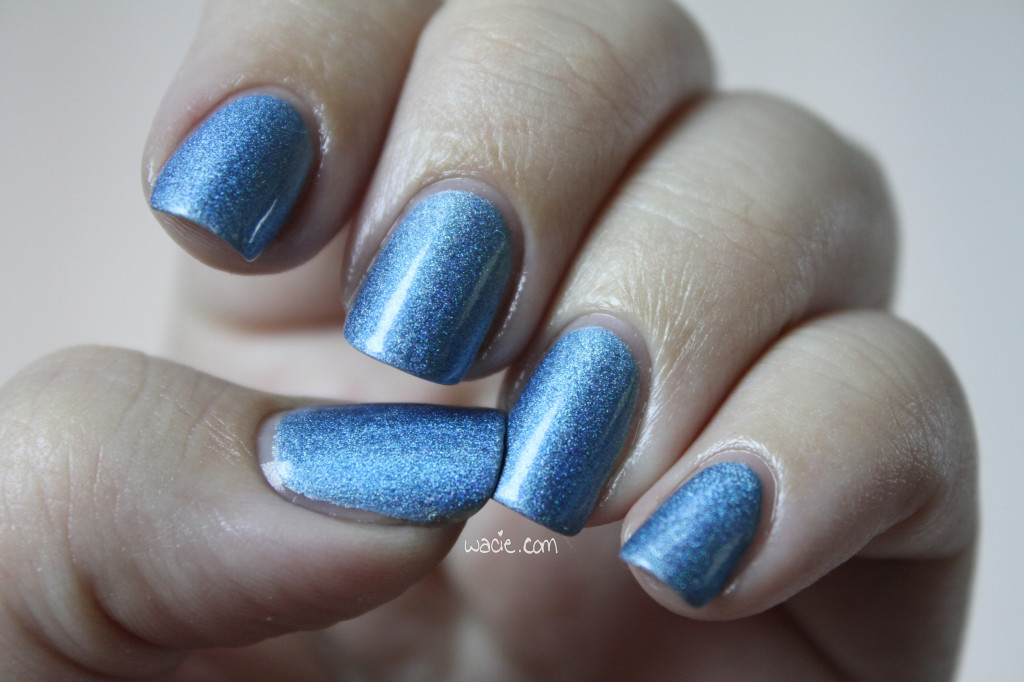 In the sunshine is where this polish really shines (pun intended). My camera could not capture all the holo goodness.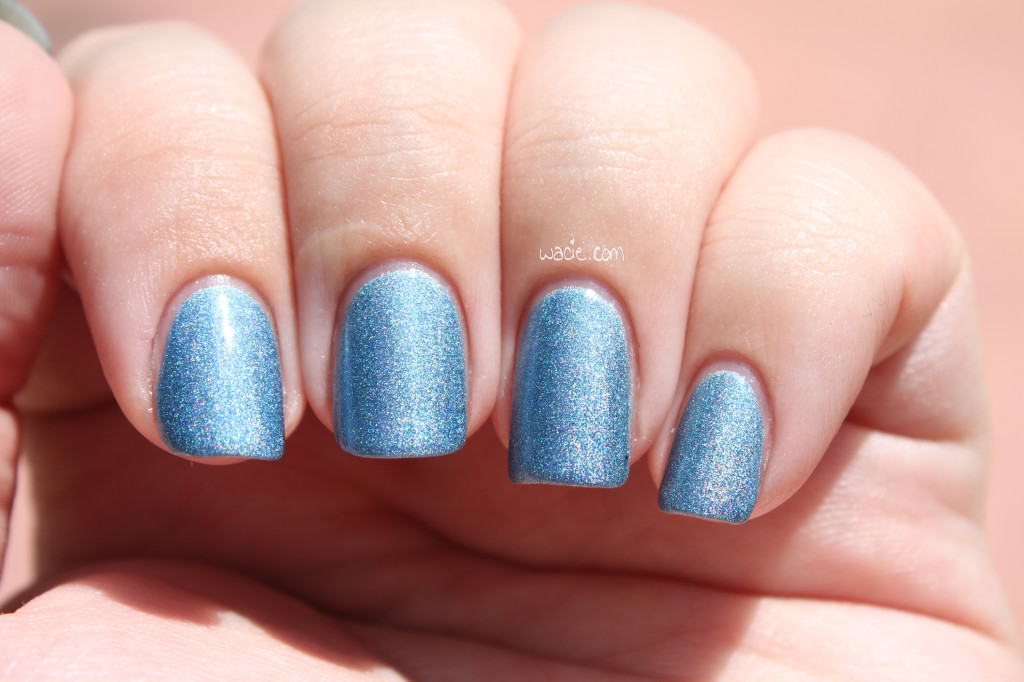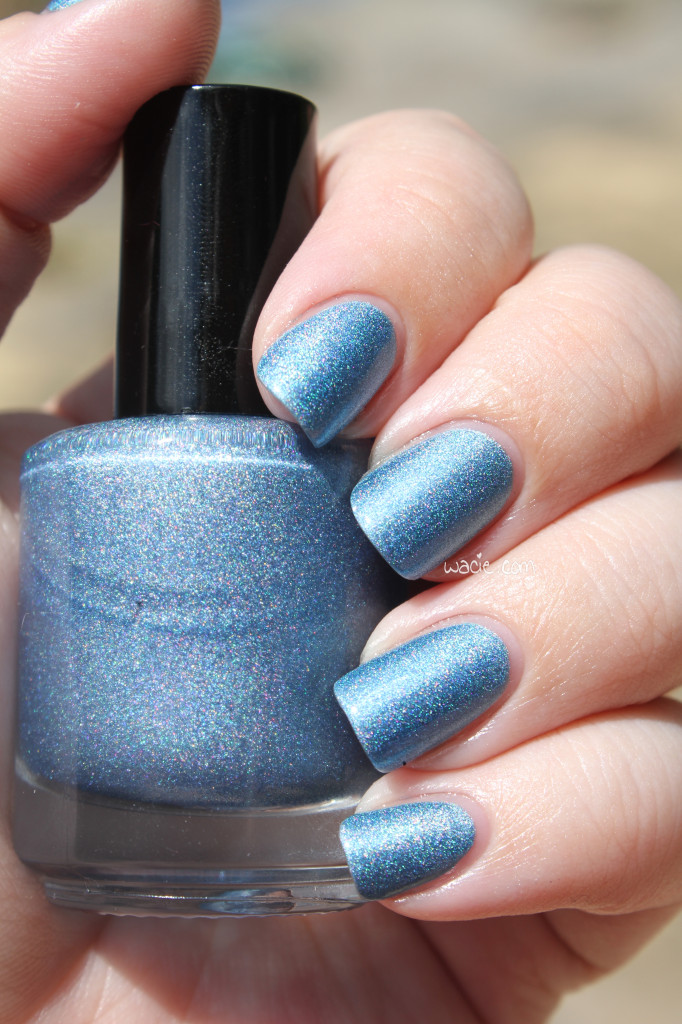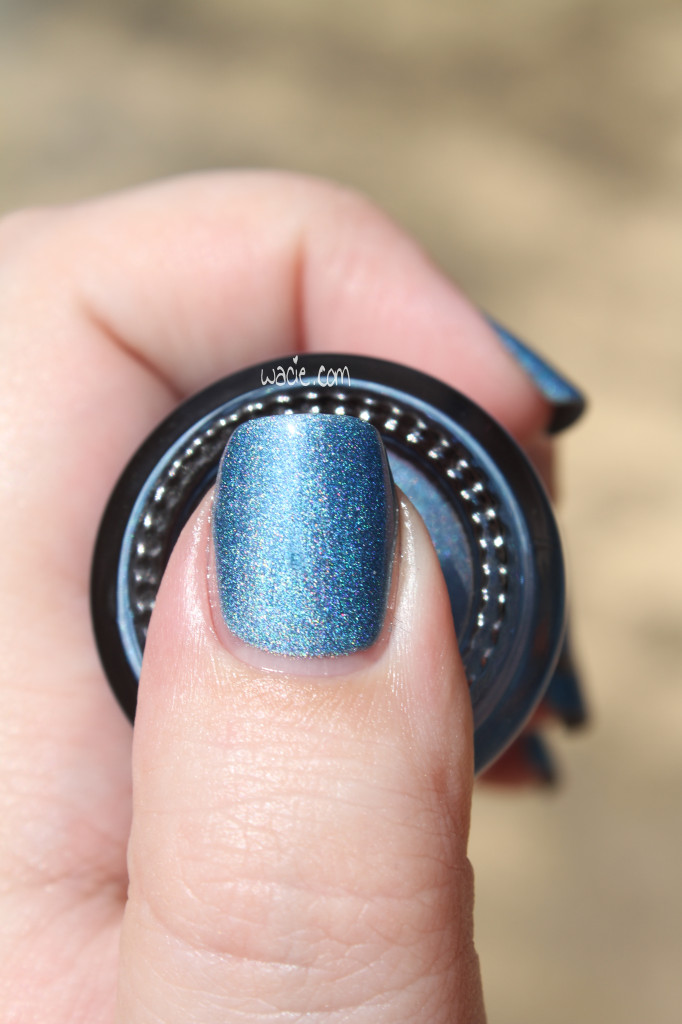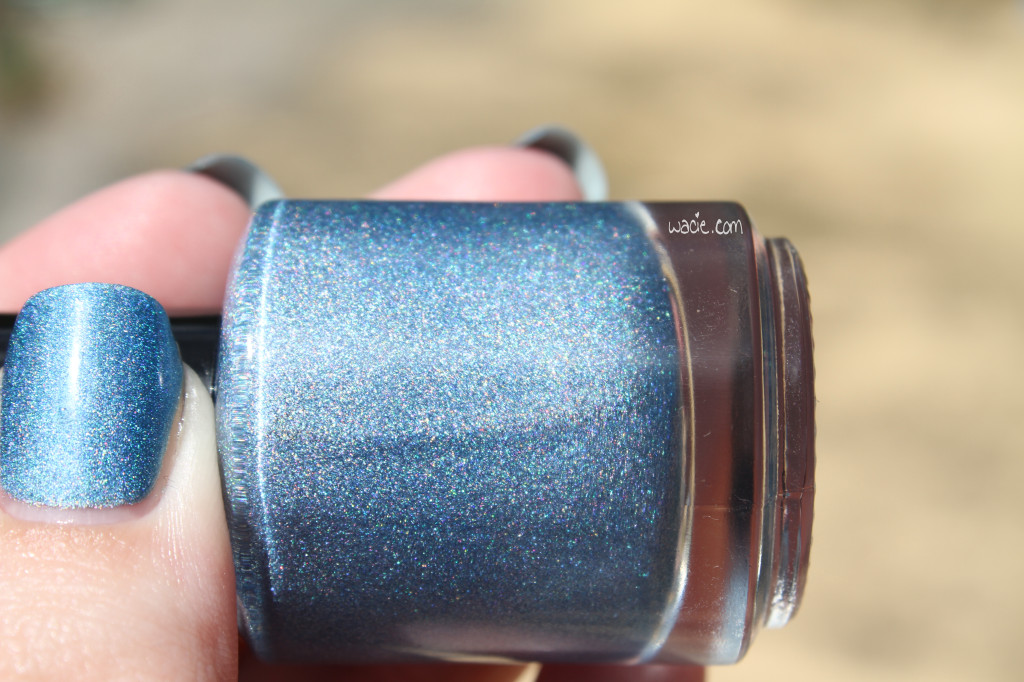 This is such a perfect color for summer; it reminds me of the sky before the Florida summer storm clouds set in, the light playing in the water of a swimming pool, the shore on a foreign beach. I seriously cannot stop staring at these.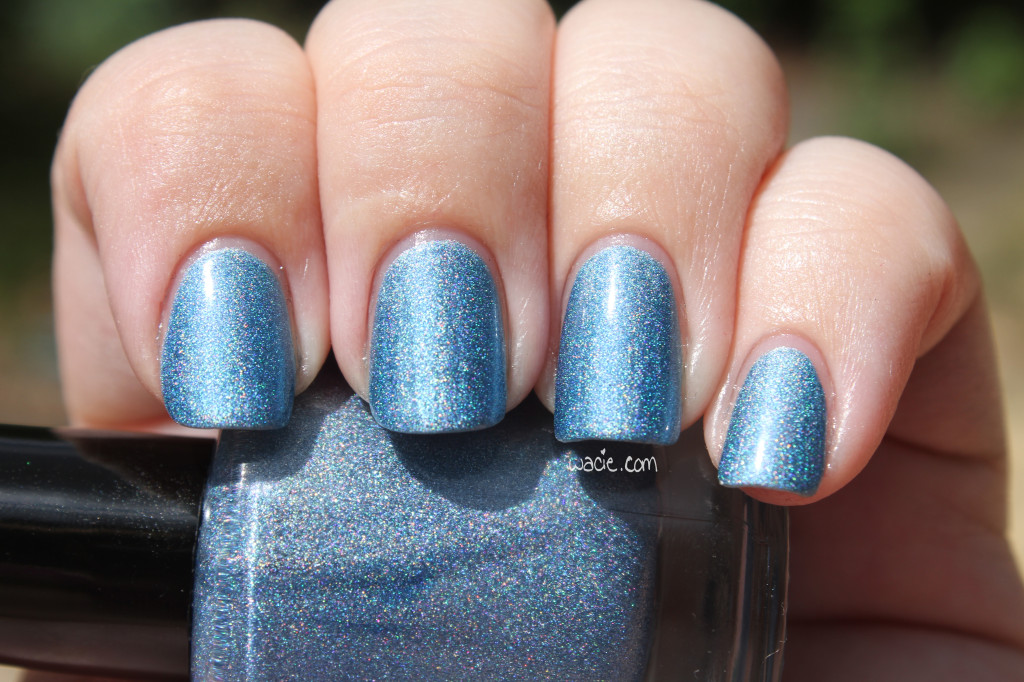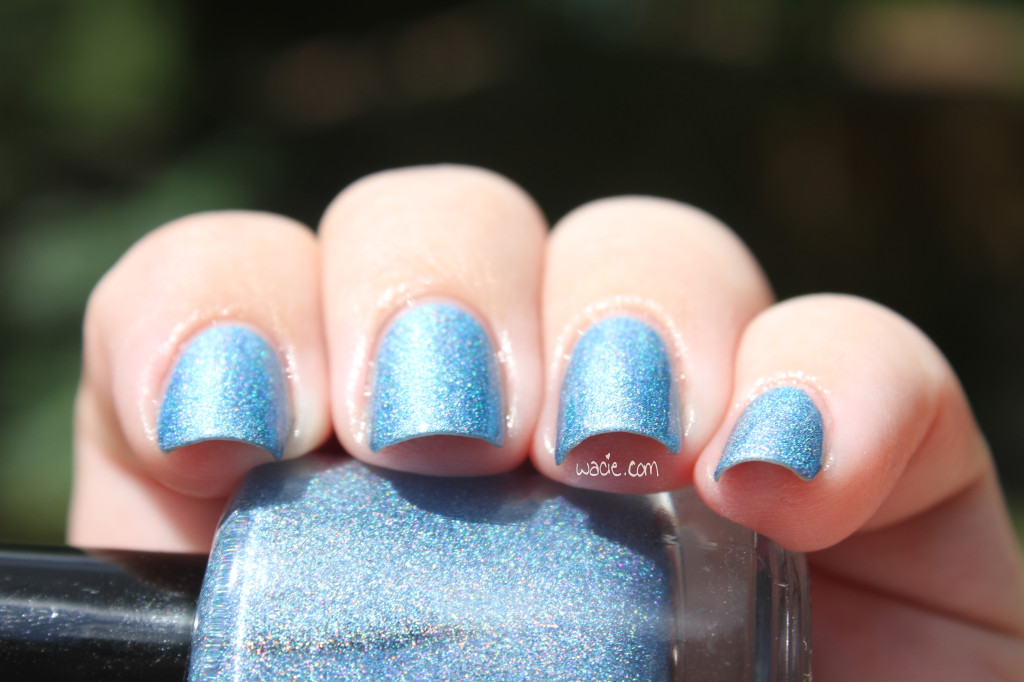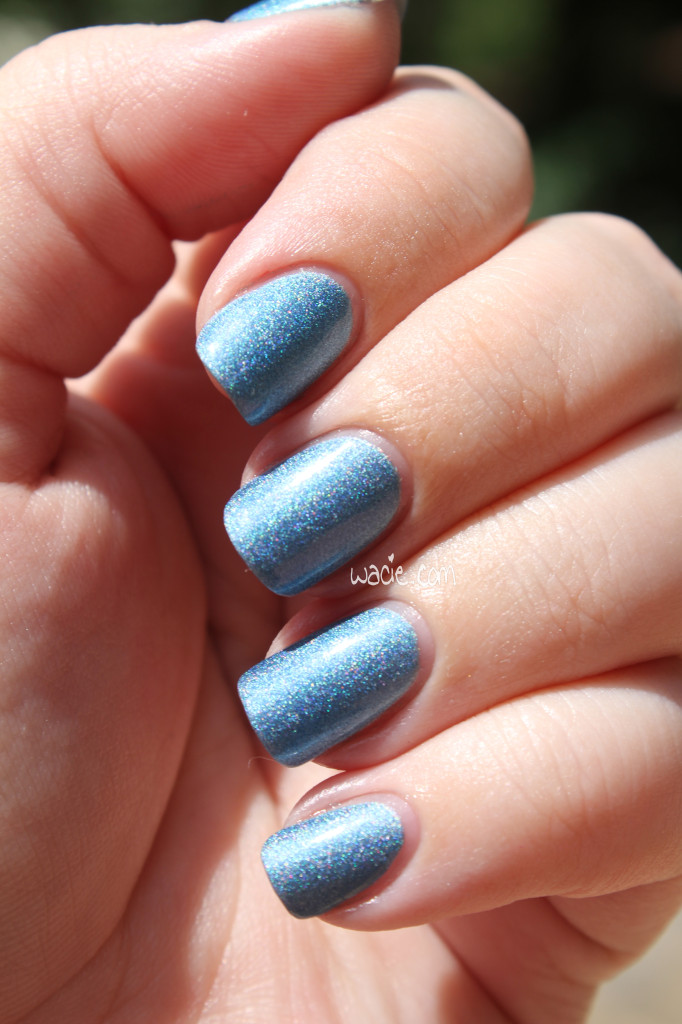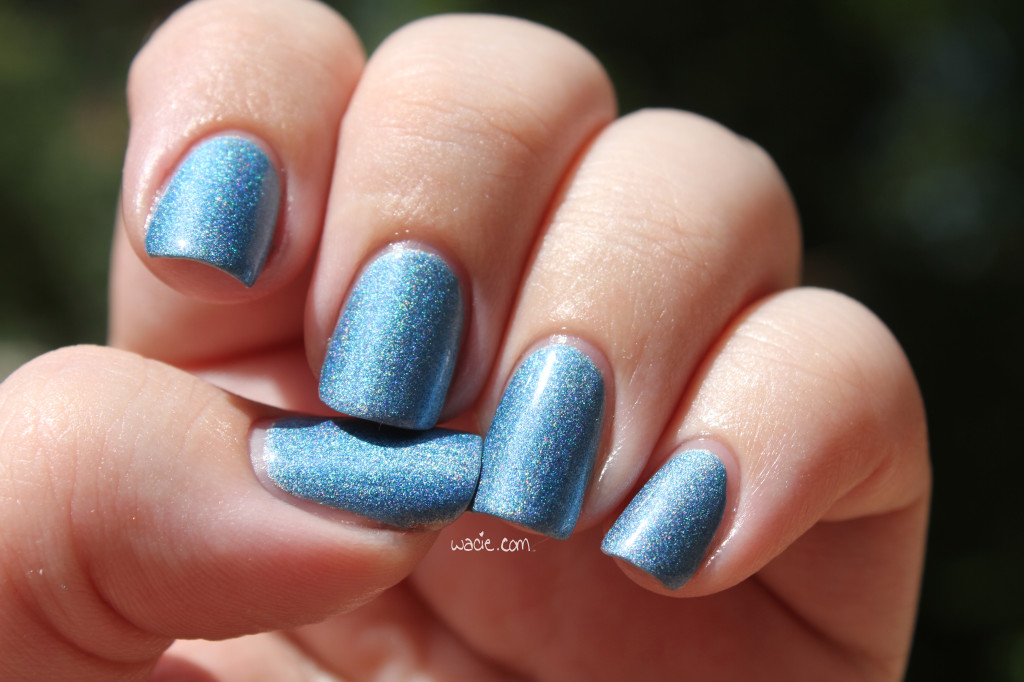 I'm totally a holo addict now. I see myself making a ton more like this.