Holographic polish is today's Summer of Untrieds theme, and I'm visiting one of my first holo polishes, China Glaze's Cosmic Dust. This might even be my first-ever, I'm not sure. After putting it on, though, I regret not buying more than this one. I'm wearing three coats of Cosmic Dust with one coat of Seche Vite.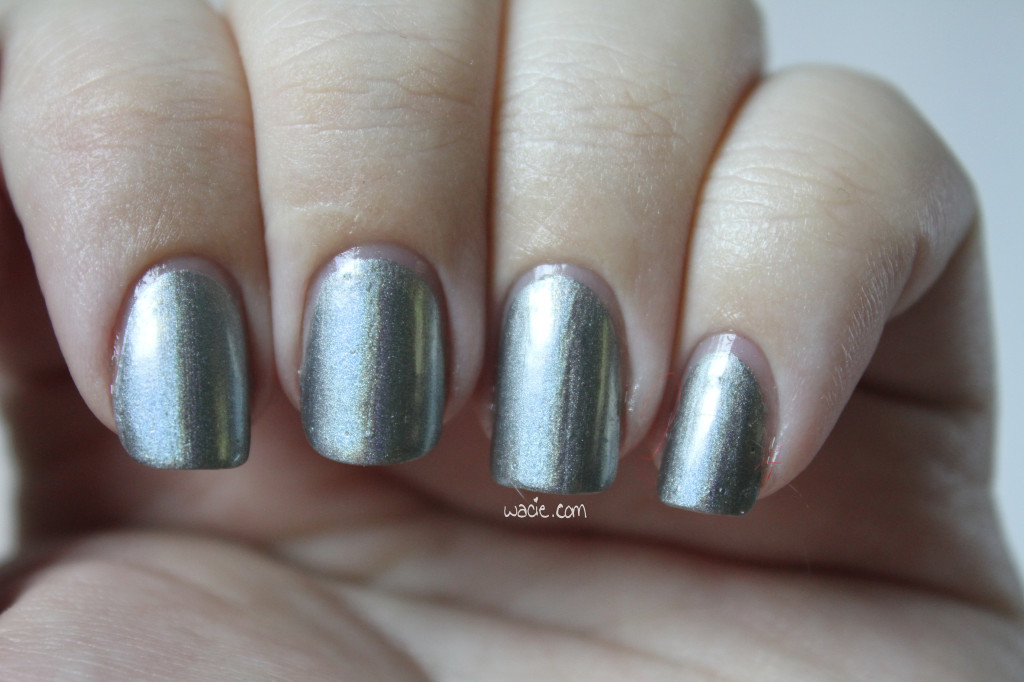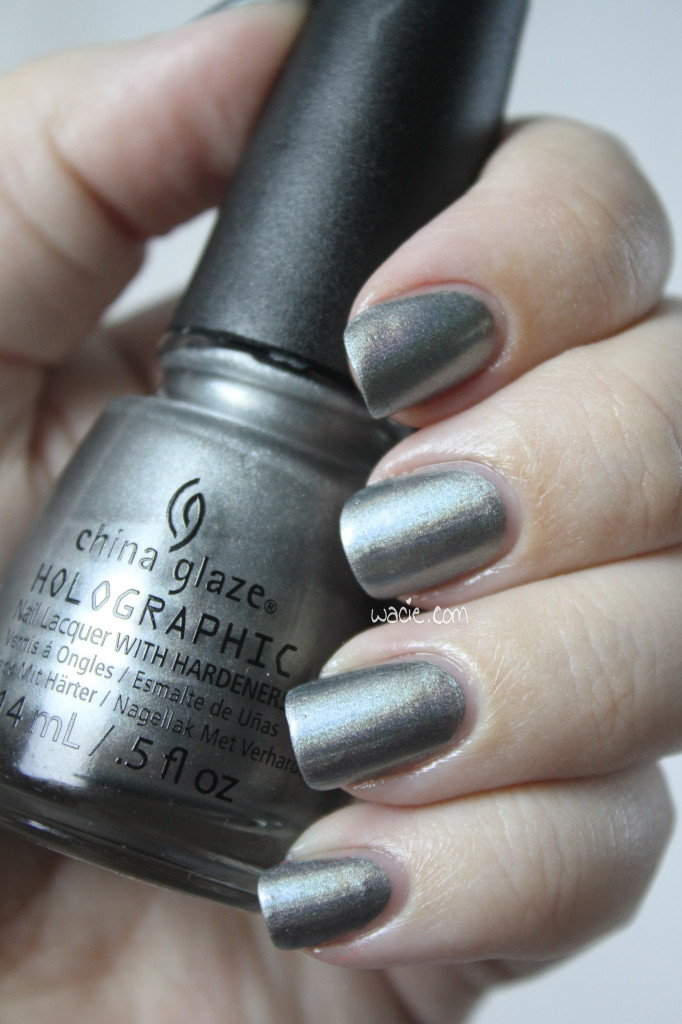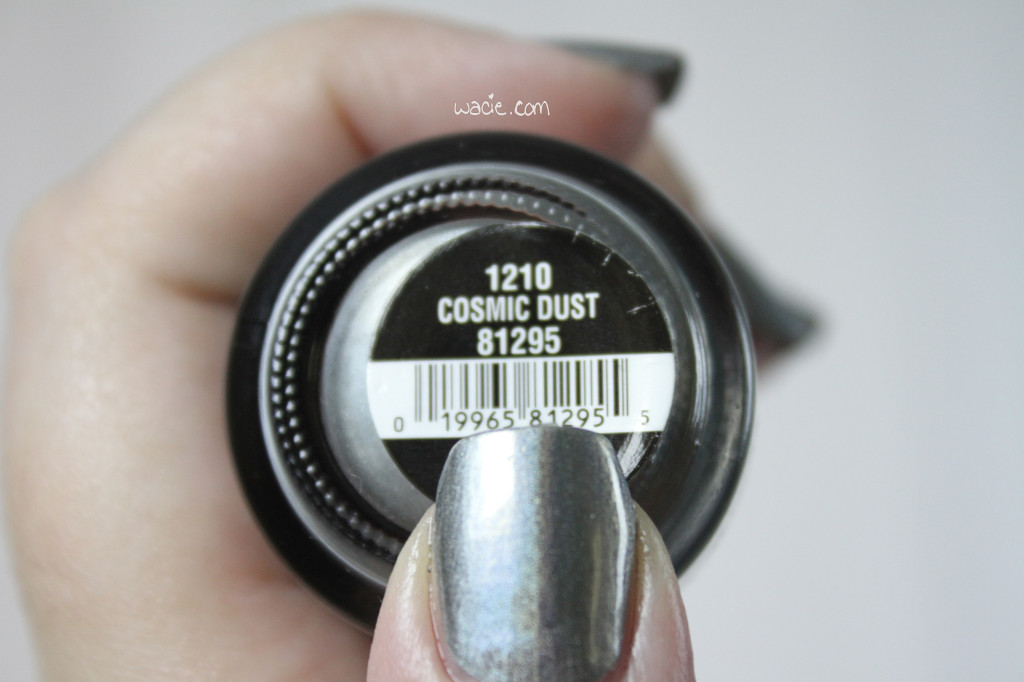 Cosmic Dust is an intriguing color. The holo rainbow effect is pretty strong, even indoors. In the studio it's a bit faint, but in my office and other parts of the house, it's quite obvious. When it's not, Cosmic Dust is a futuristic steel gray. It's always sleek and smooth.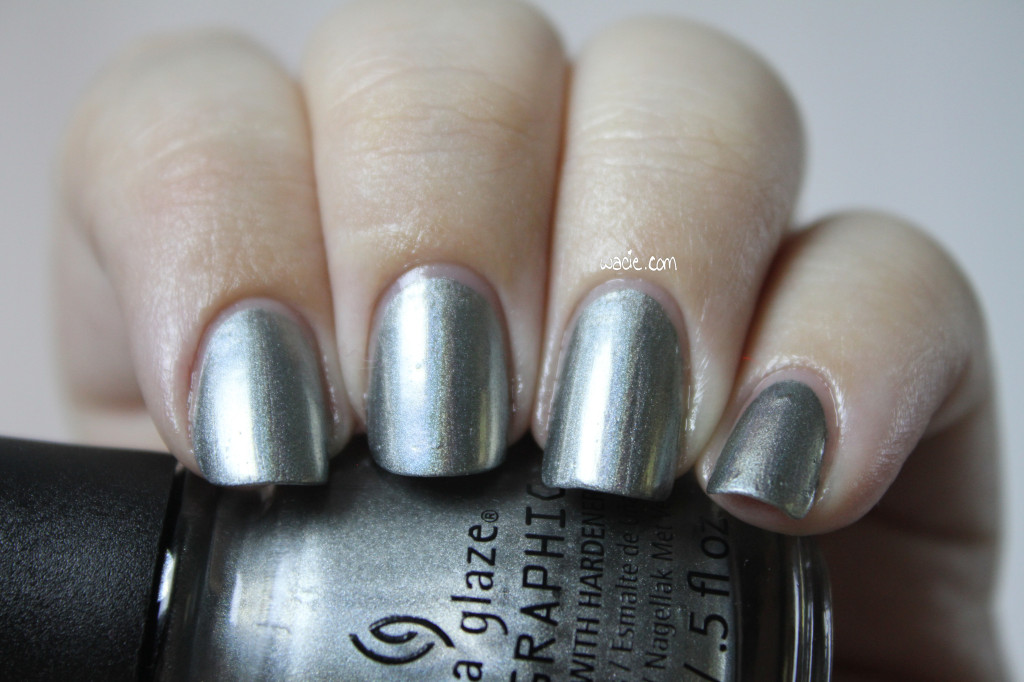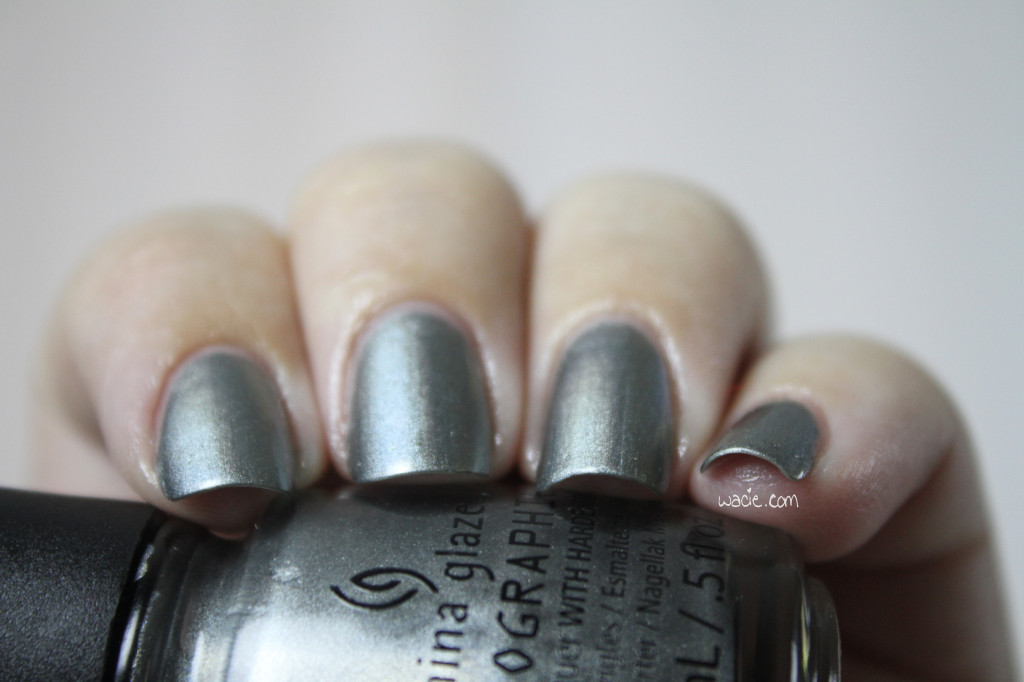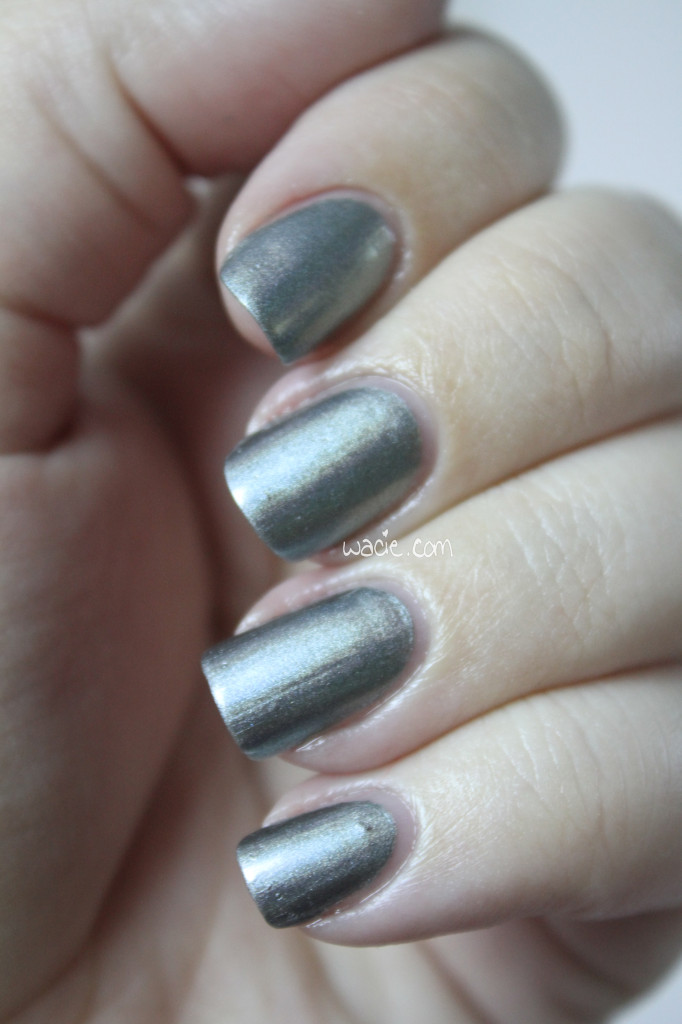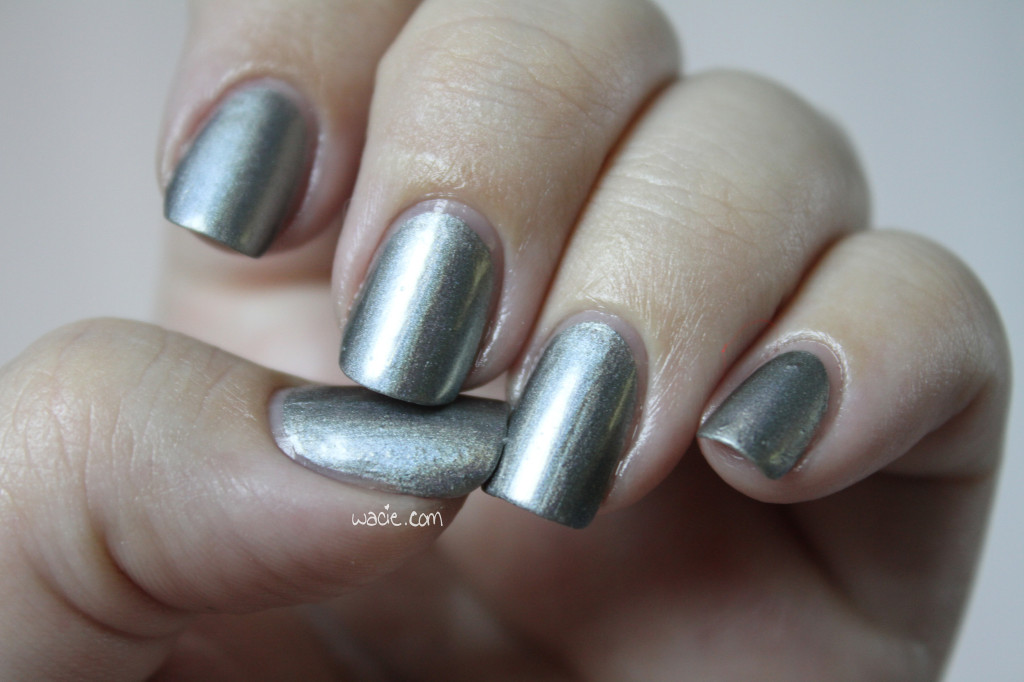 In the sunshine, though, oh mama. This is blinding! I just stood outside and admired my nails for a good five minutes before I took any pictures. I kept hearing how disappointing these China Glaze holos were, so I wasn't expecting much from this. I am completely blown away. This could be the best holo I've ever worn yet.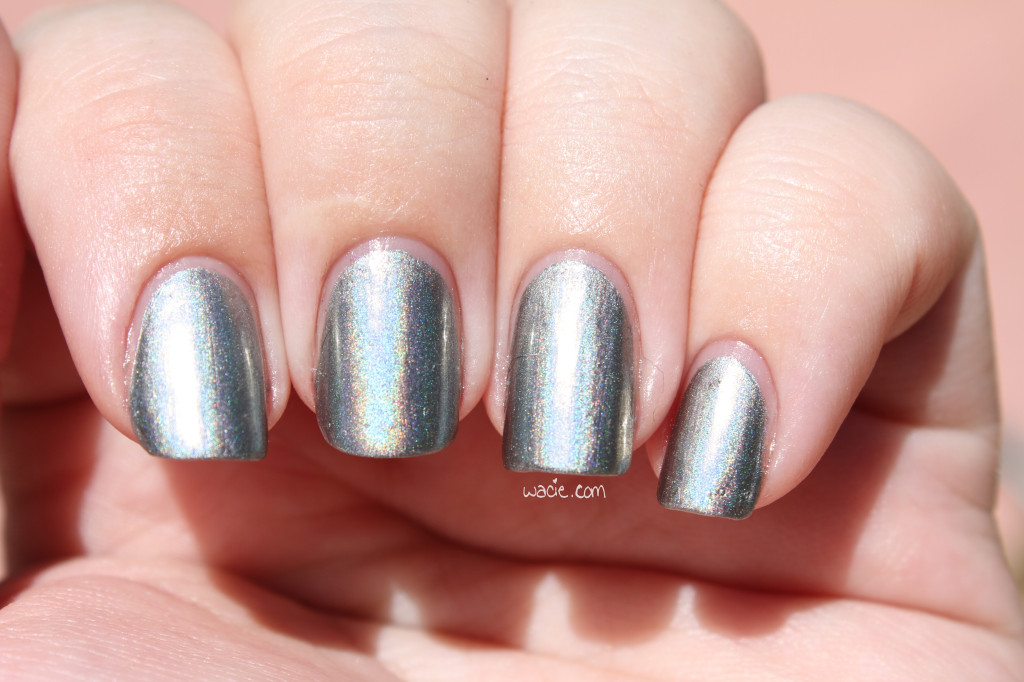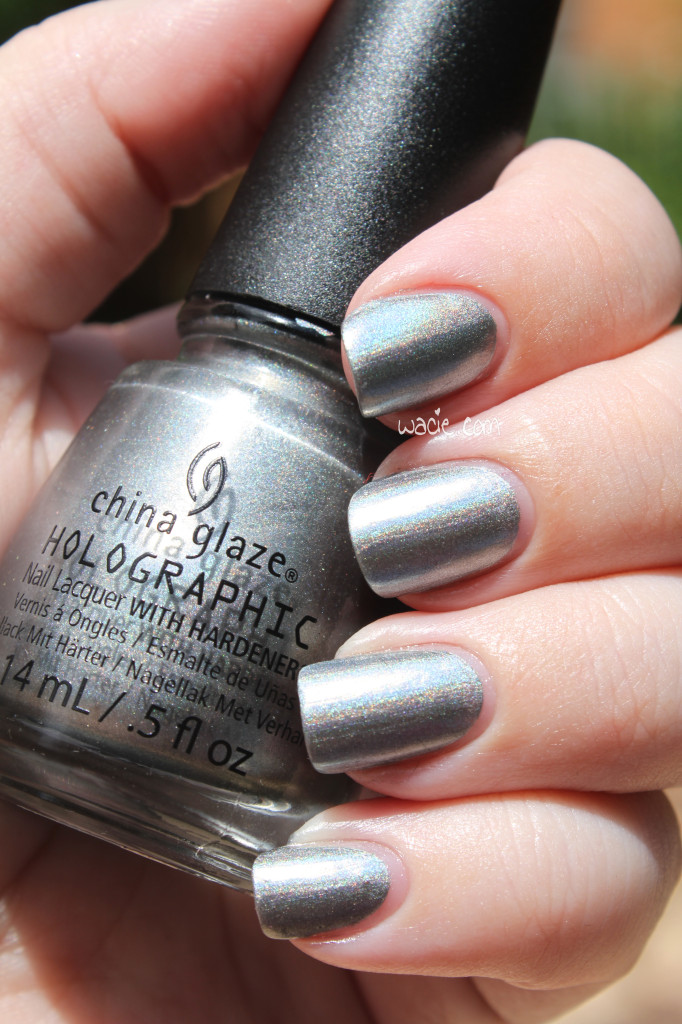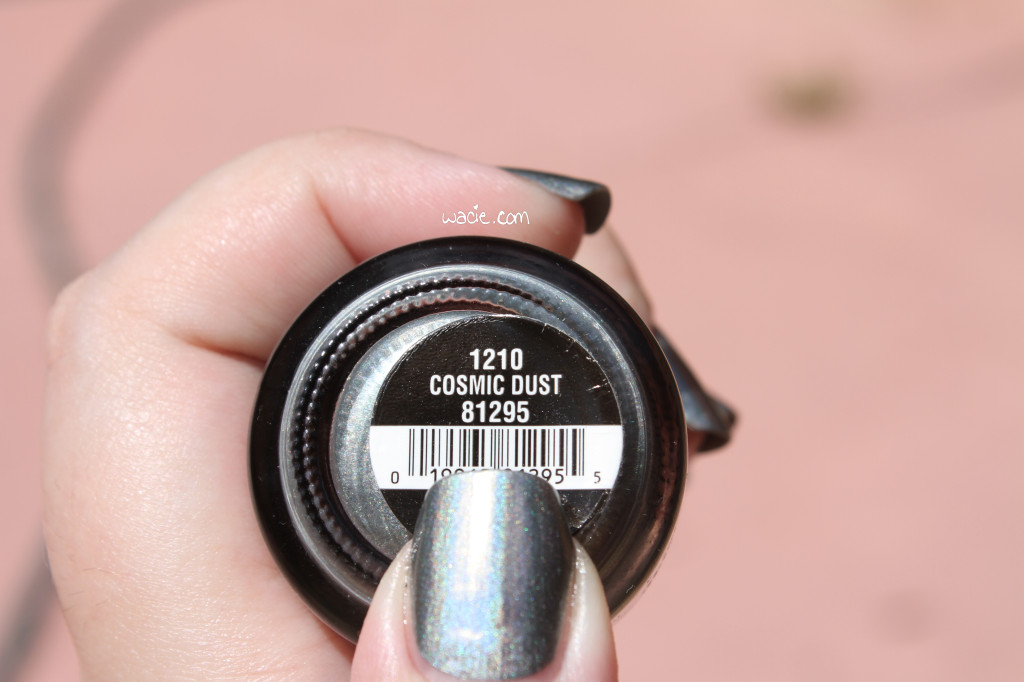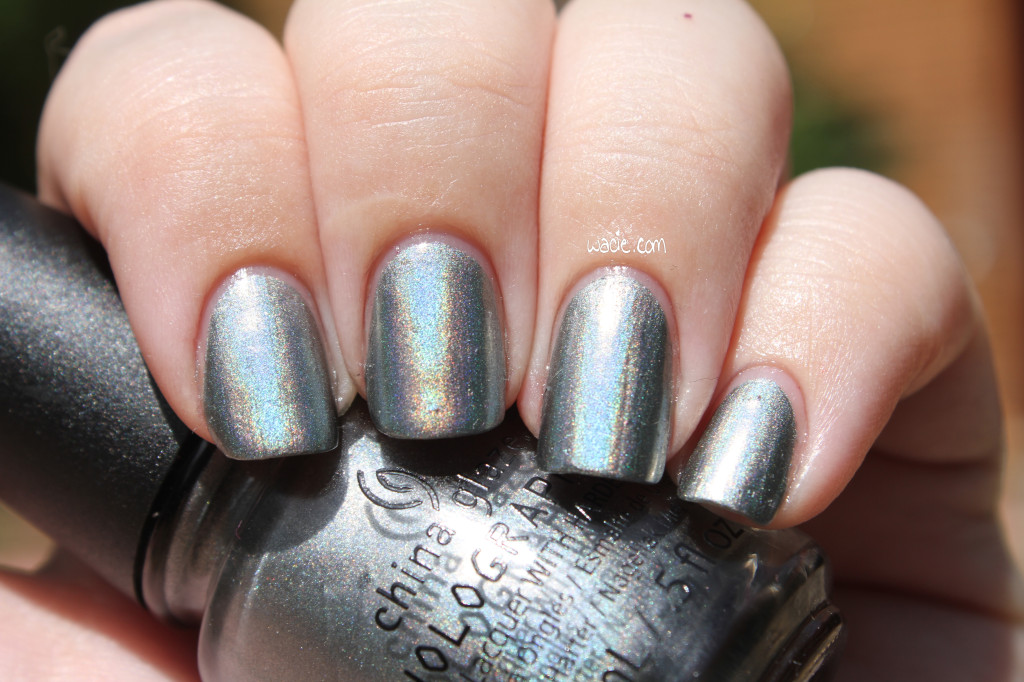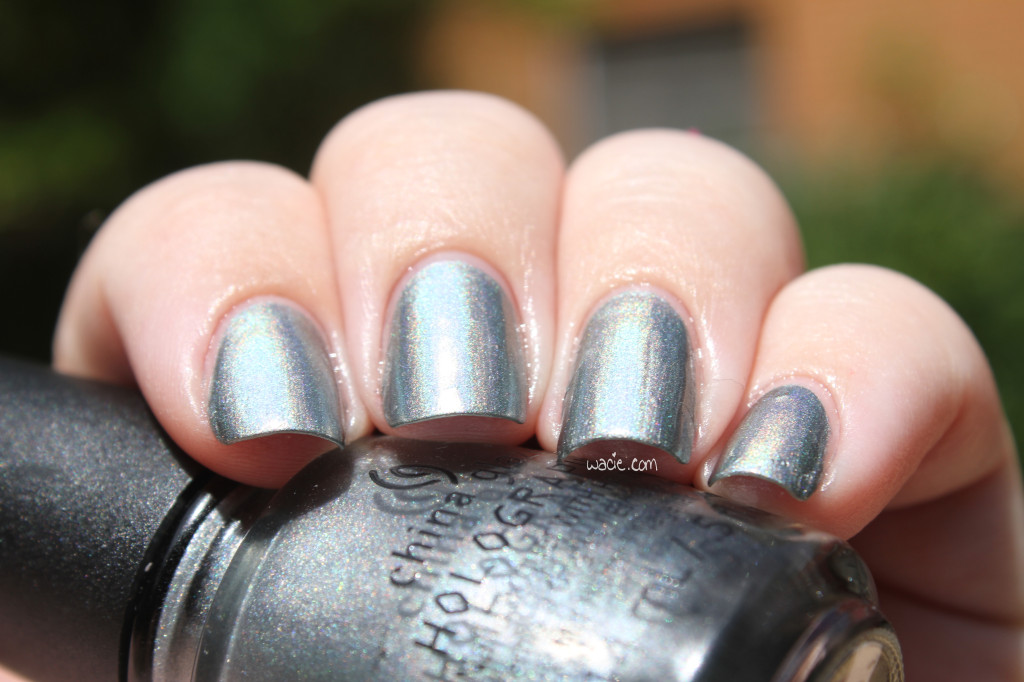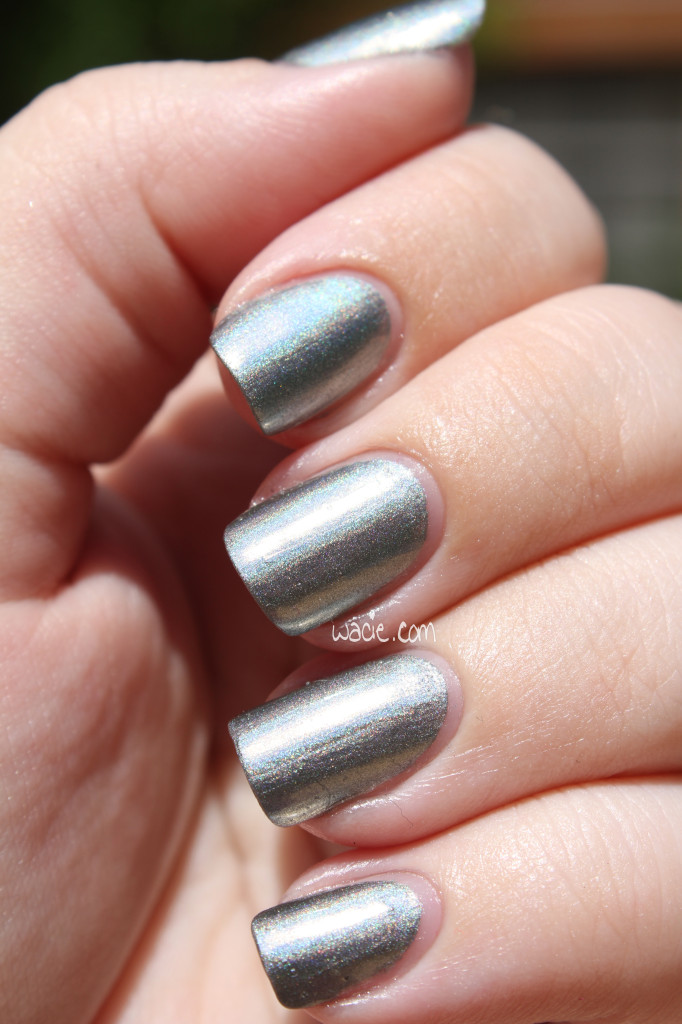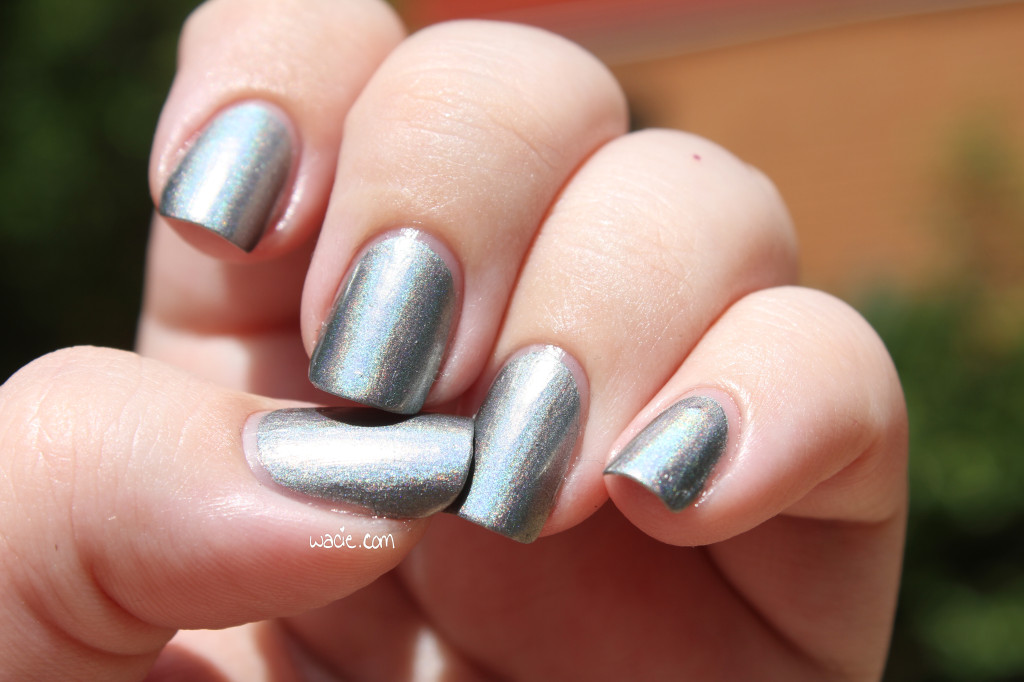 I have to take this off tomorrow. I don't want to.