Zoya is the name of the game for the challenge today, so I'm wearing my first-ever Zoya, Odilia. I got this in a swap from someone who didn't like it. Here it is at three coats with one coat of Seche Vite.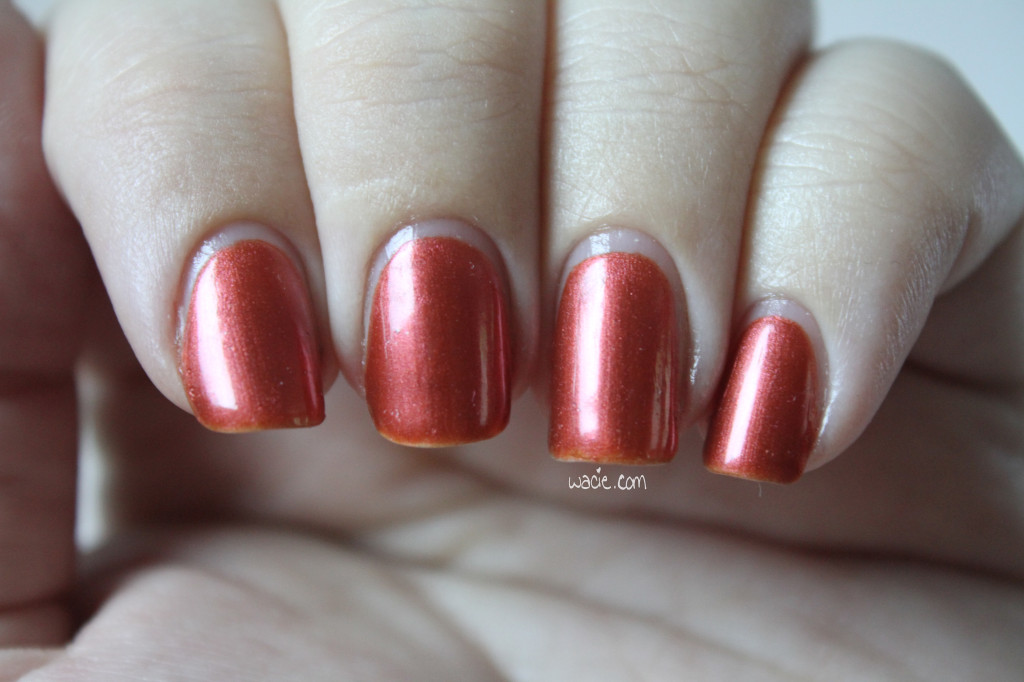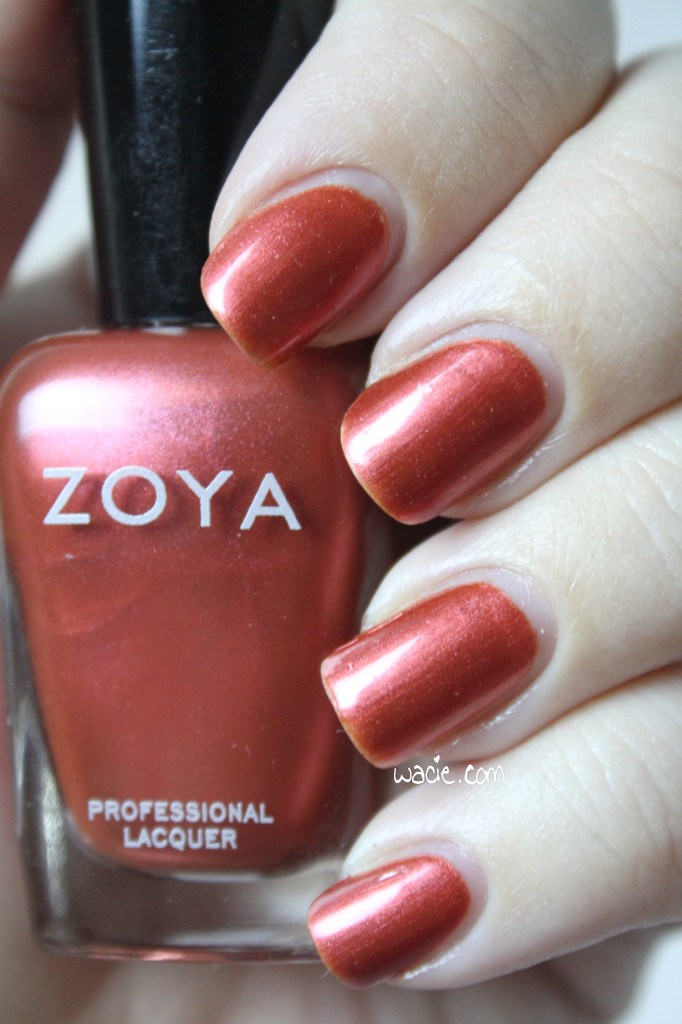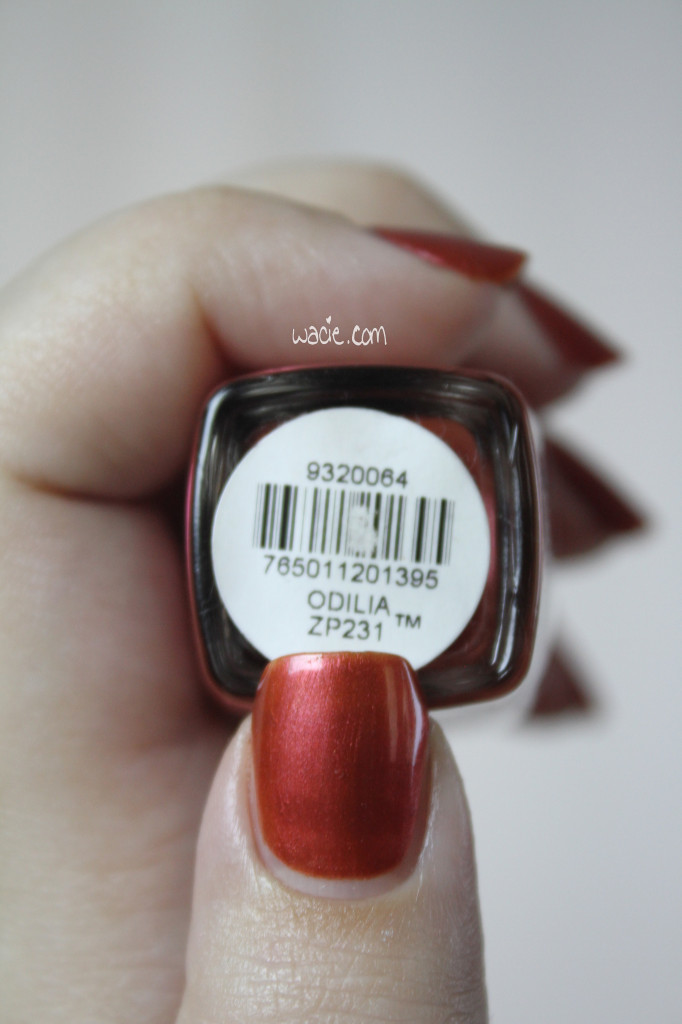 Odilia (spelled Odeilia on the Zoya site for some reason) is a reddish-copper shimmer. It's a soft color reminiscent of autumn leaves, pumpkin spice, etc. It's a softer red than I like to wear, but it's quite pretty in its own right. I'm neutral to this polish. I don't love it, but I don't hate it either. I can see why my friend wanted to get rid of it.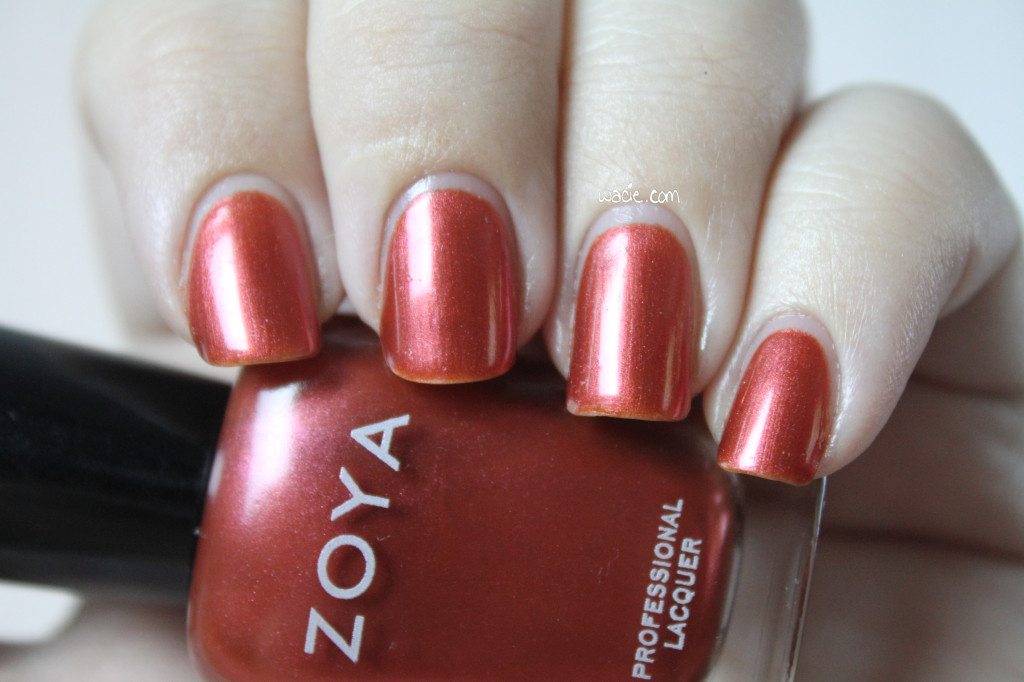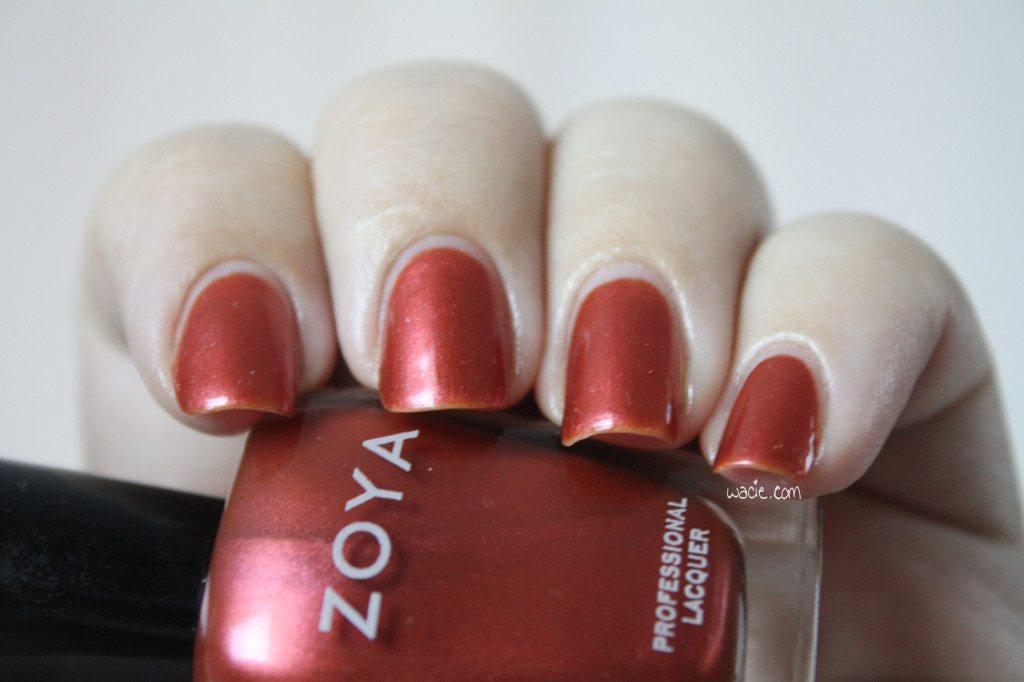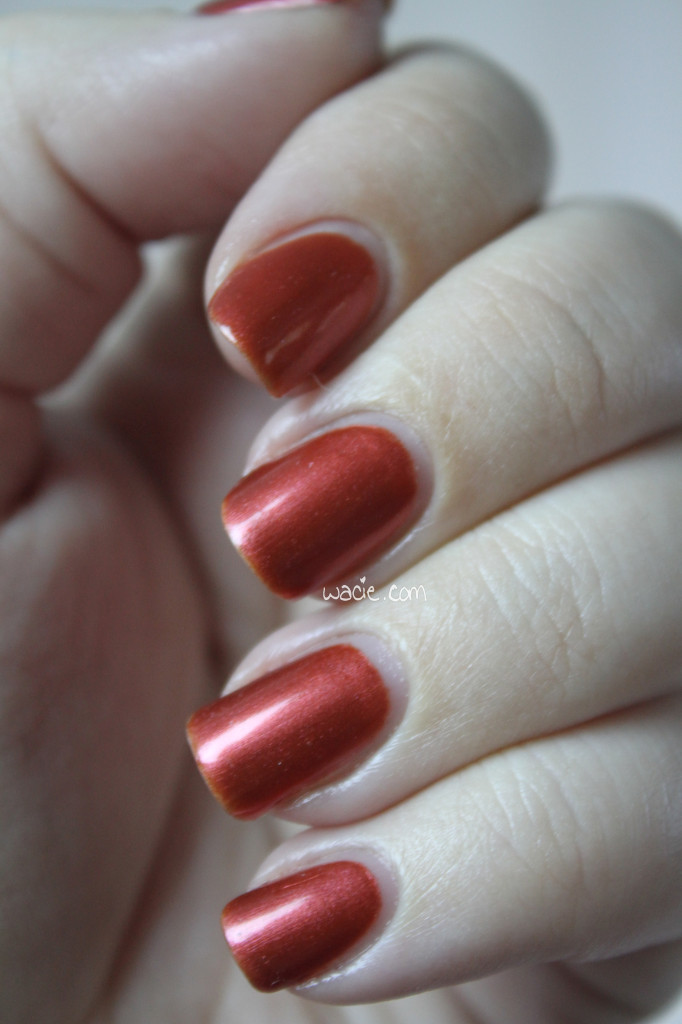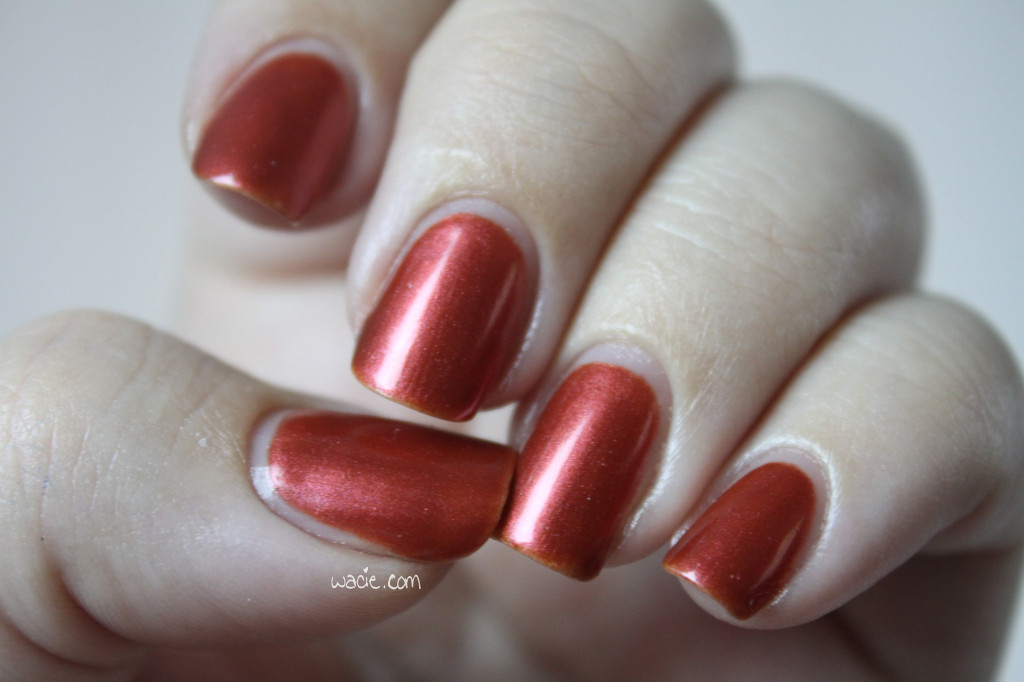 Application with this polish was smooth and easy; I had no problems whatever with it. It's a bit on the sheer side, and so my tips didn't get covered well. I don't know whether to blame the polish or myself for that. Apart from that, I got really nice coverage with it. It was very nice to work with.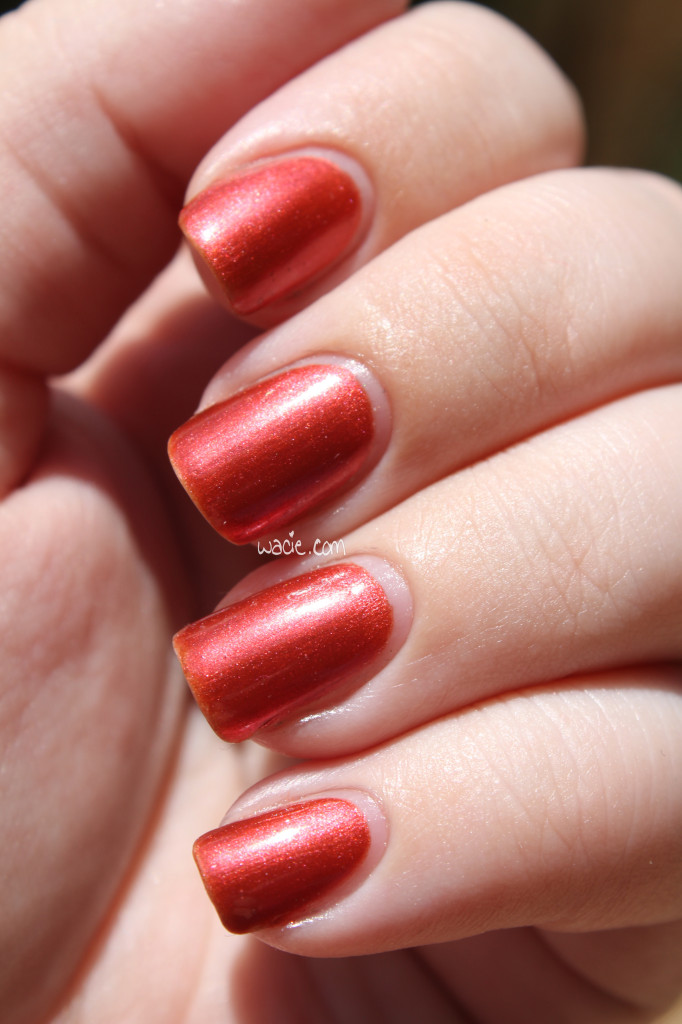 There are six more days of this challenge. I can't wait!