It's Swatch Saturday, and I'm wearing the last American Apparel polish I bought on vacation. It's the only one of them that isn't a neon. This is Andromeda, and I'm wearing three coats of it with one coat of Seche Vite.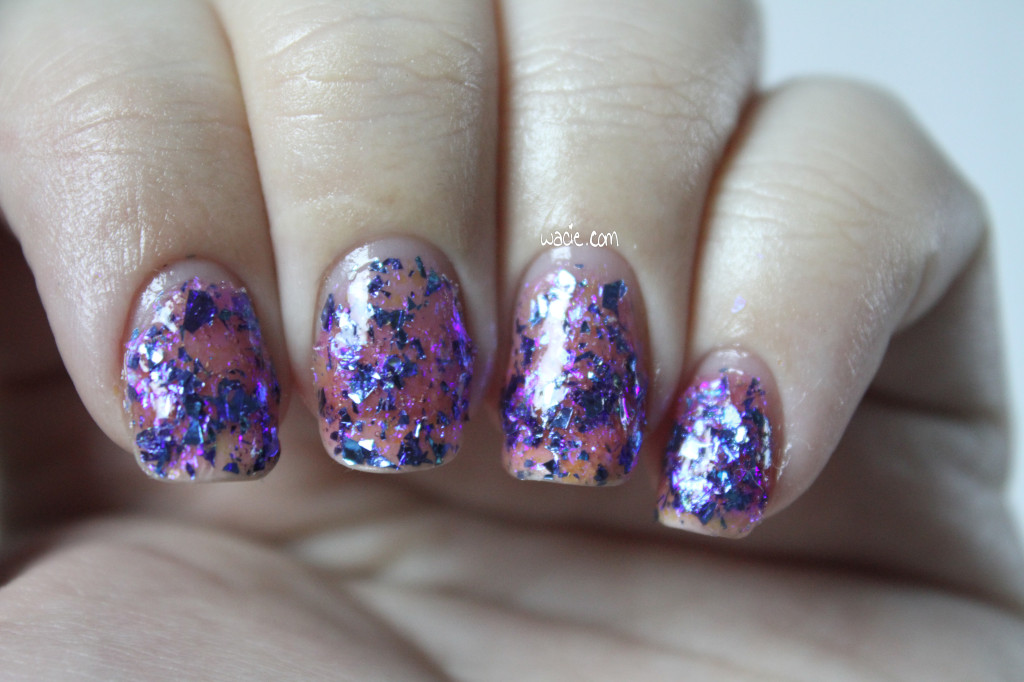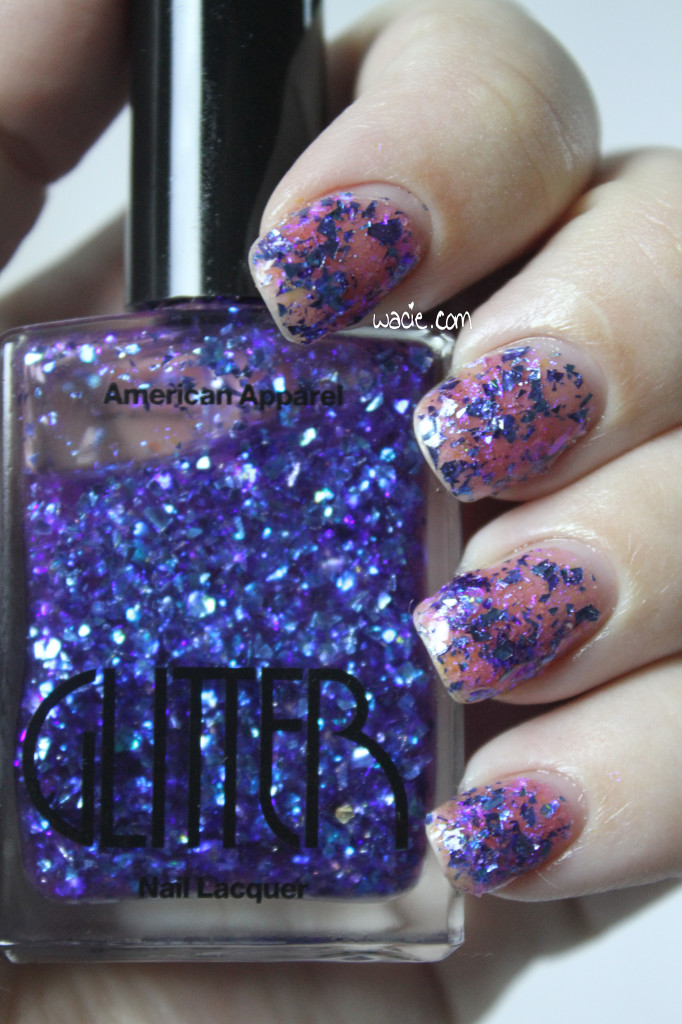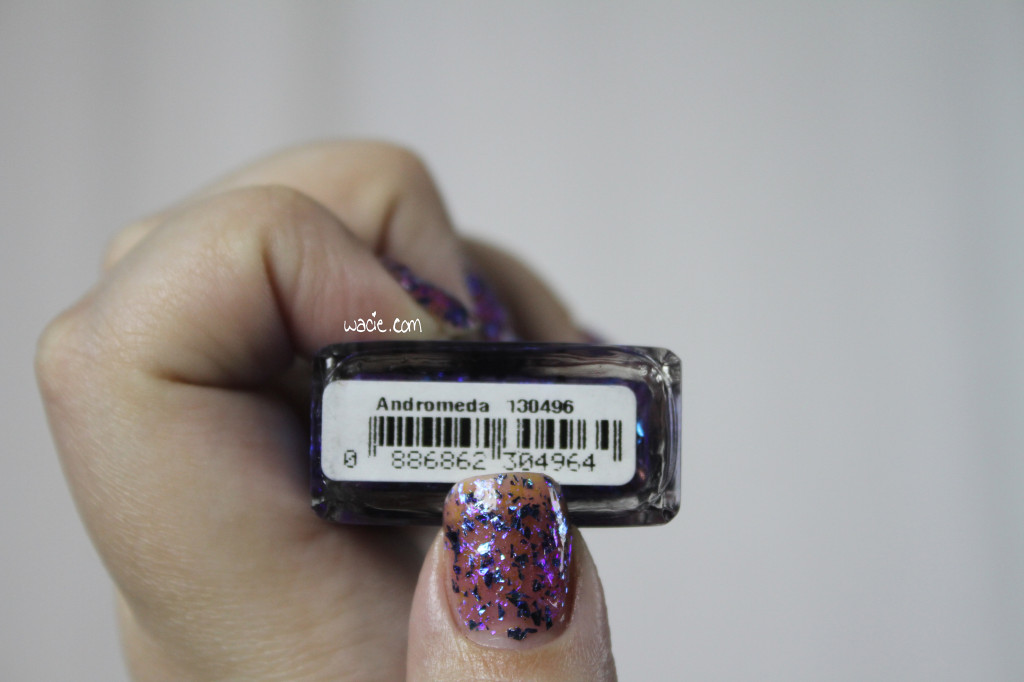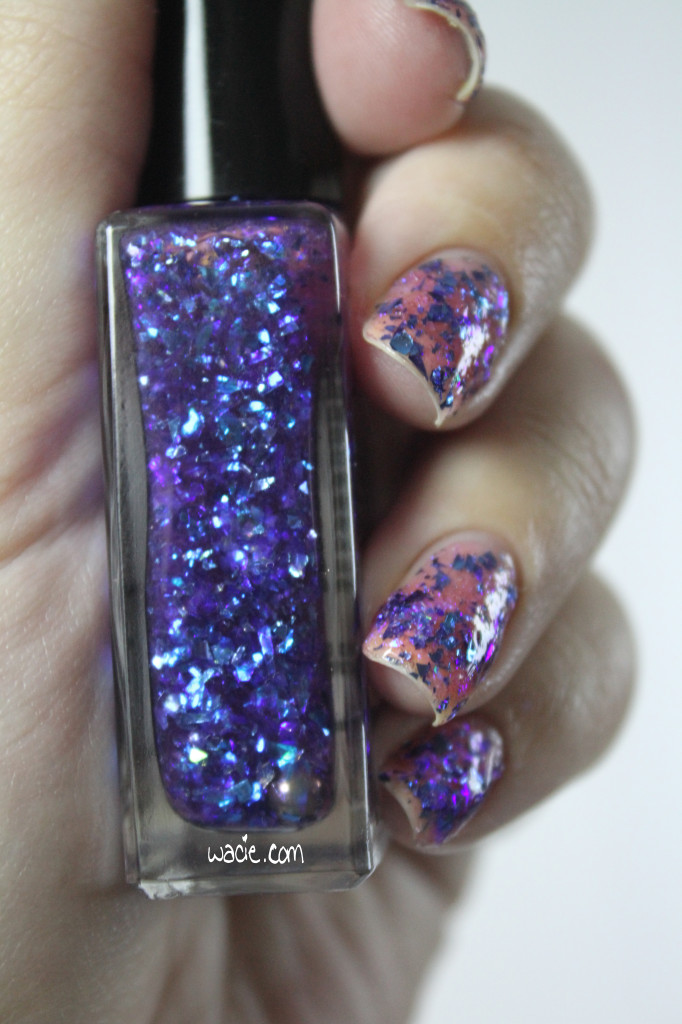 Andromeda is a pretty unique polish; it's a thin lavender jelly laden with metallic turquoise and iridescent purple glitter shreds. It's like a purple counterpart to Sinful Colors's Green Ocean. I decided to wear this polish alone because I wanted to see how opaque the jelly base would get. It's still quite sheer, and my nail line is still visible, but the glitter covers the nail well.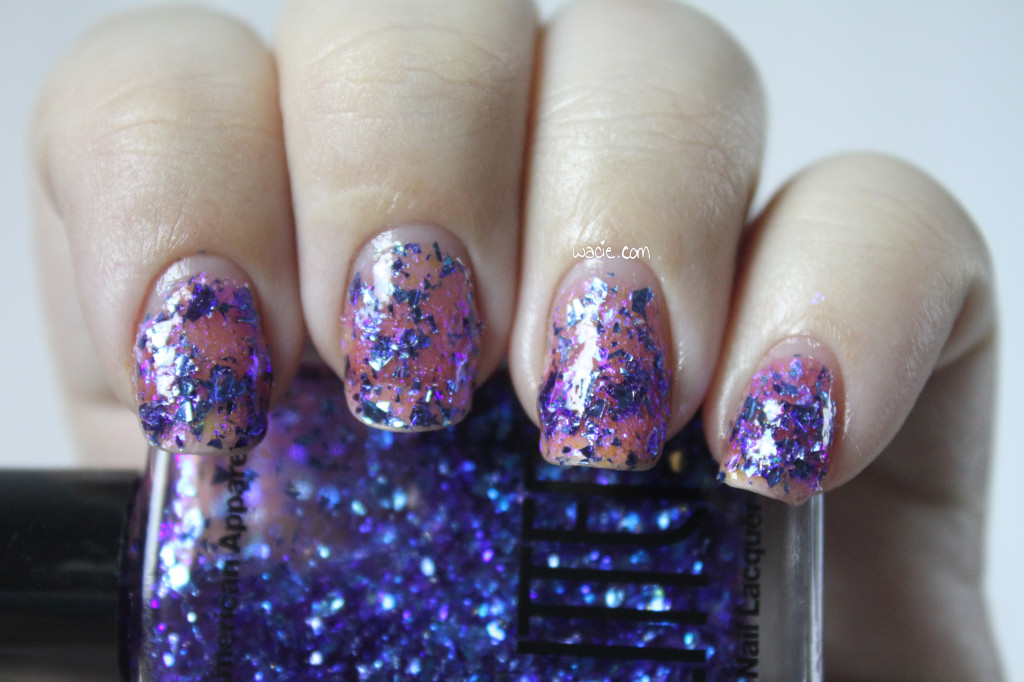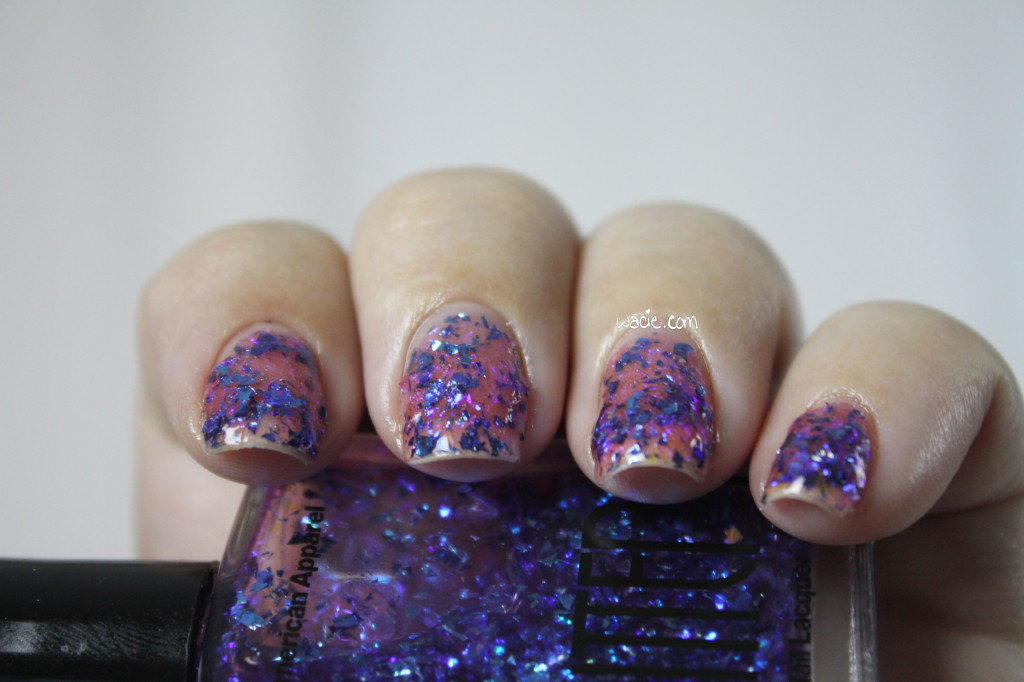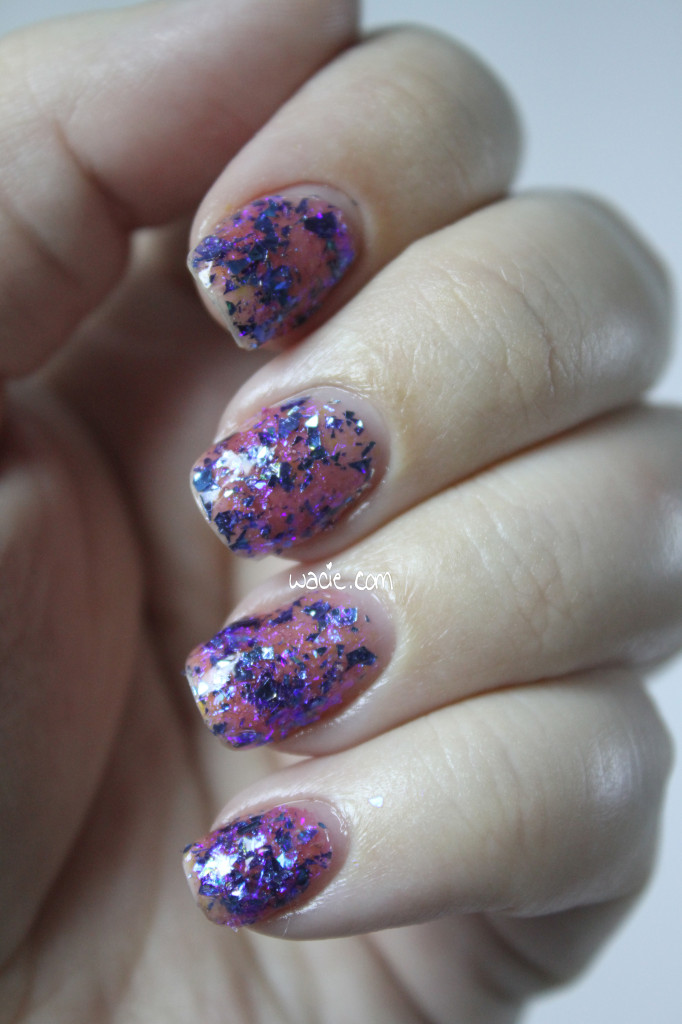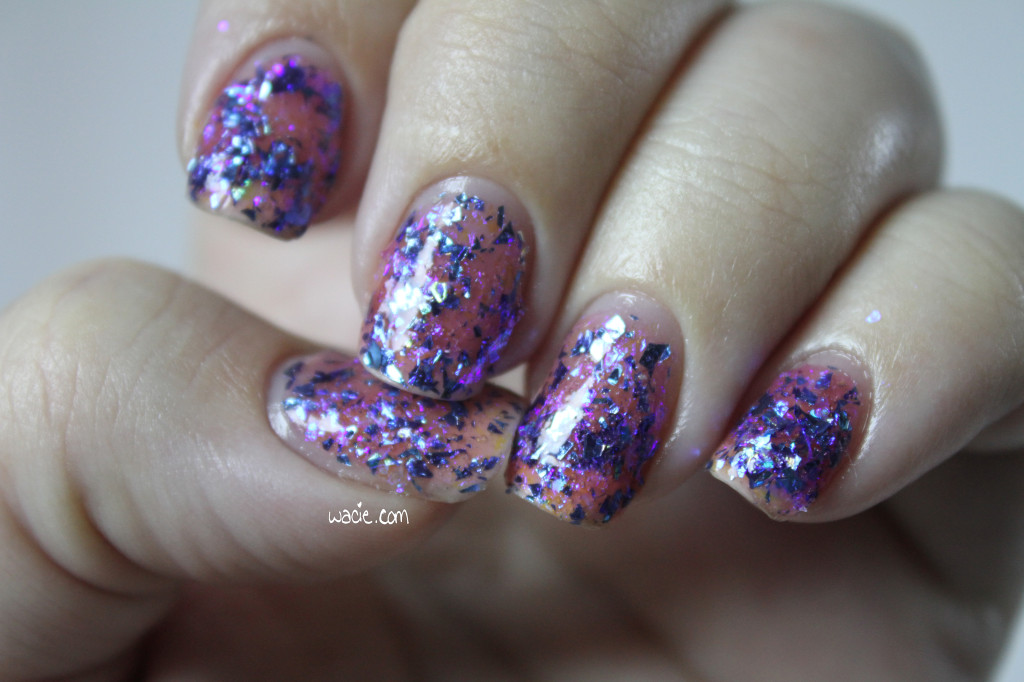 Unfortunately, application with Andromeda is not easy. The lacquer consistency is very thick and takes quite a while to dry, even with quick-dry top coat. The glitters tend to stick together and clump on the nail, leaving thick bulges in the polish. Also, it doesn't always sit flat on the nail, so even with top coat, there's still glitter that sticks up and keeps the polish from being smooth to the touch. It's beautiful, so I think it's worth putting up with.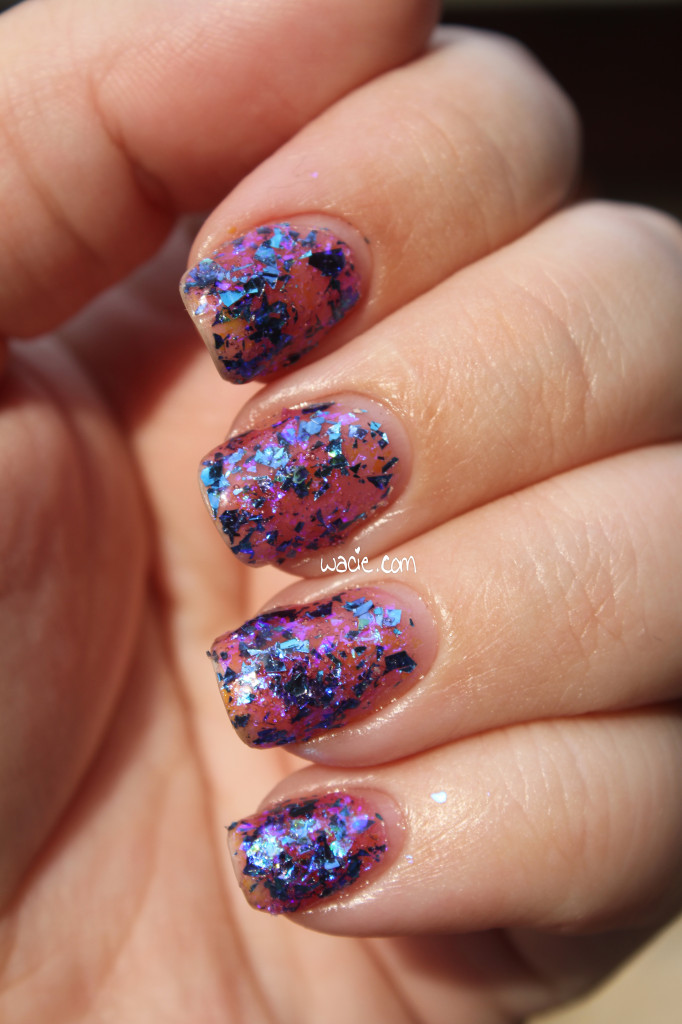 There you have it: I'm done with American Apparel polishes for a while, and I'm going to start up my weekly Blue-Eyed Girl Lacquer swatches. I've missed them.