We're nearing the end of the Summer of Untrieds! Today's theme is matte, so I went with Ciate's Chalkboard Paint from the Chalkboard Manicure set. I'm wearing three coats of it with no top coat.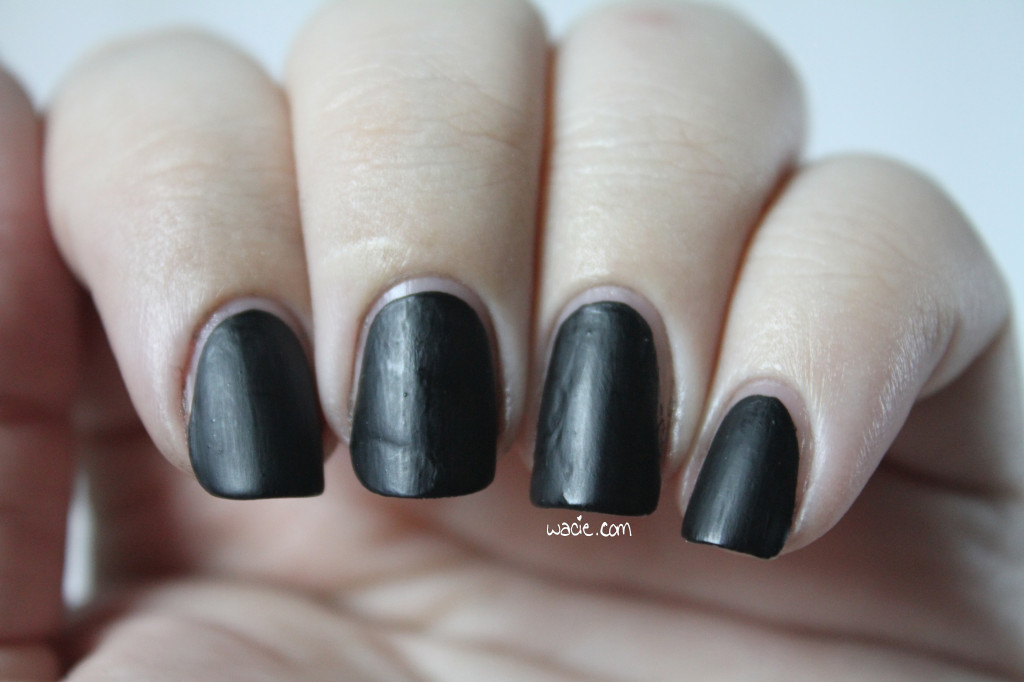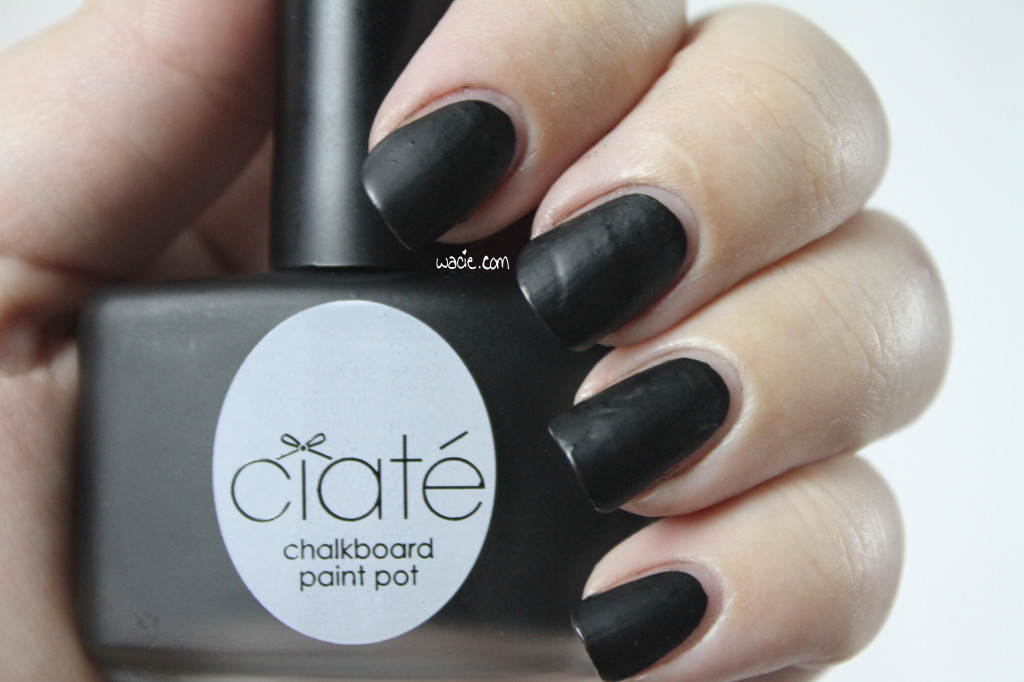 Chalkboard Paint is a matte black creme. I had some issues applying it; in some places, it cracked, showing my bare nail underneath, like a crackle polish. Check out my thumb nail, that's where it's the most apparent. It's also unforgiving; I tried to cover the cracks, but they just show through the second coat. However, it does dry very matte. It has no shine whatsoever, so it has that going for it, which is nice.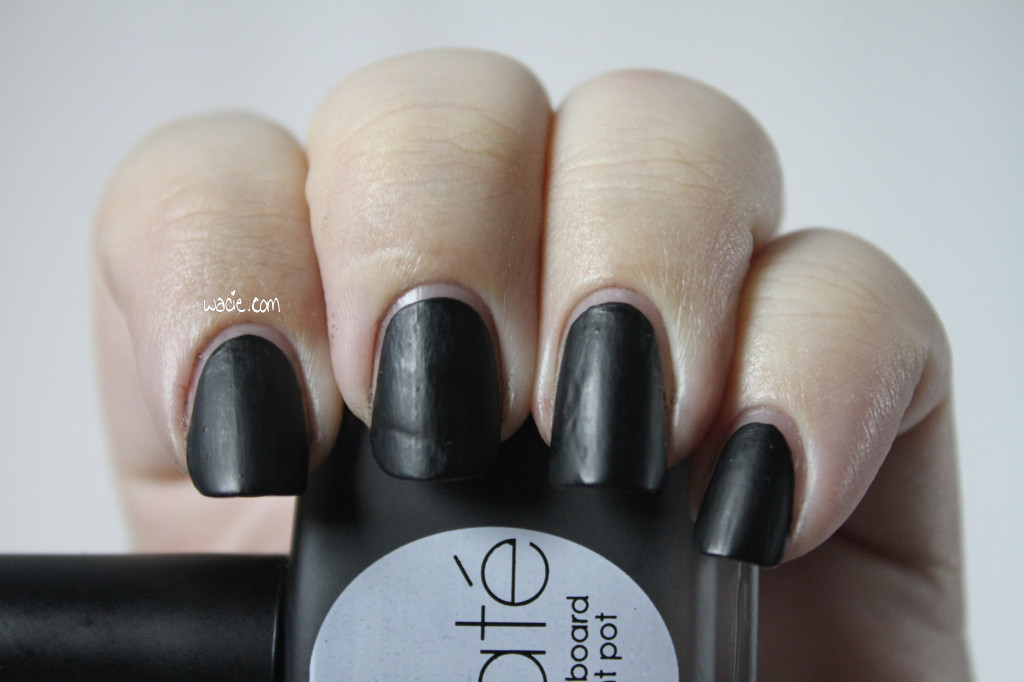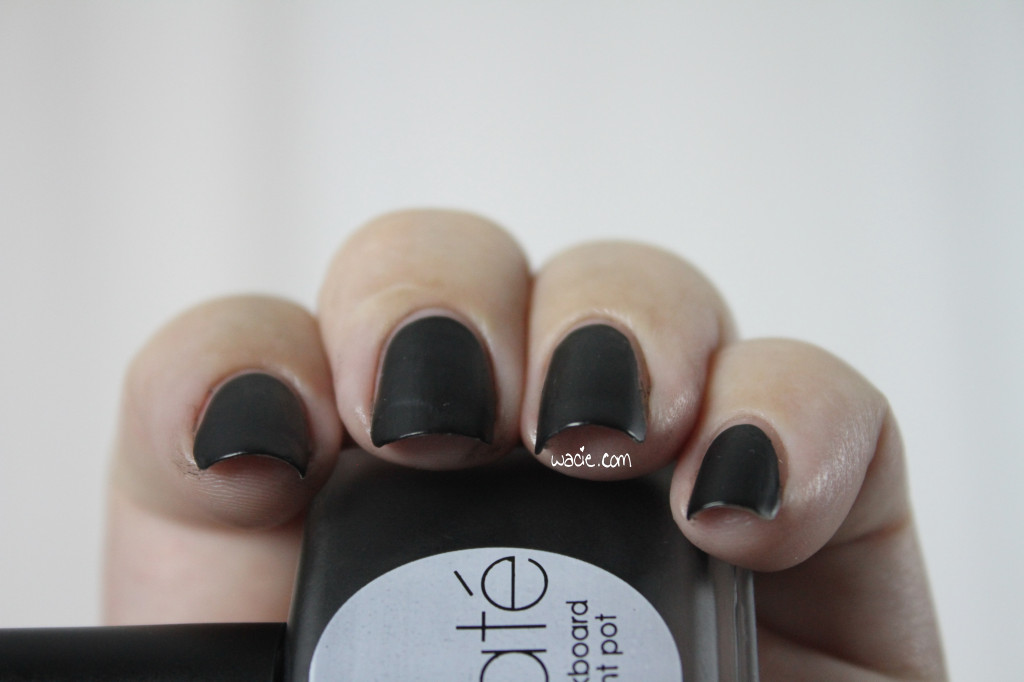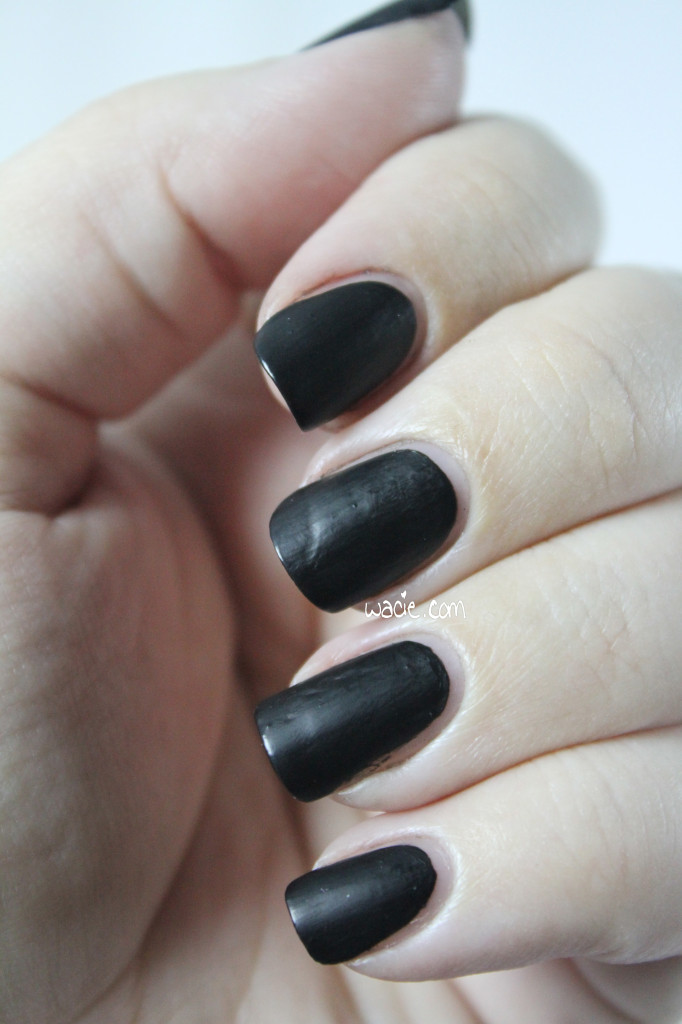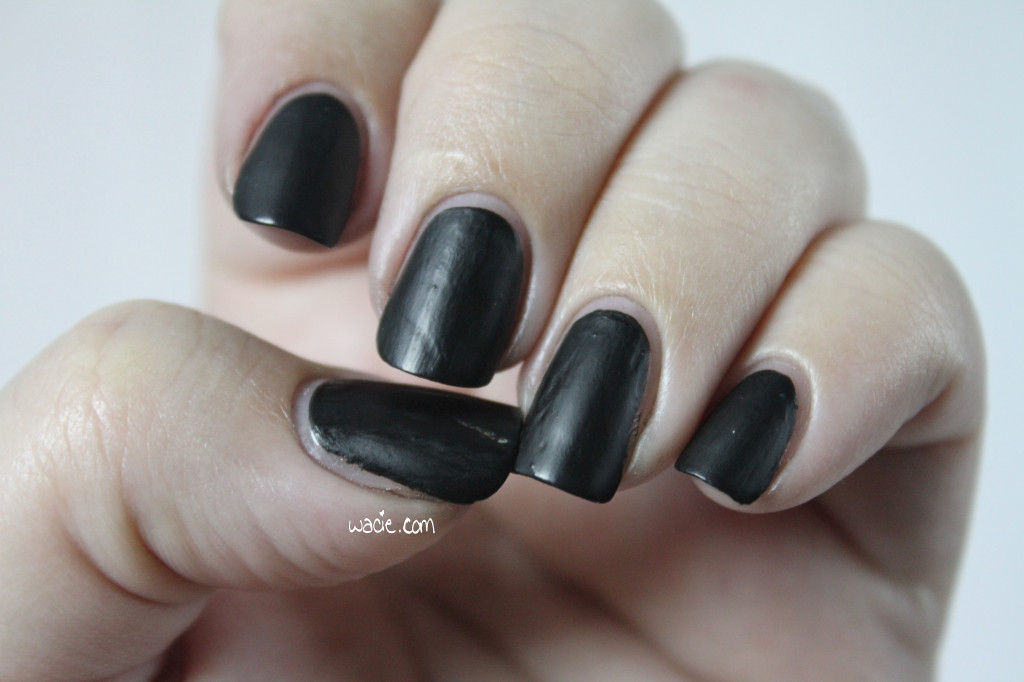 The Chalkboard Manicure set also come with four chalk pens for nail art, so I got them out and doodled out a rough vintage roses design. Really rough.