Happy Saturday! My swatch today is of a super-small-batch gift-with-purchase from a Blue-Eyed Girl Lacquer holiday sale. Only 15 bottles of this were made, and I have one! This is Siren's Quarter-Life Crisis; I'm wearing three coats with one coat of Seche Vite top coat.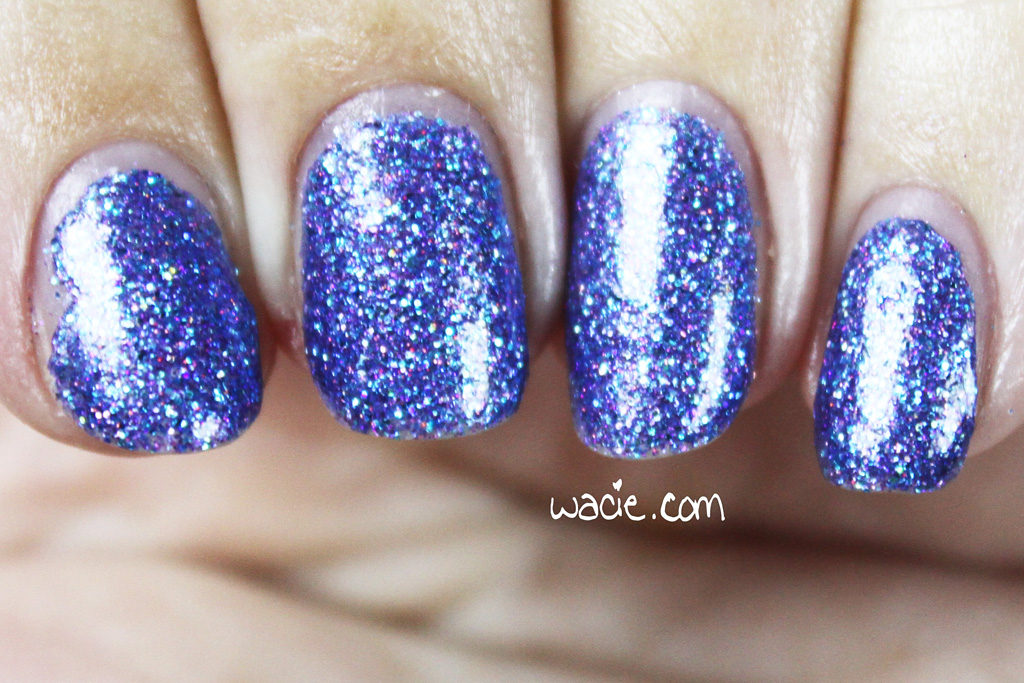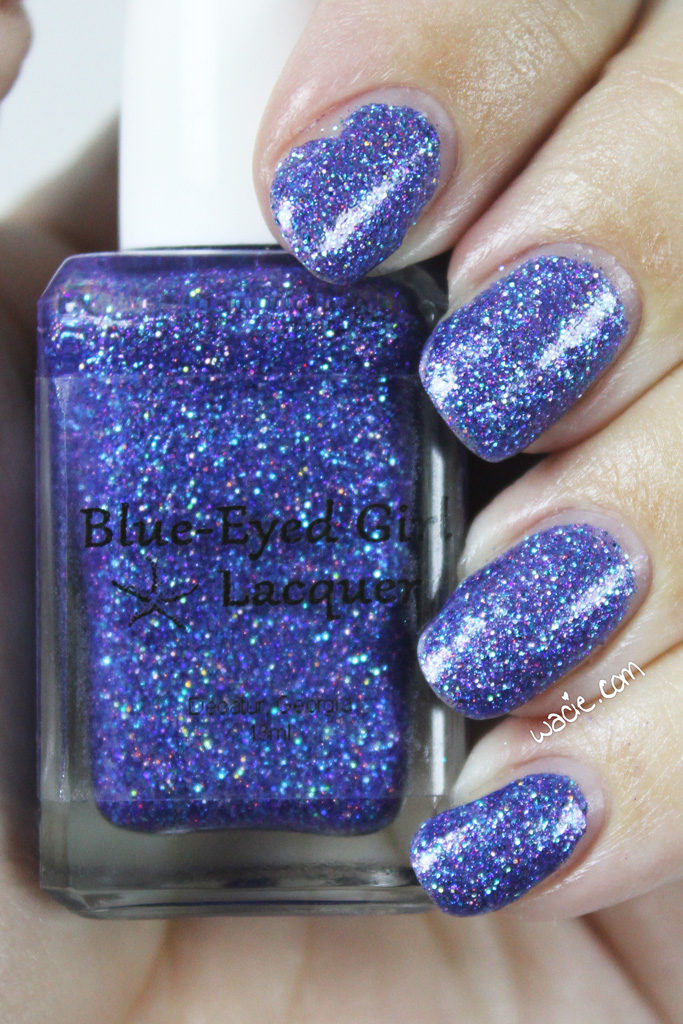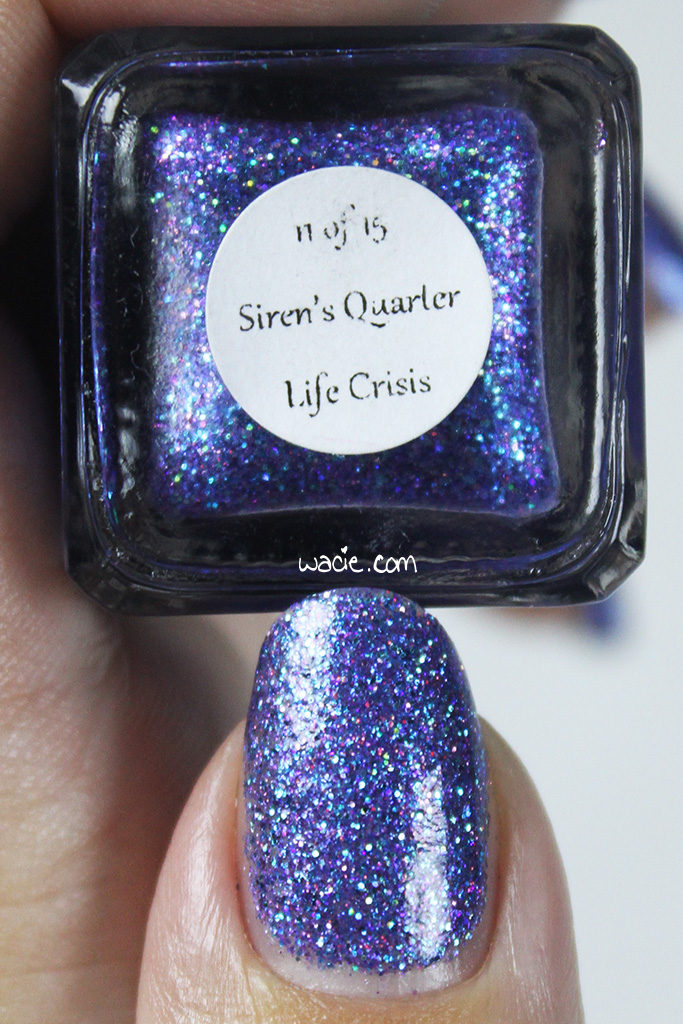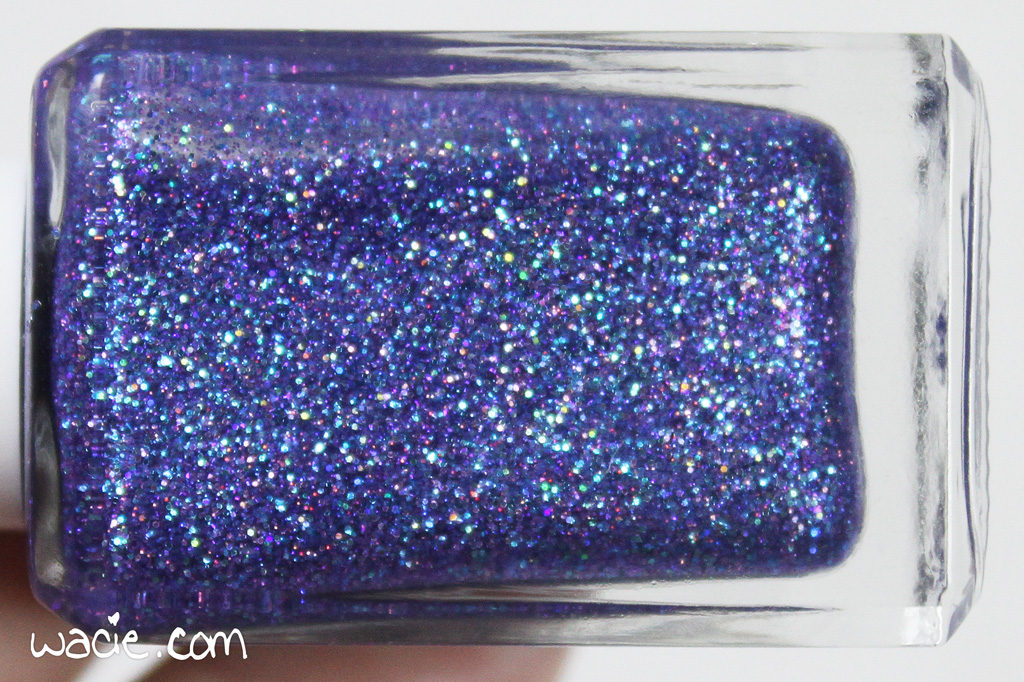 Siren's Quarter-Life Crisis is a clear-based microglitter polish with shades of periwinkle, lavender, and teal holographic glitters. Application was good; the first coat has just a smattering of glitter, but coverage builds with additional coats. The polish has a lot of glitter in it, but doesn't affect product consistency; it's still very easy to apply. It dries quickly and with a slightly-textured glitter finish; I used top coat for smoothness and shine.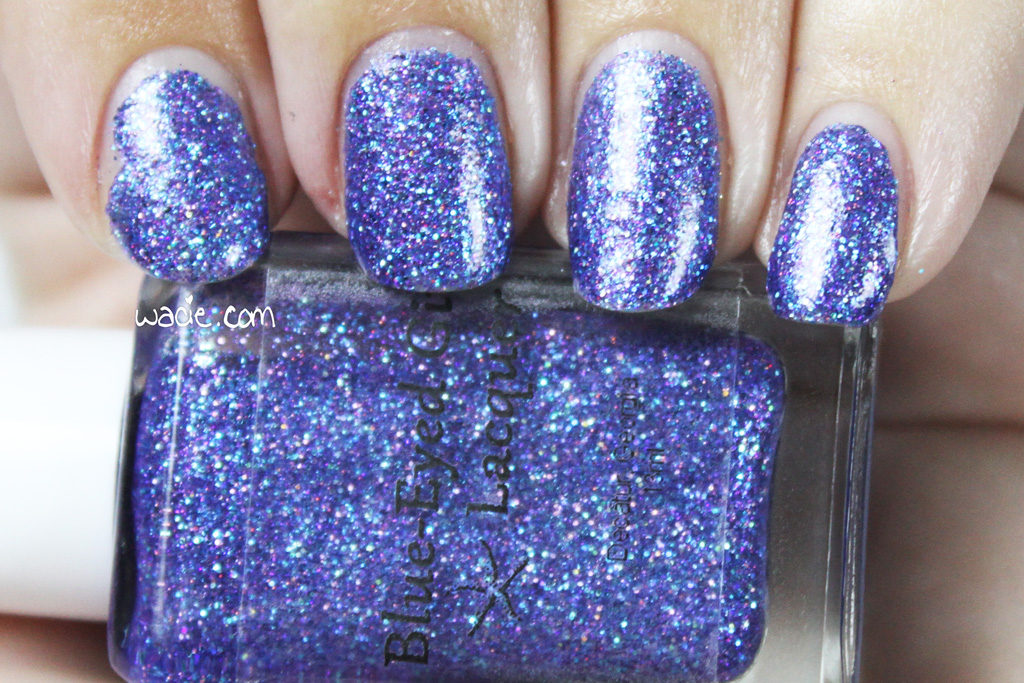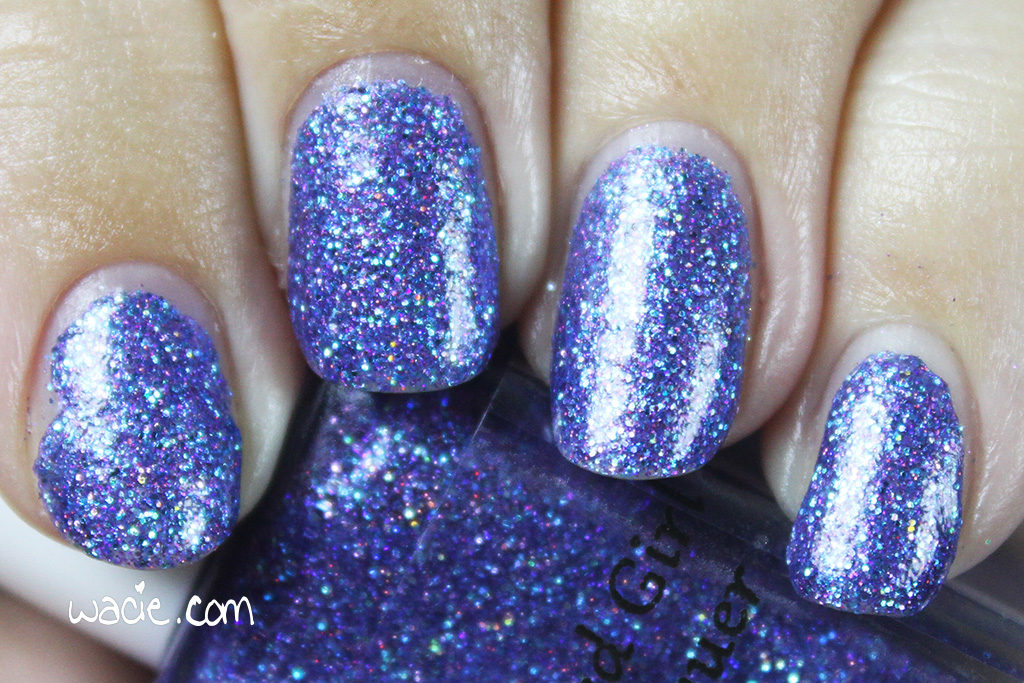 I feel really fortunate to have this polish. These small-release BEGL polishes go fast, and this one is from 2014, before they got really popular. Look at the label, I have #11 out of 15; I nearly missed it! These are my favorite polishes to own: the ones that would be highly sought-after if more people knew they existed.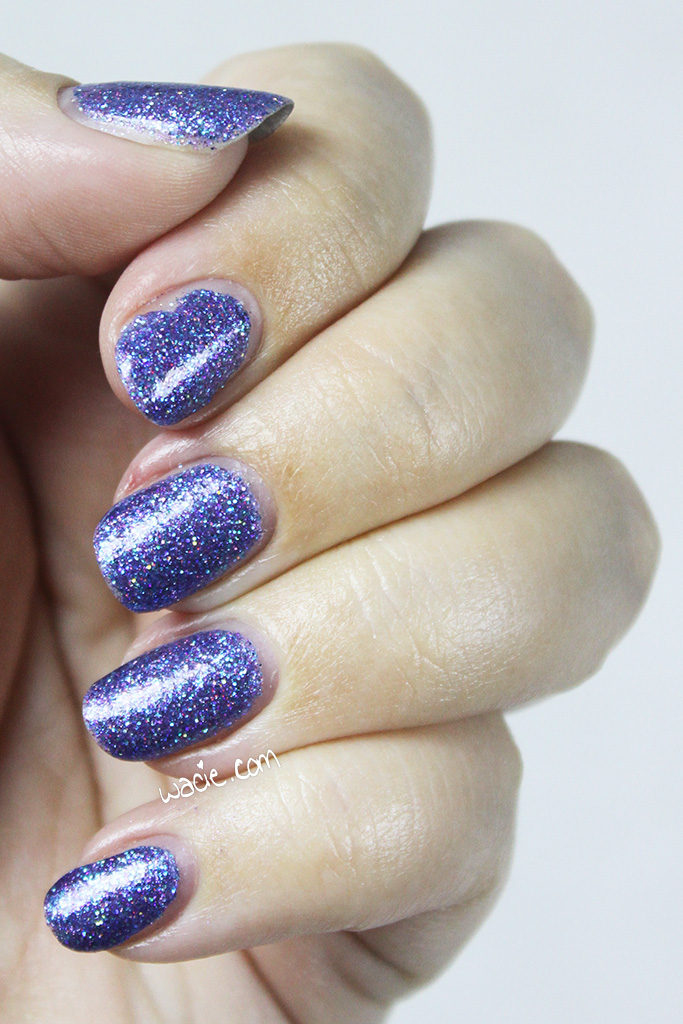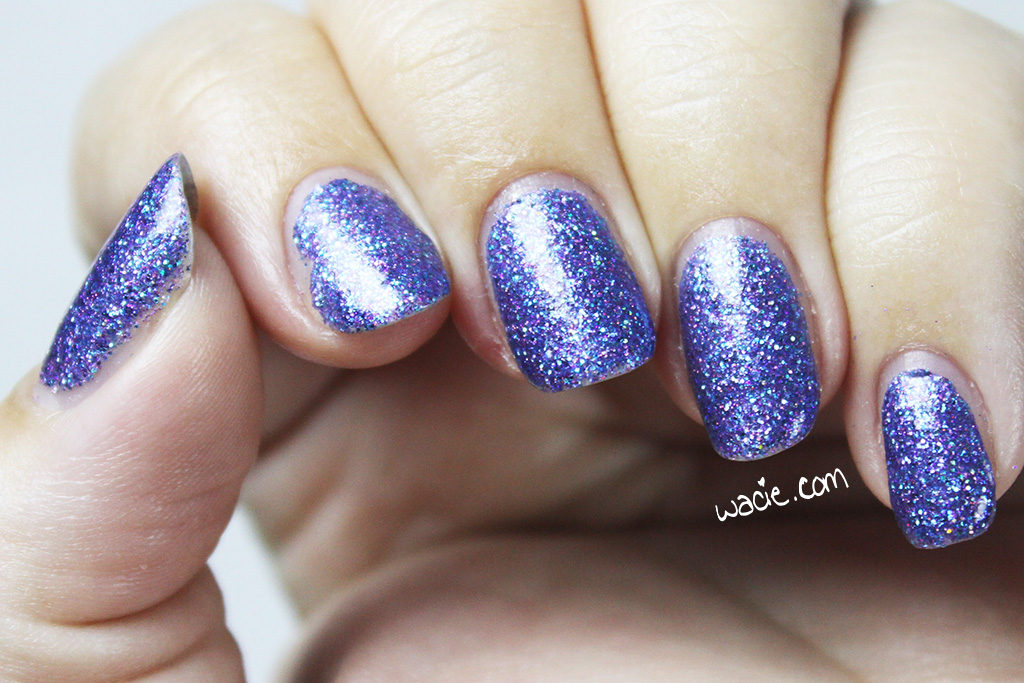 This glitter takes off in the sunlight. It got a little washed out, but the shine and sparkle is legendary. There's a red shimmer that's not as apparent indoors. There's so much going on! I love BEGL microglitters, always and forever.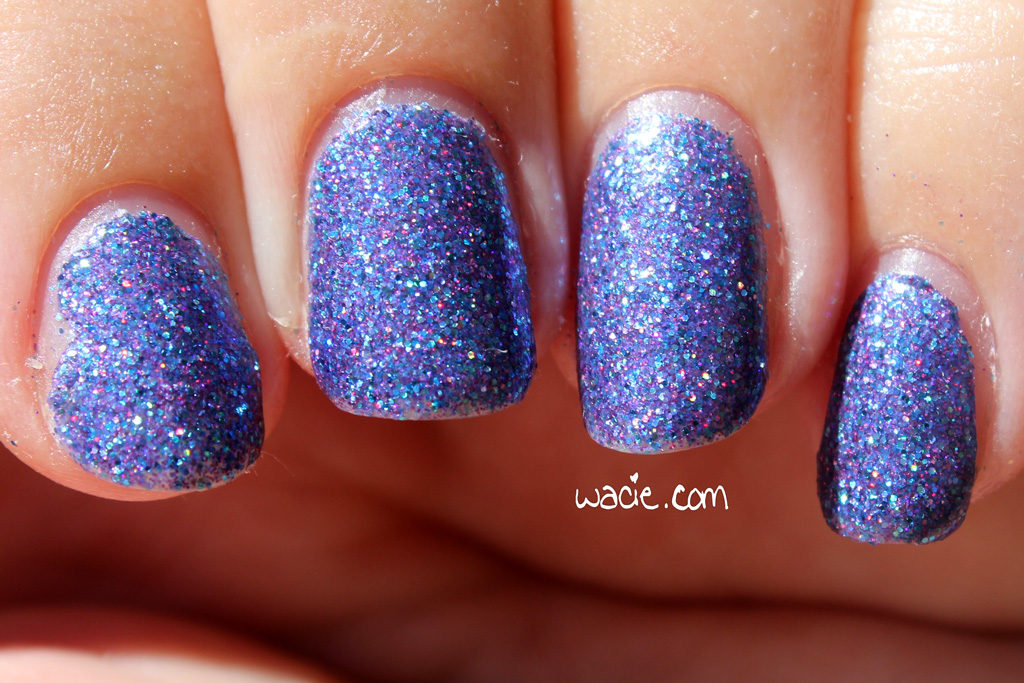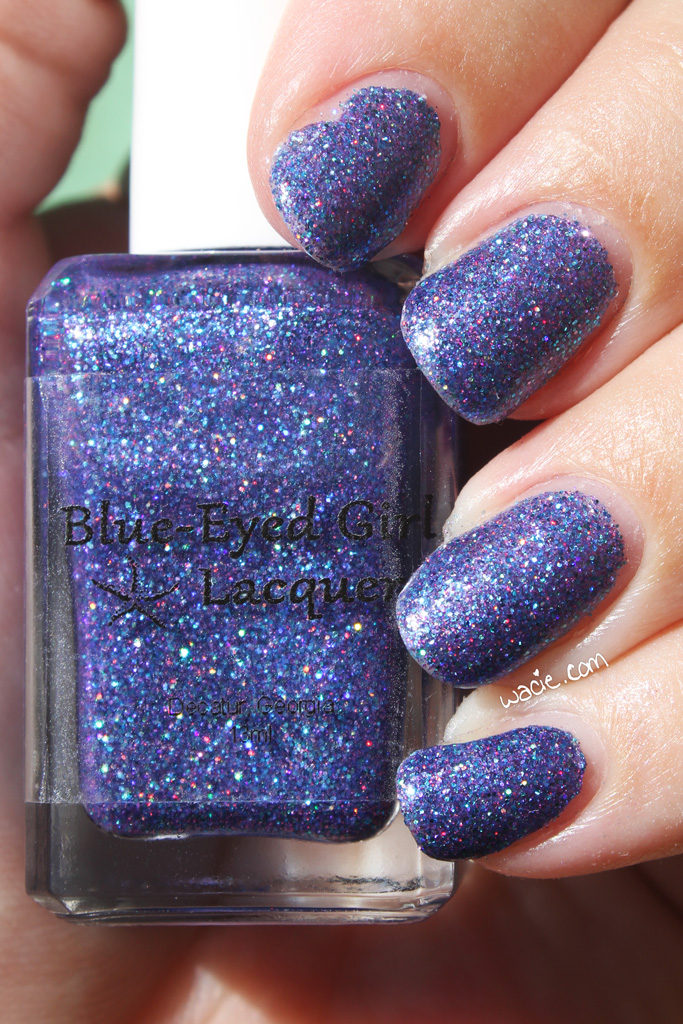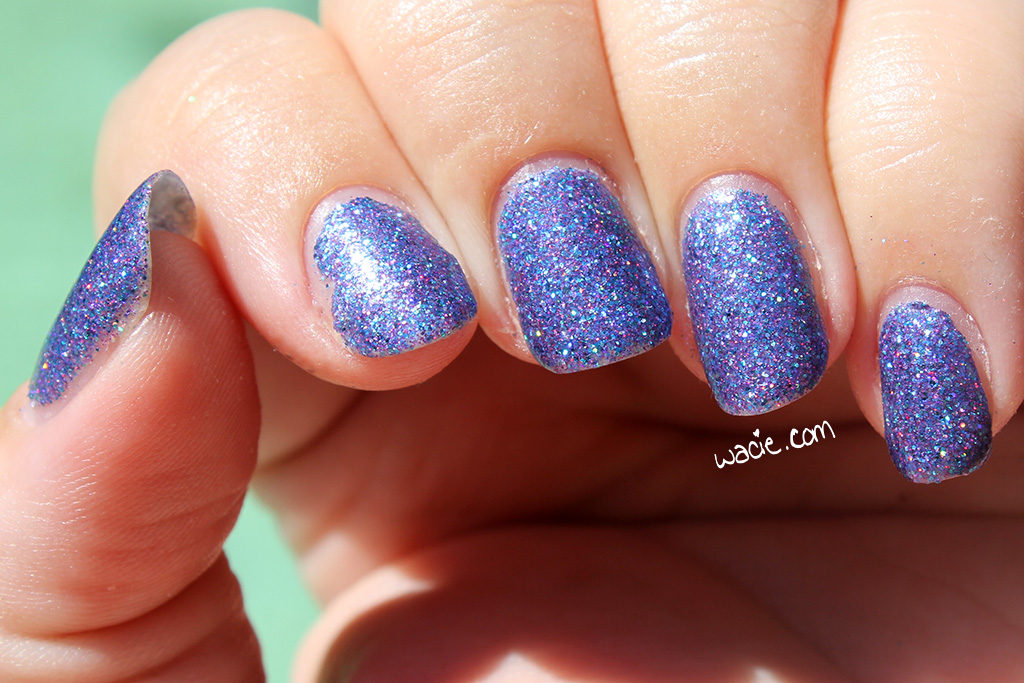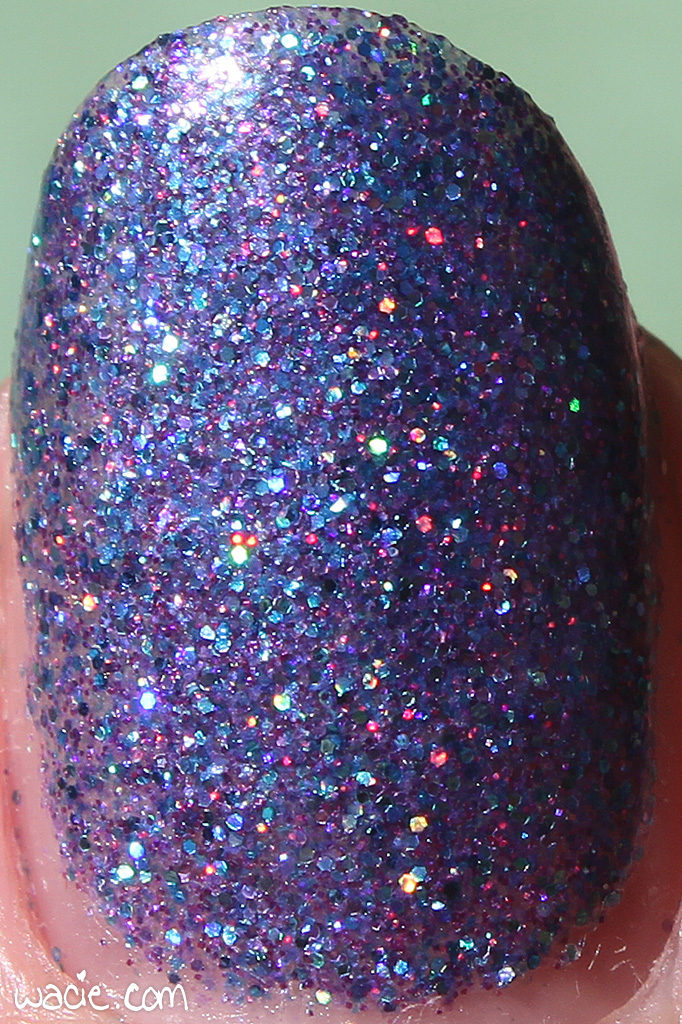 Siren's Quarter-Life Crisis is no longer available; other Blue-Eyed Girl Lacquers are sold in their online shop.
This polish was a gift with purchase. It was not sent for review.