Happy Monday! Manicure Monday is here! I'm excited to be using a SpaRitual polish for the first time today, as well as a Lynnderella polish that's been calling my name for a while now. For this look, I used three coats of SpaRitual's Intuition and one brushed coat of Lynnderella's Moonstone Magic.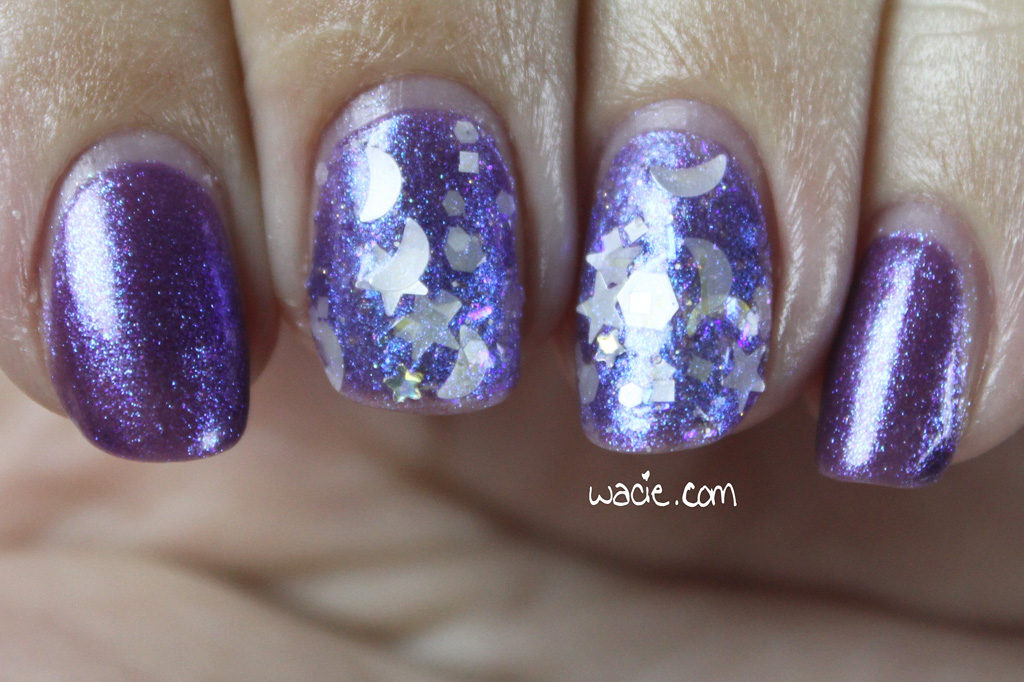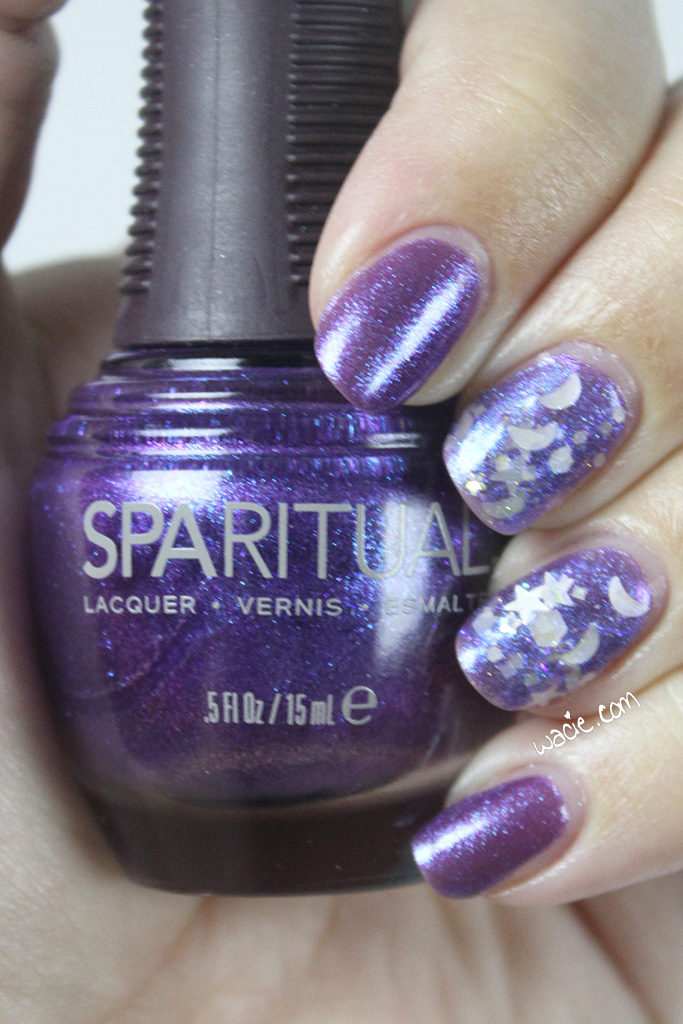 I have to admit, I don't really know anything about SpaRitual. I've seen a few polishes around in communities, so I knew about the brand, but I'd never seen it in stores until I found some in a TJ Maxx in upstate New York. I got a set with two bottles and a clutch for like ten dollars. I had to buy it! I hate to say it, but I expected a little more from the formula; the first coat of Intuition was worringly thin, and while coverage improved dramatically with extra coats, it's still not fully opaque. The shifting shimmer is nice at least. It's still a pretty polish.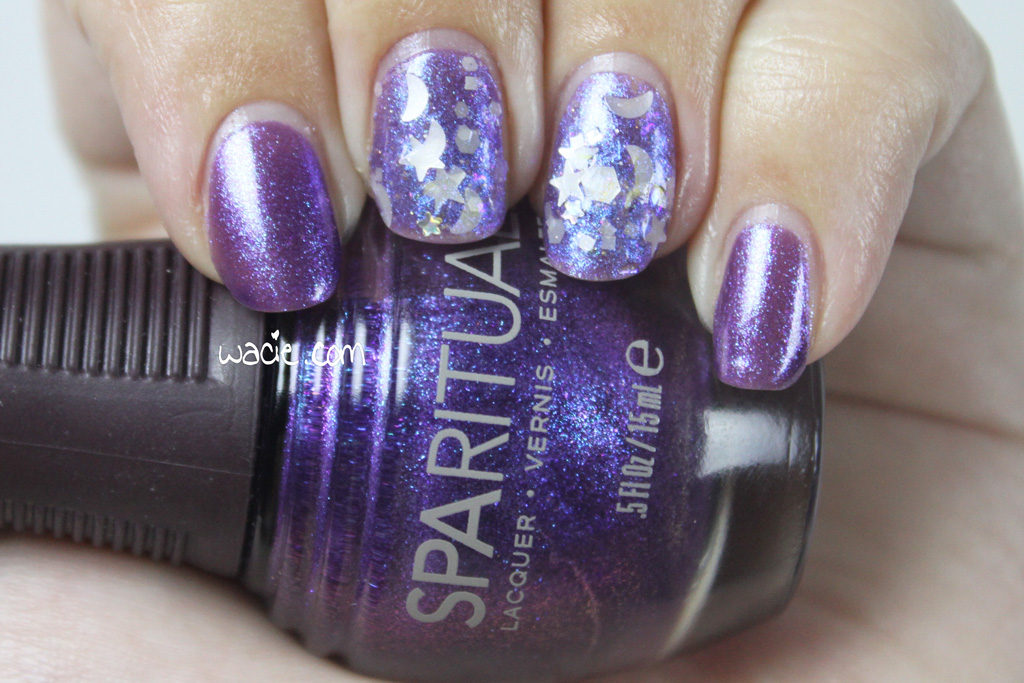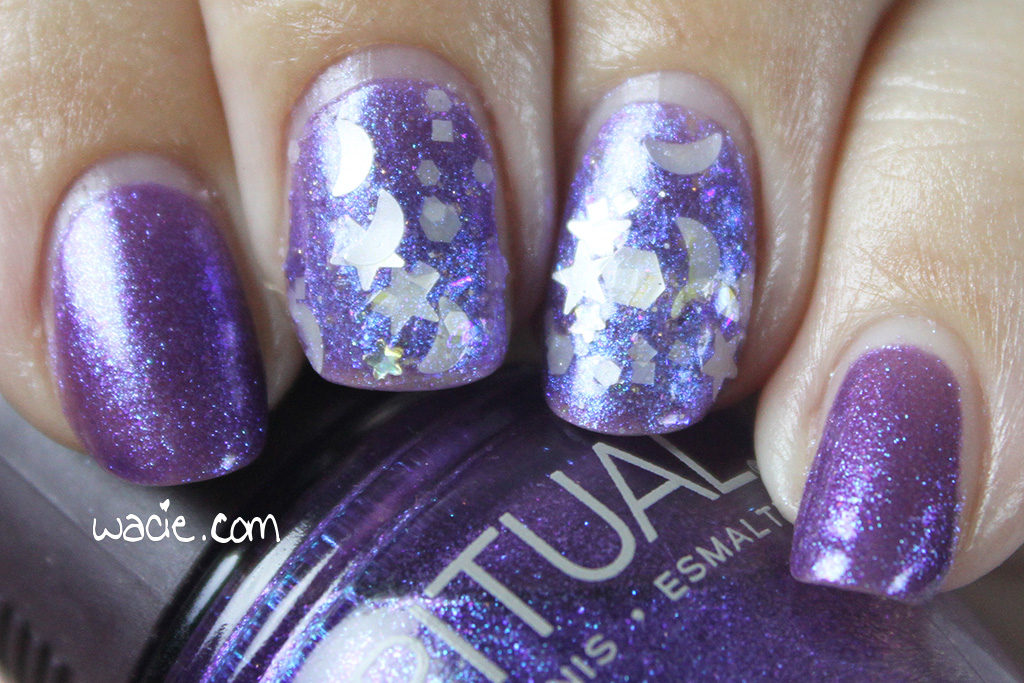 I went through a phase where I was all about the white glitters in shimmery bases. I'm still not over it. I think half of my Lynderella collection is white glitters. They're just so pretty! I have so many and yet none of them are the same, they all have some unique must-have quality. I chose Moonstone Magic for this look for its shifting base; it's not quite the same shimmer as the one in Intuition, but I think they work together. It's a little milky-looking over the purple, but it's still dreamy and iridescent. Truth be told, though, I almost reached for Beautiful Dreams again. It was a hard choice!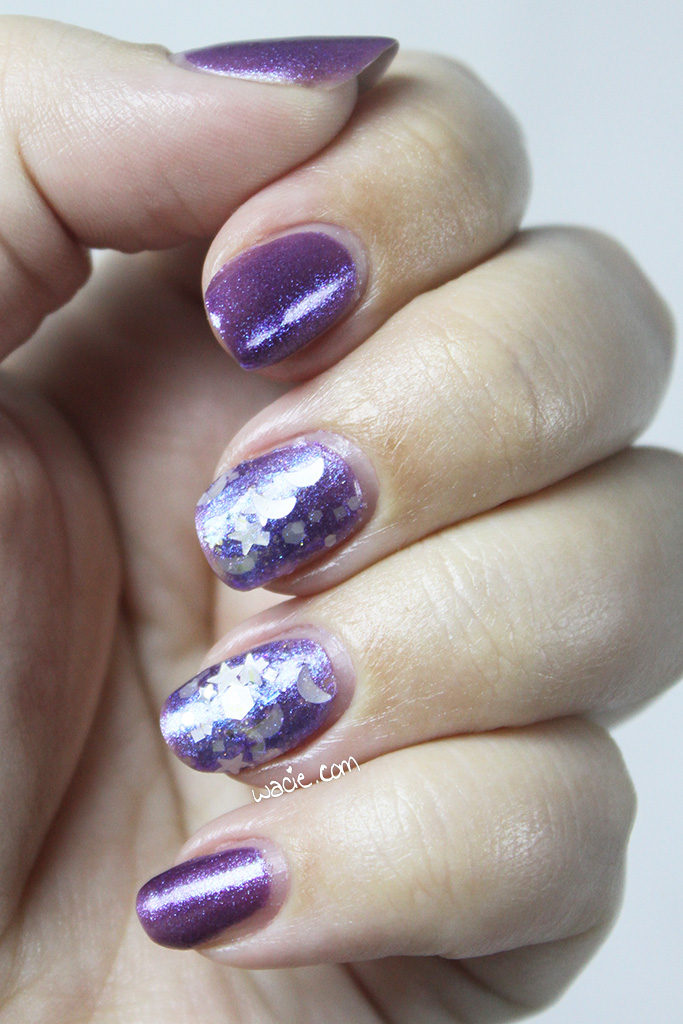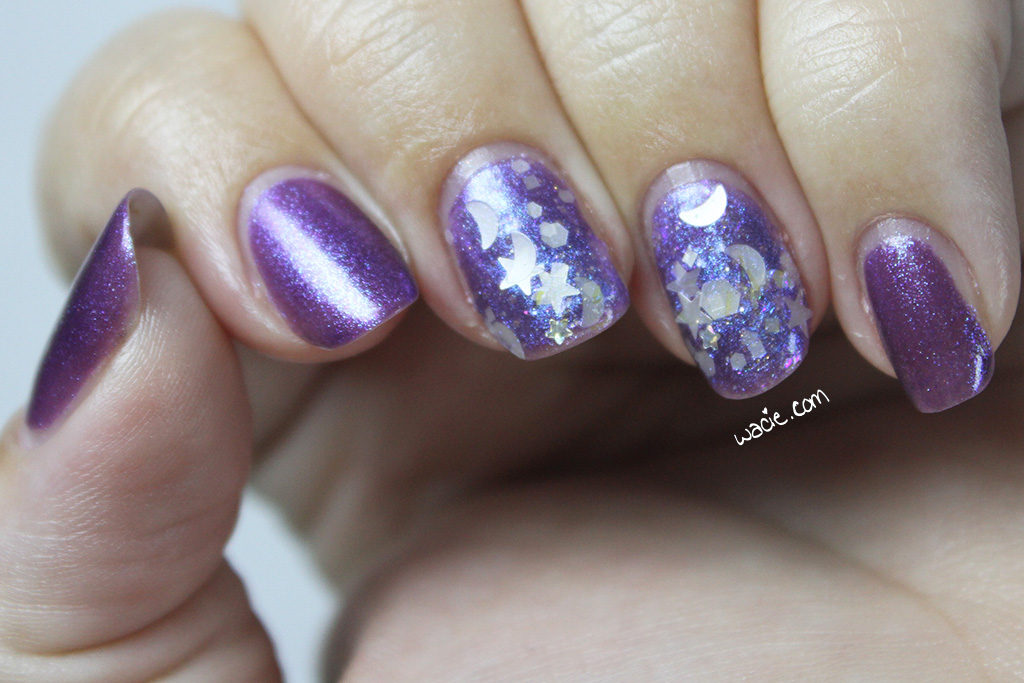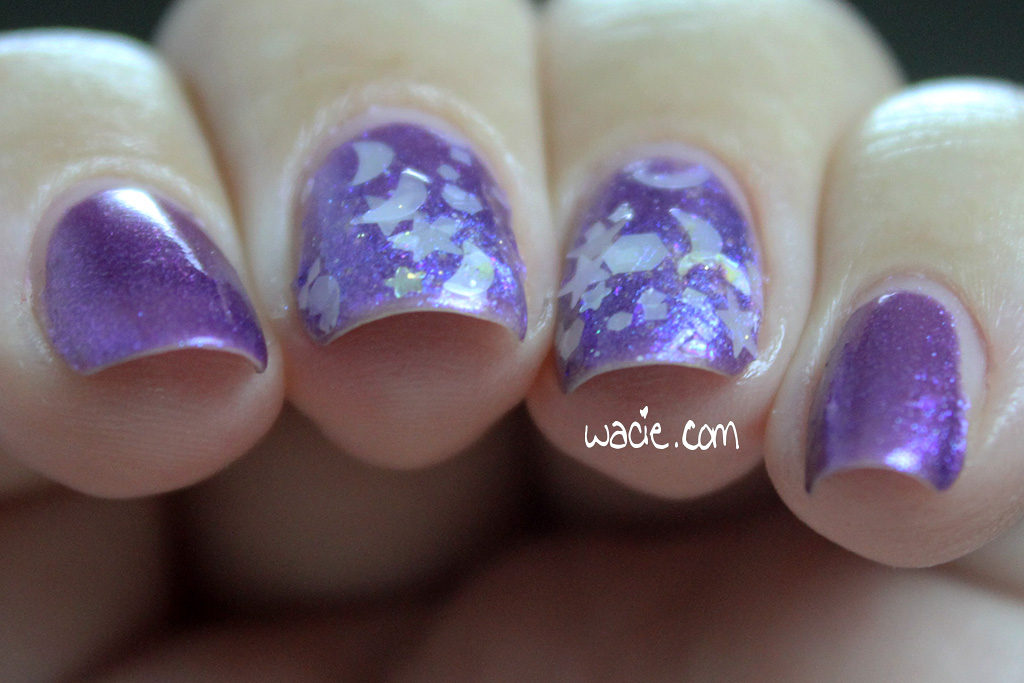 The following photos were taken in direct sunlight. In harsh light like this, you can see how thin Intuition still looks after three coats. It's pretty disappointing. The tiny silver stars in Moonstone Magic kill me.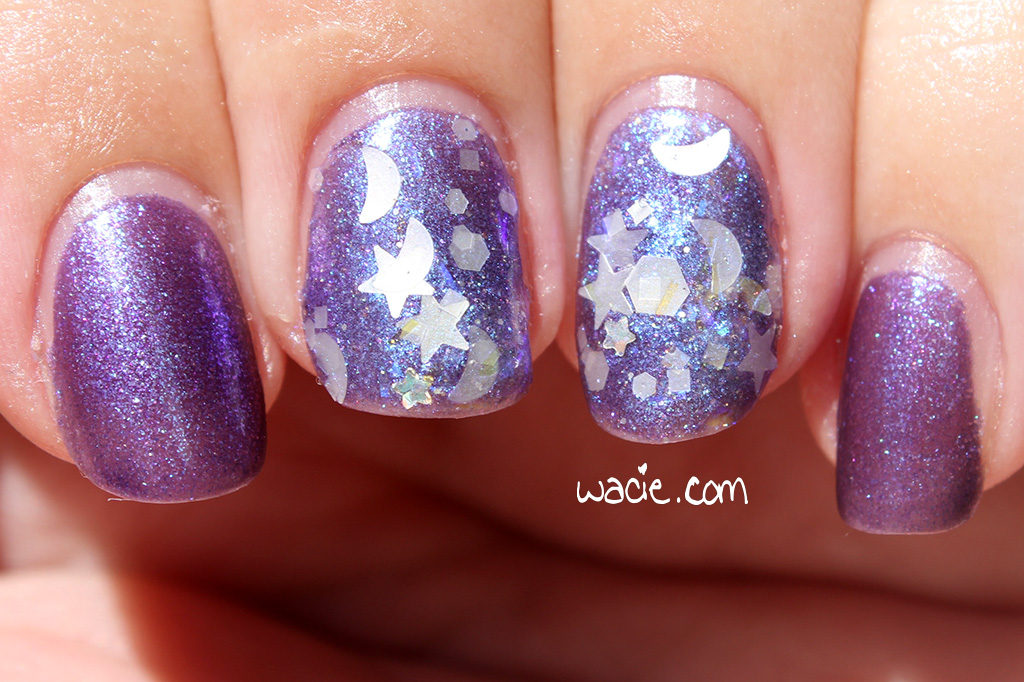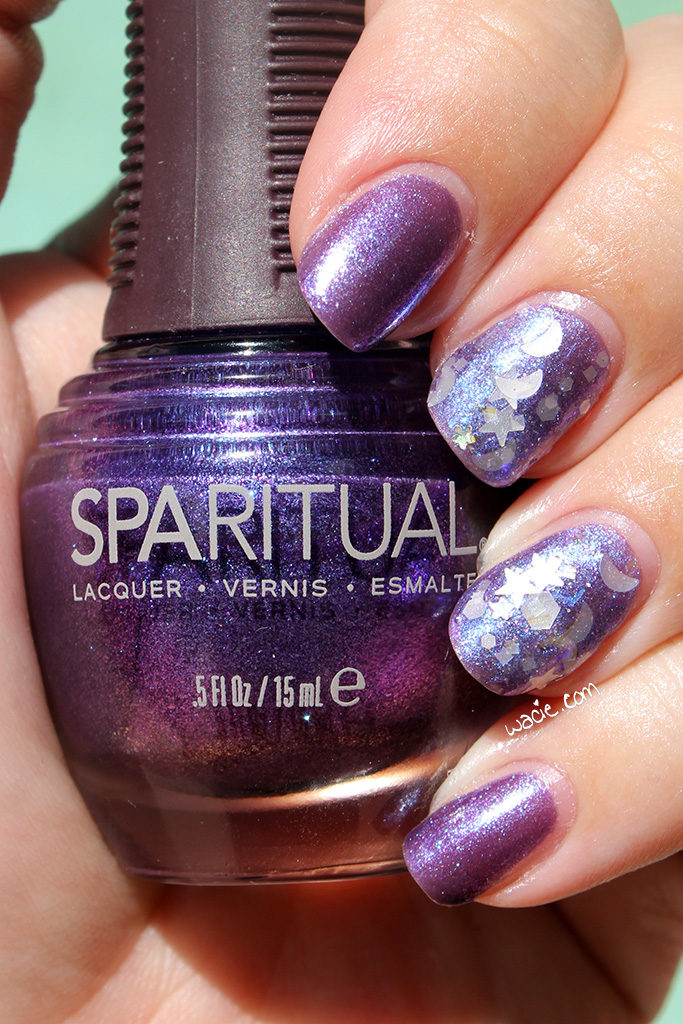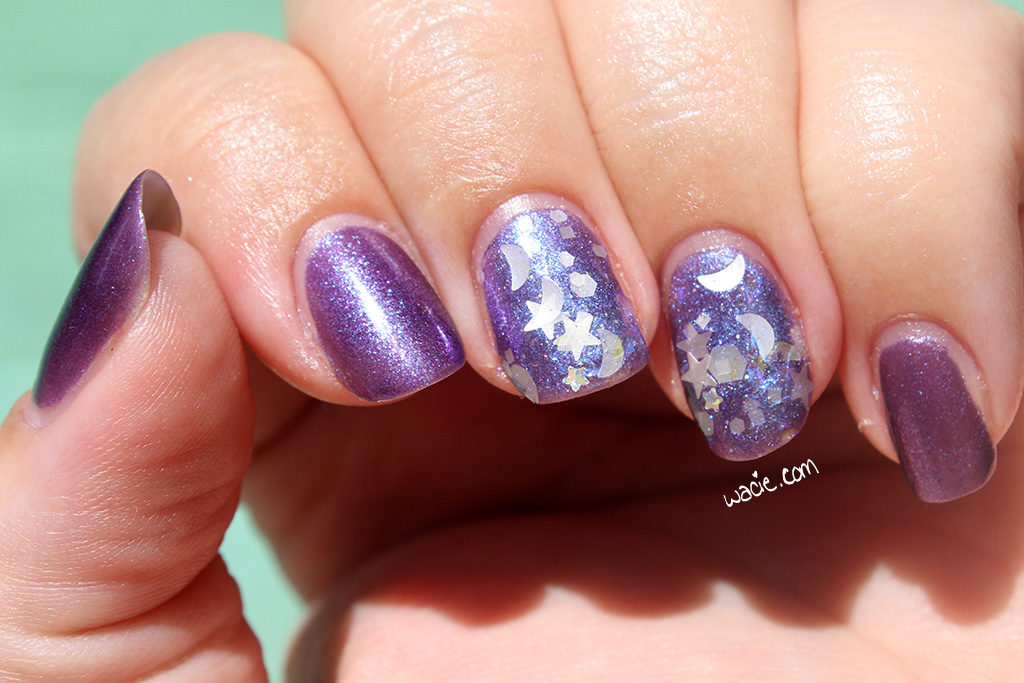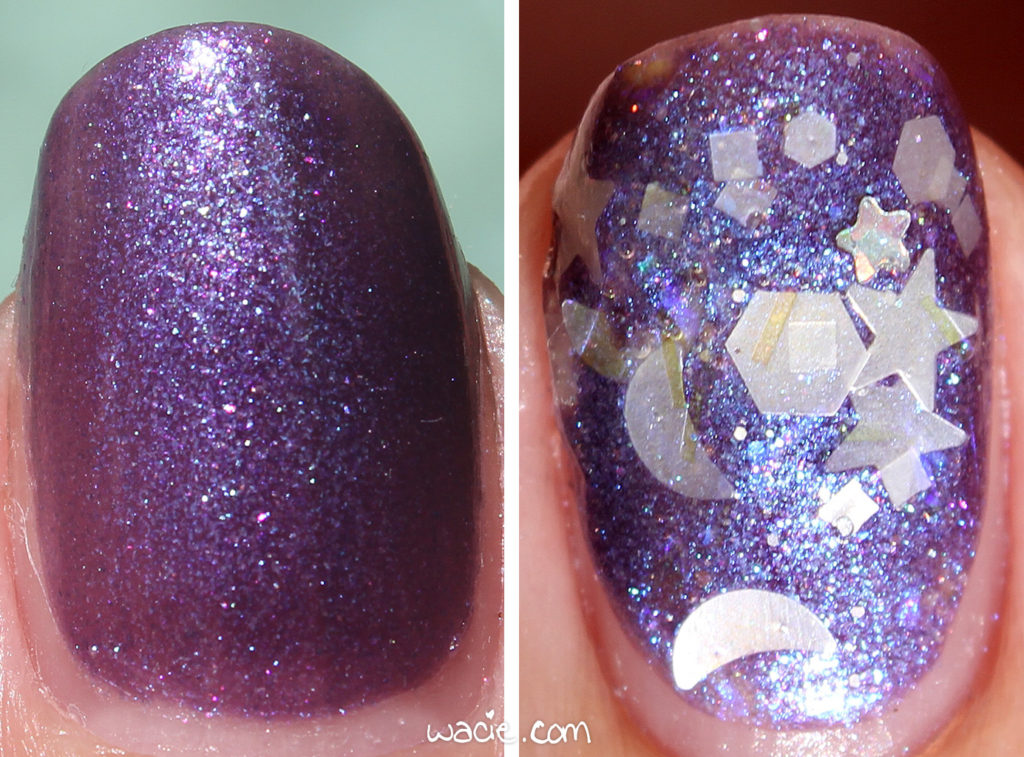 Intuition isn't in stock on the SpaRitual website; other polishes are available there. Moonstone Magic might be discontinued by Lynnderella; other Lynnderellas are available on their new site and on eBay.
I bought these polishes myself.