It's another Swatch Sunday! I get to show you a thermal this week and I'm super excited. Pretty Chameleon from Pretty & Polished has been on the blog before, but never on its own. I'm wearing three coats of Pretty Chameleon with one coat of Seche Vite top coat.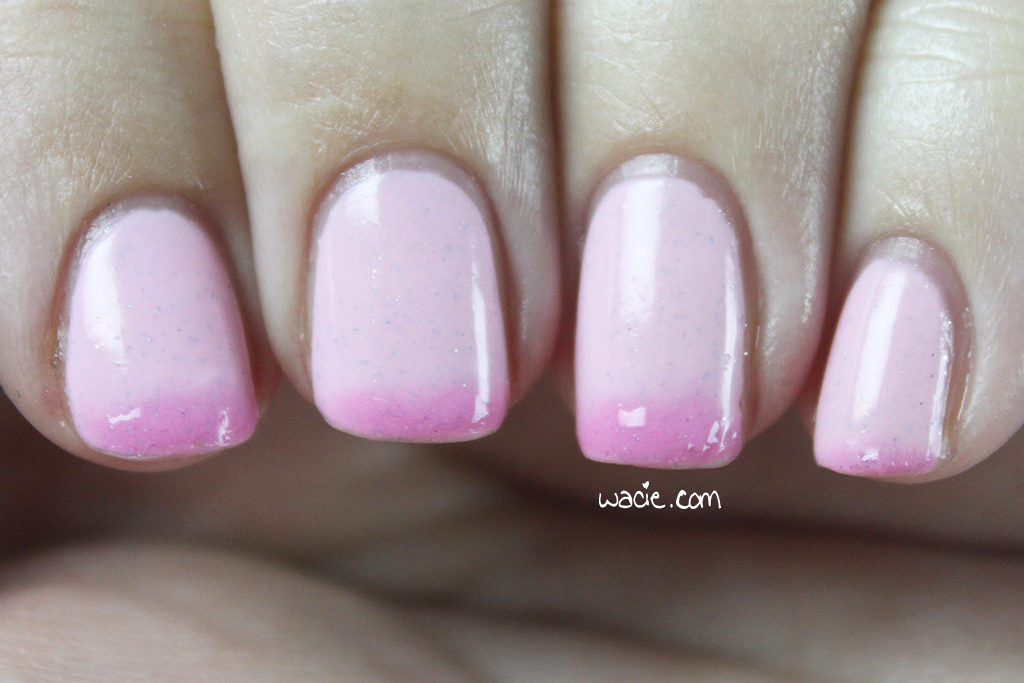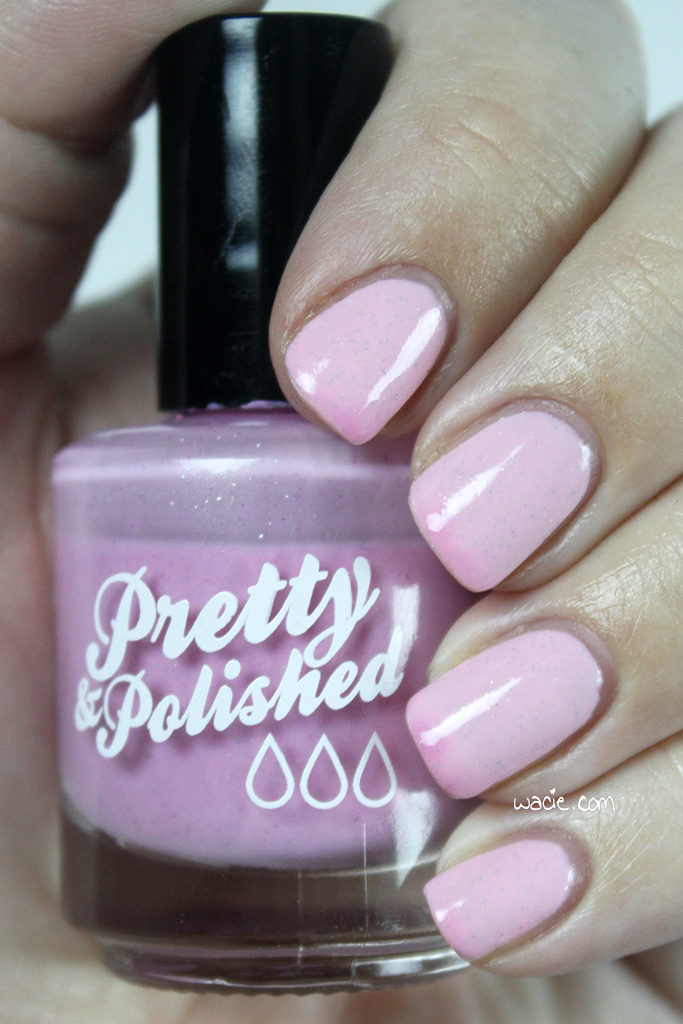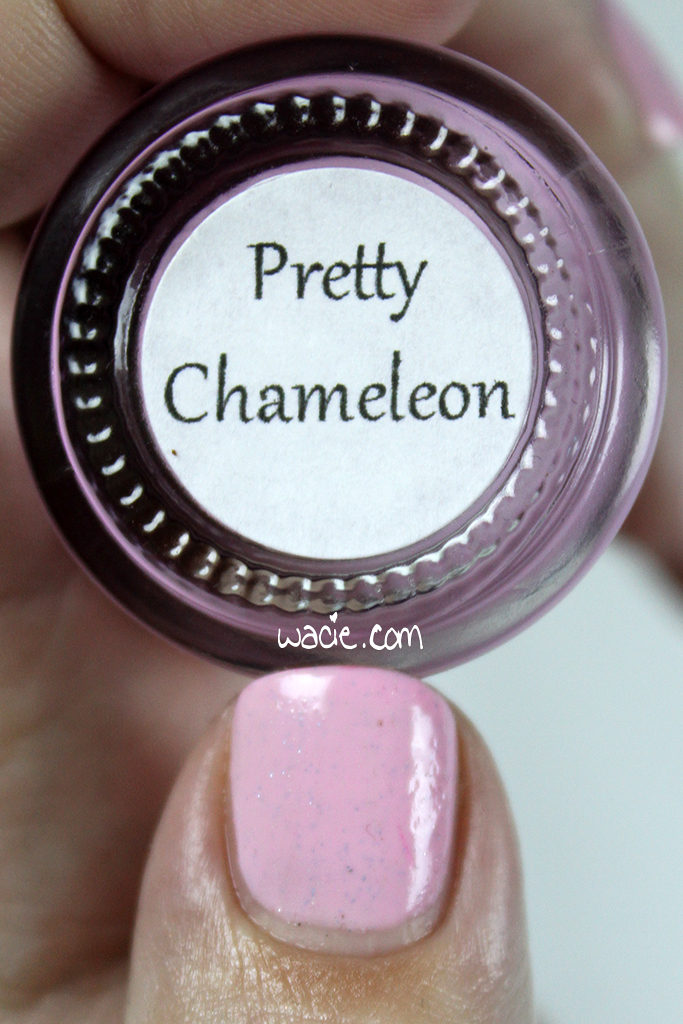 Pretty Chameleon is a pink thermal polish with fine pink and blue glitters. Application was good; the product formula was very easy to work with, and I achieved full opacity in two coats. The colors change with the temperature of the polish; the pink is deep when cold and pale when warm. The glitters, though sparse, get lost in the creme; most of it just looks like blue dots with very little sparkle. It dries quickly and with a satin finish; I used top coat for extra shine.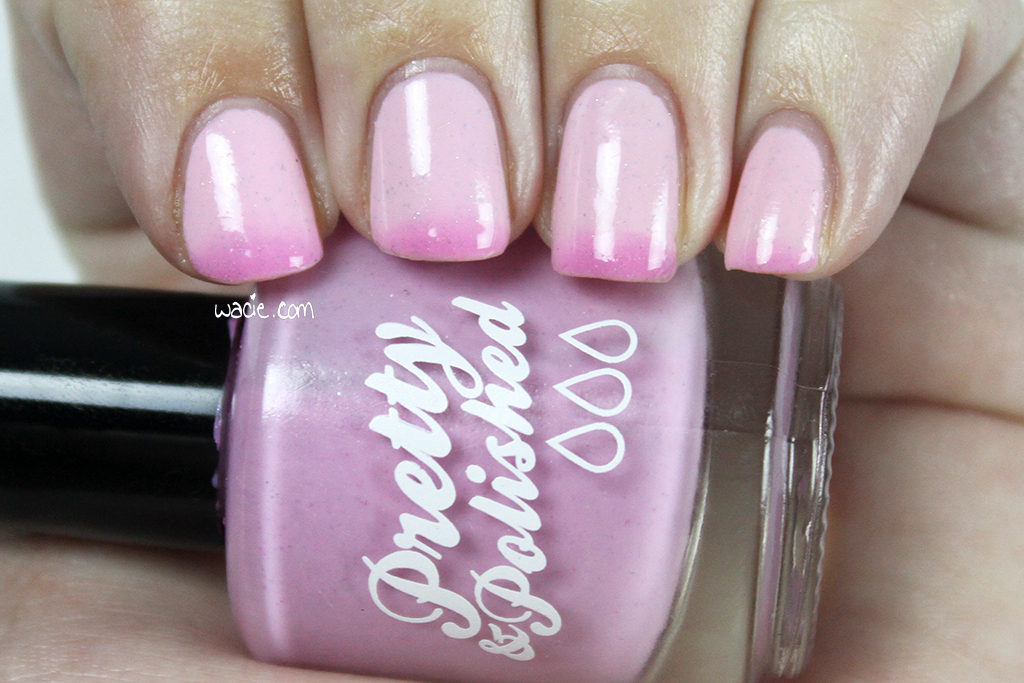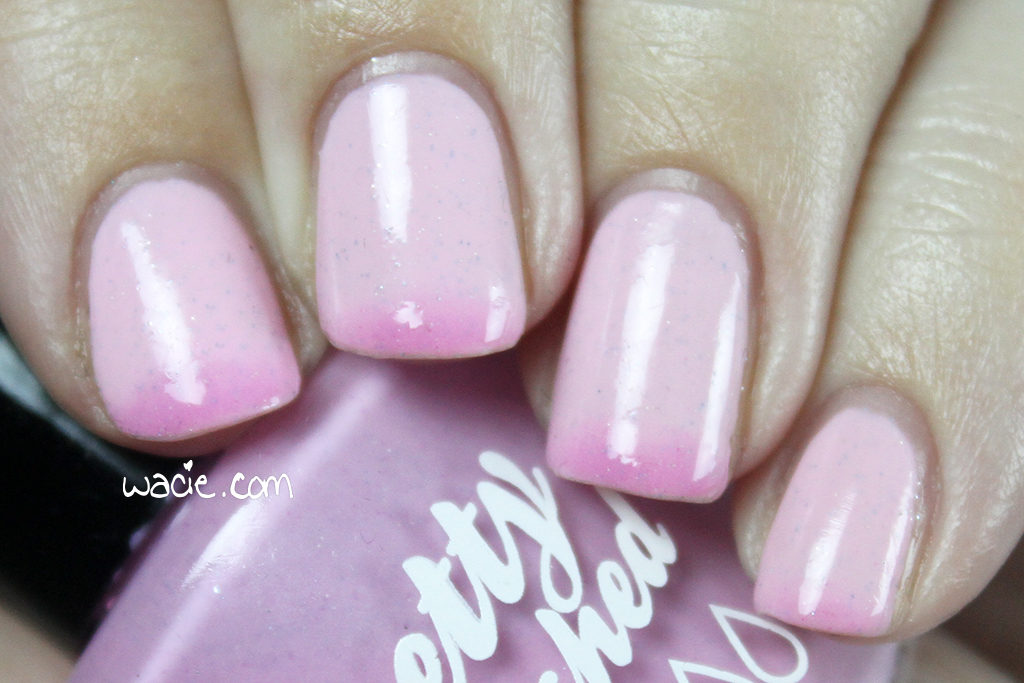 Pretty Chameleon is one of the first indie polishes I ever bought — the eleventh, to be exact, and my second thermal — and it's always been a polish I've loved. Thermals were new to me back then, and being pink made it all the better. I think the color difference was a big stronger when I first got it, but that tends to happen with thermals as they age. I'm surprised this one still changes at all, given it's three years old. Also, because it's hot in the house as well as outside, it was difficult to keep the cool effect long enough to get photos of it. As soon as I pulled it out of the ice water, it warmed right back up again.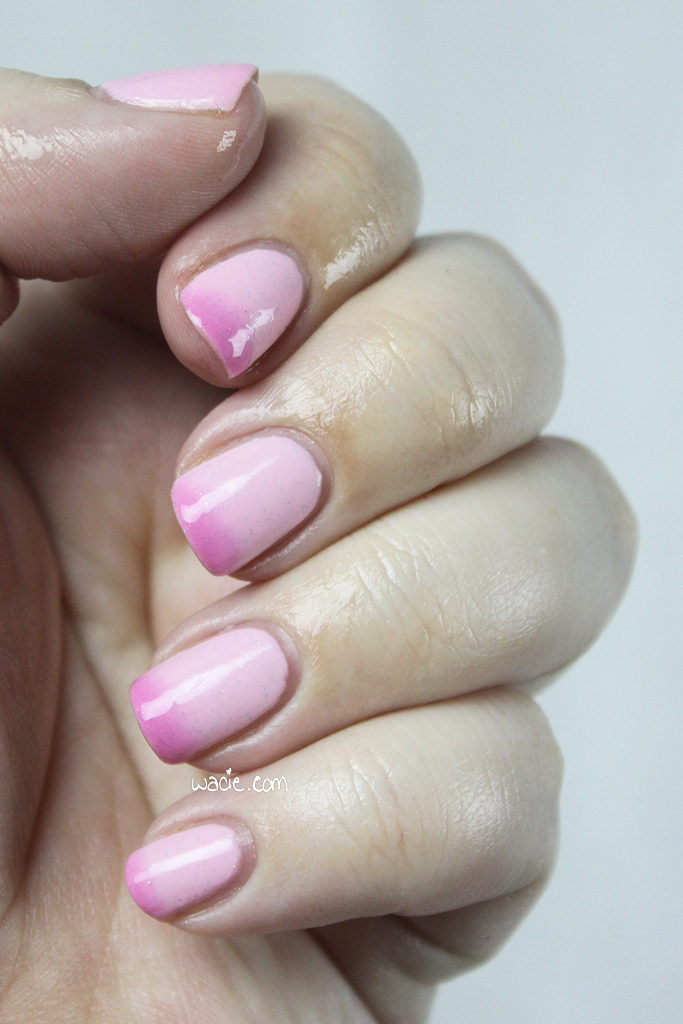 These photos were taken in direct sunlight outdoors. I used pool water to effect the temperature change. It heated back up almost immediately.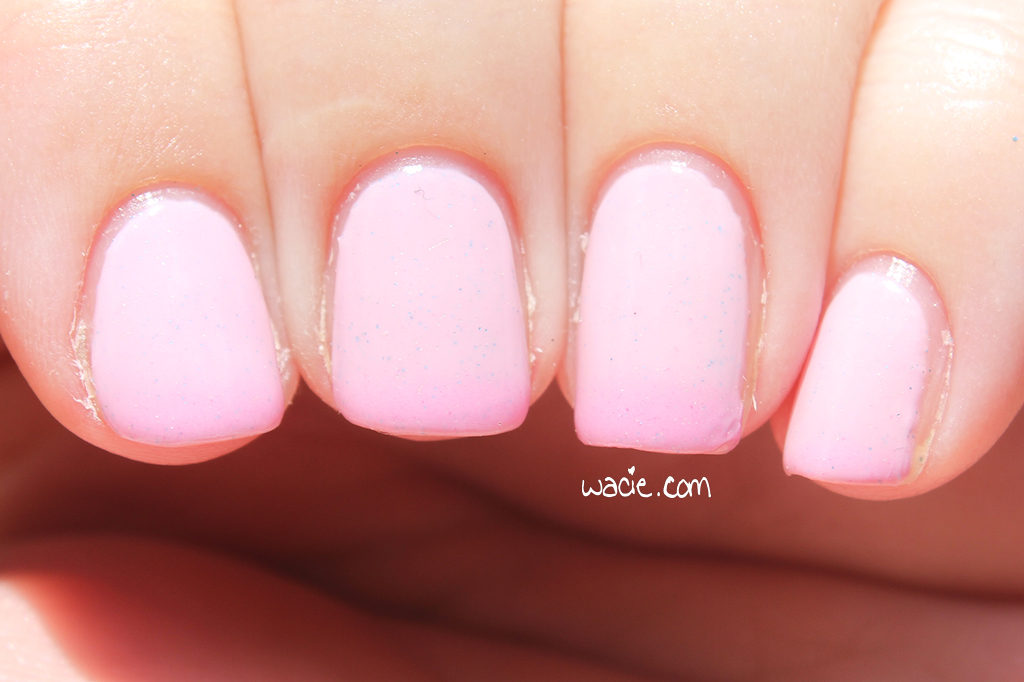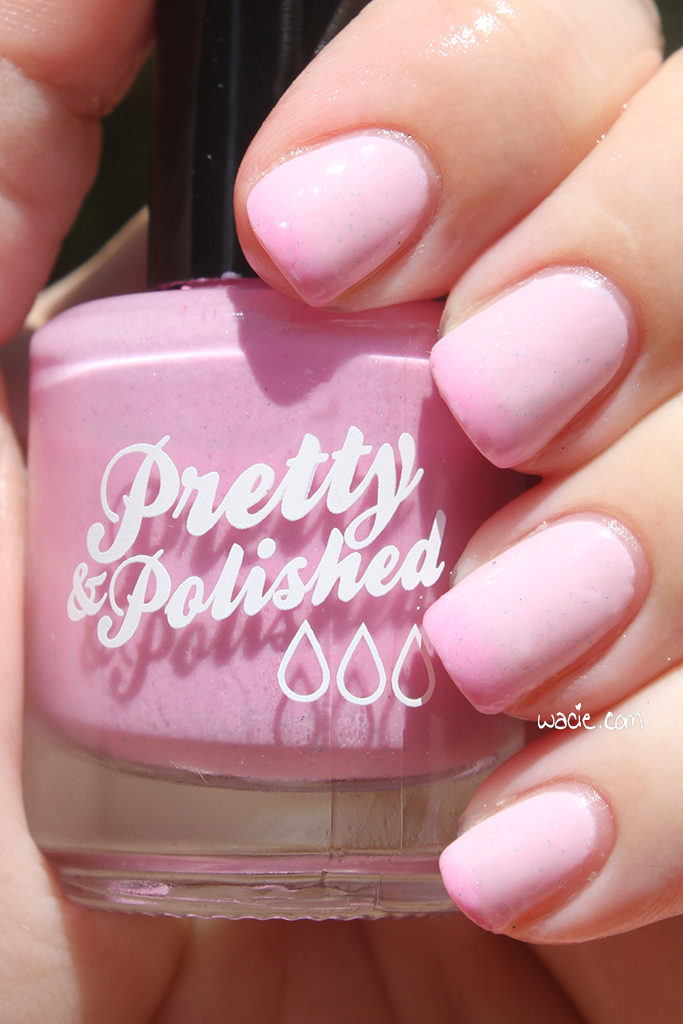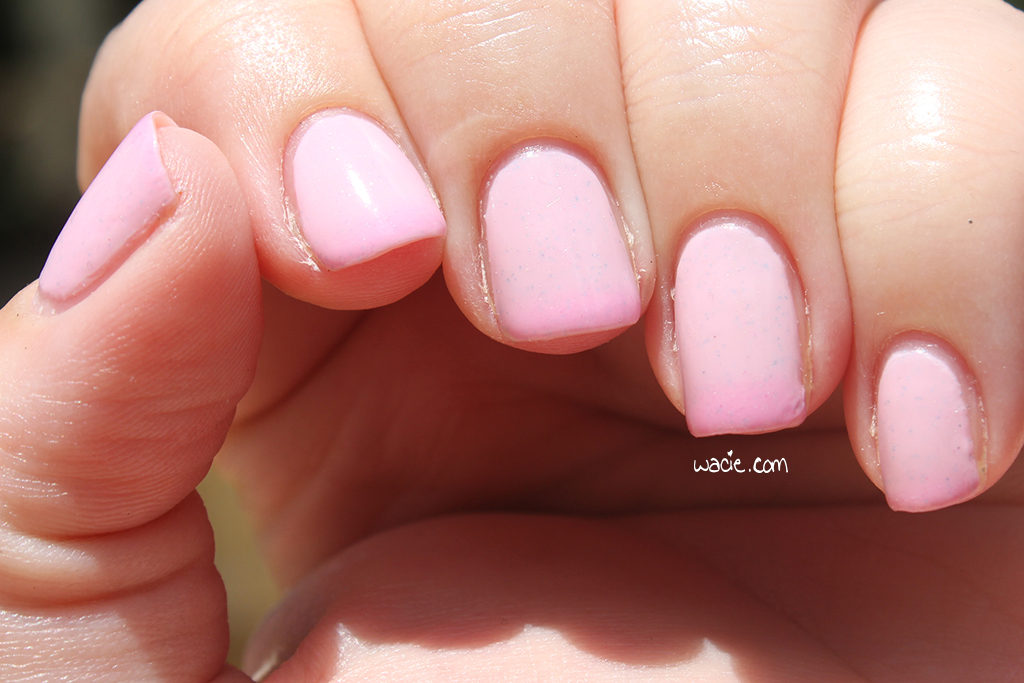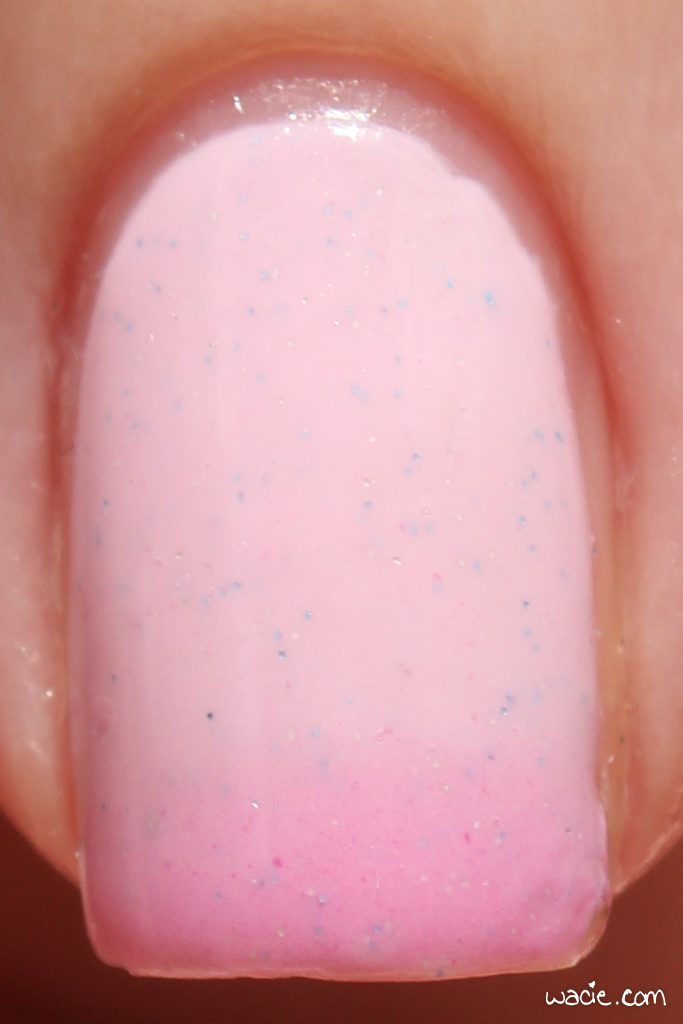 Pretty Chameleon is out of stock; check Pretty & Polished's website and etsy shop for other polishes.
I bought this polish myself.