This week's Wacie Wednesday is all about Wintergreen, a sheer white with a strong pearly green flash. I'm wearing three coats with one coat of Seche Vite.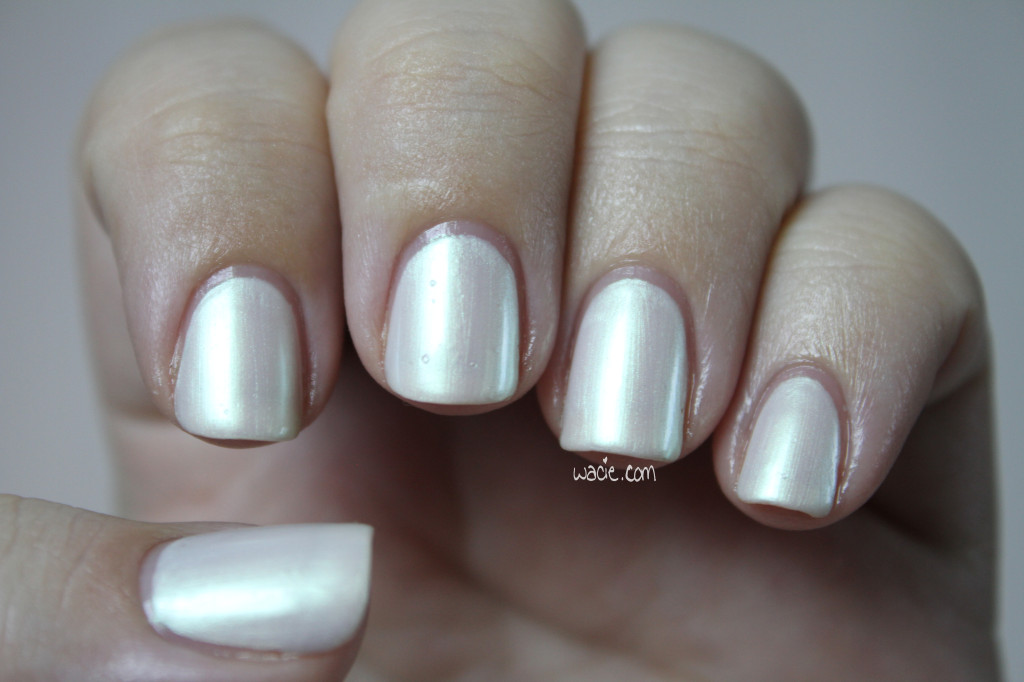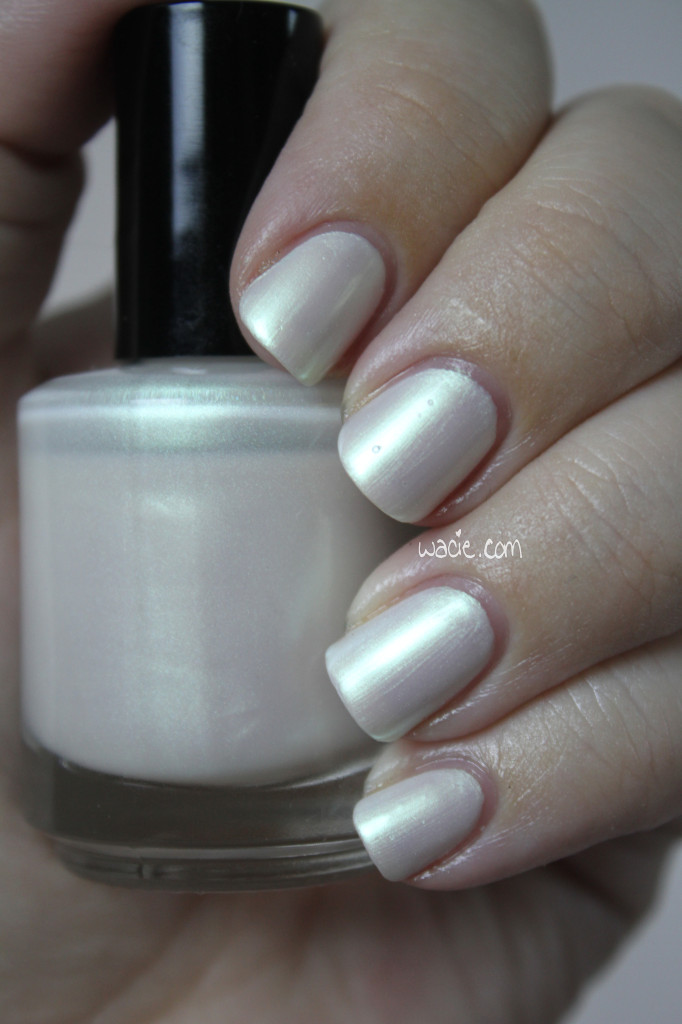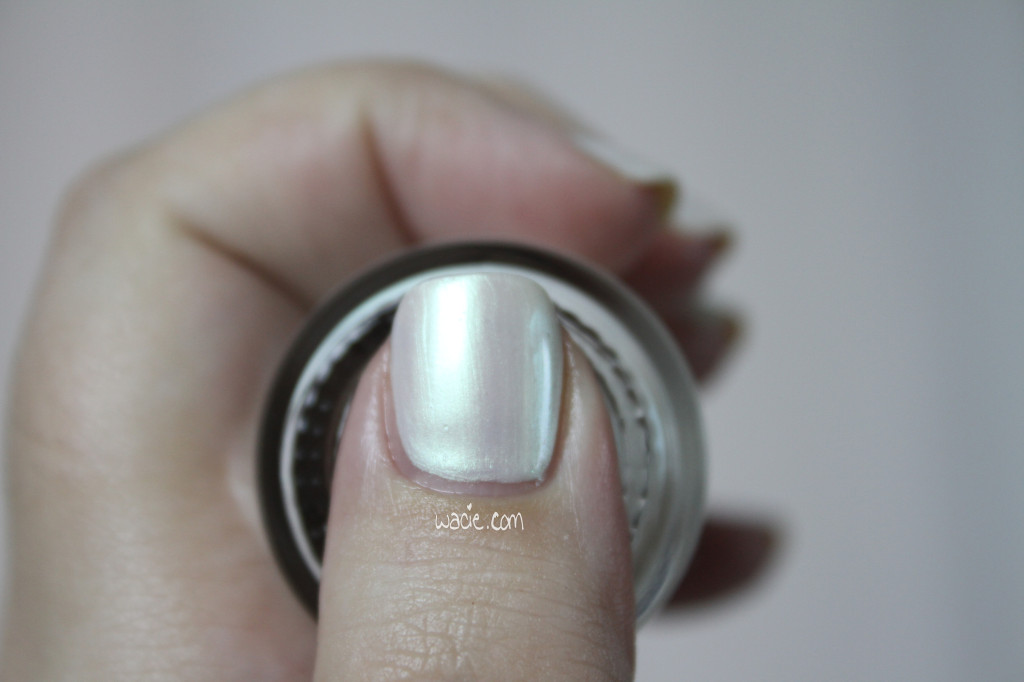 I kind of really love how this turned out. This is actually its second formulation; the first one was much more opaque, but thicker and more difficult to work with. I poured a lot of it out (like half) and replaced it with clear lacquer base, and now it's beautiful.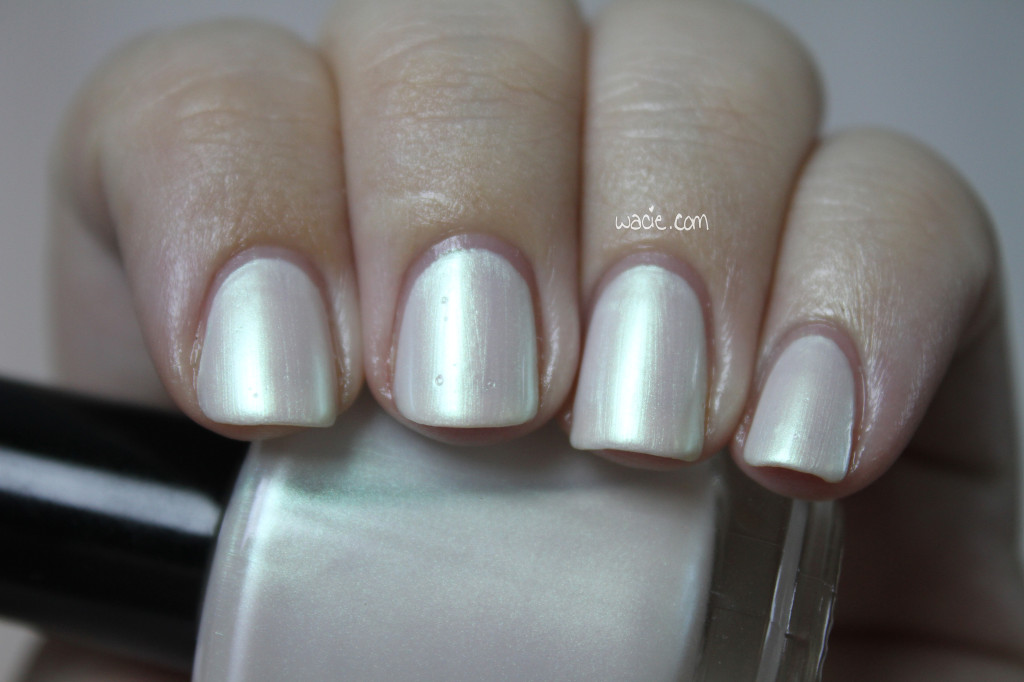 I'm wearing three coats here, just because I always put on three coats for swatches, but I actually really liked this at one coat. I wish I'd taken photos of it then; it was sheer enough to see my nail line beneath, but the green flash was still very prominent. It was a very cool look just on its own. With three coats though, it's still a little sheer, but the white is more apparent.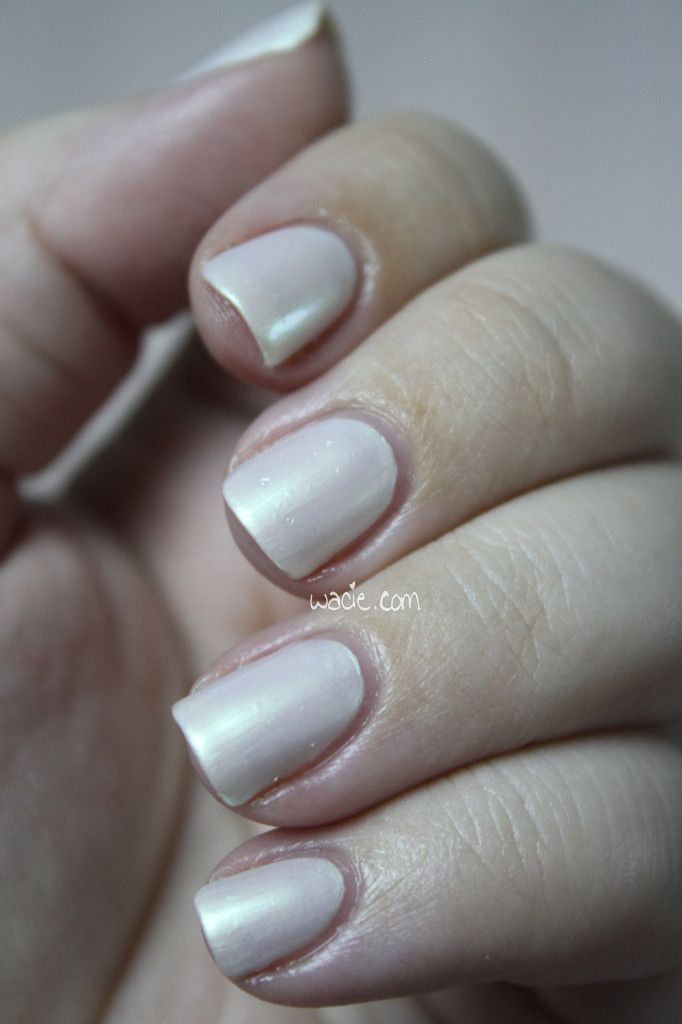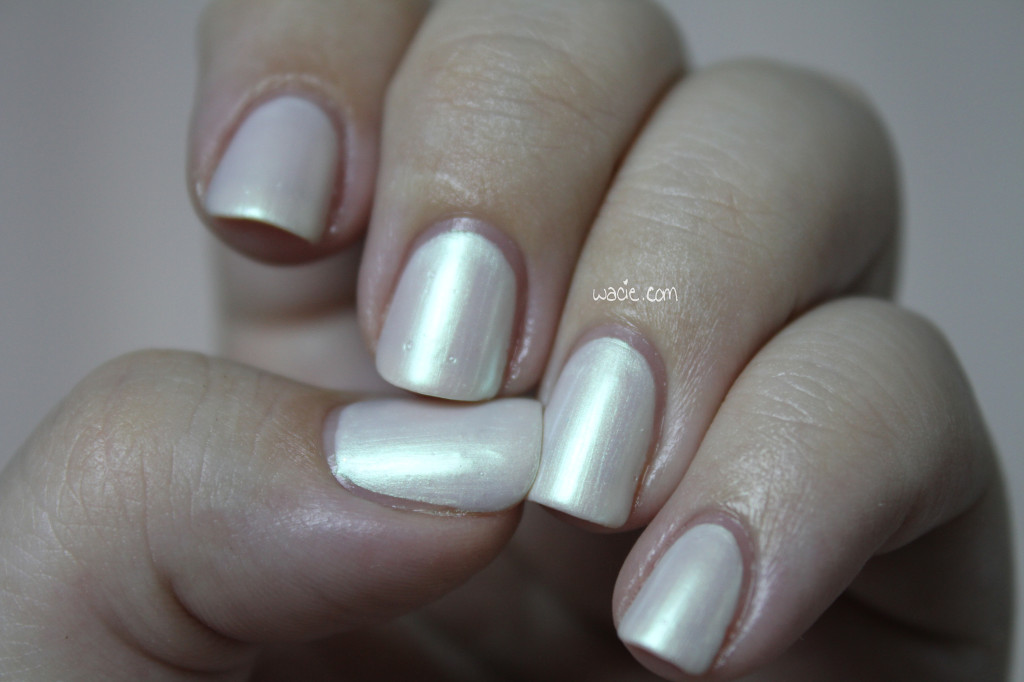 I'm also rethinking the name a little. At the time (about a day ago) it seemed perfect, but wearing a polish called Wintergreen in the middle of July is a little weird.