Happy Saturday, reader! This is the final polish in the first phase of Blue-Eyed Girl Lacquer's masive Doctor Who collection. After this one, I've got a couple prototypes, a couple of special editions, and a Halloween collection that's weirdly appropriate for spring. This final(ish) polish is called A Snogging Booth?; I'm wearing three coats with one coat of Gelous gel coat.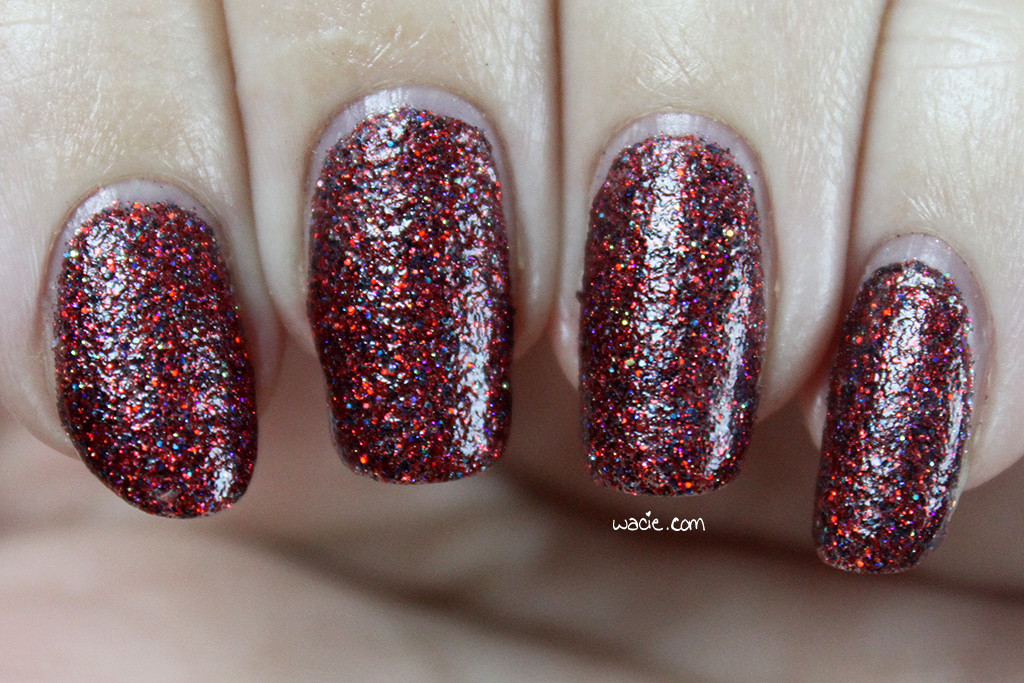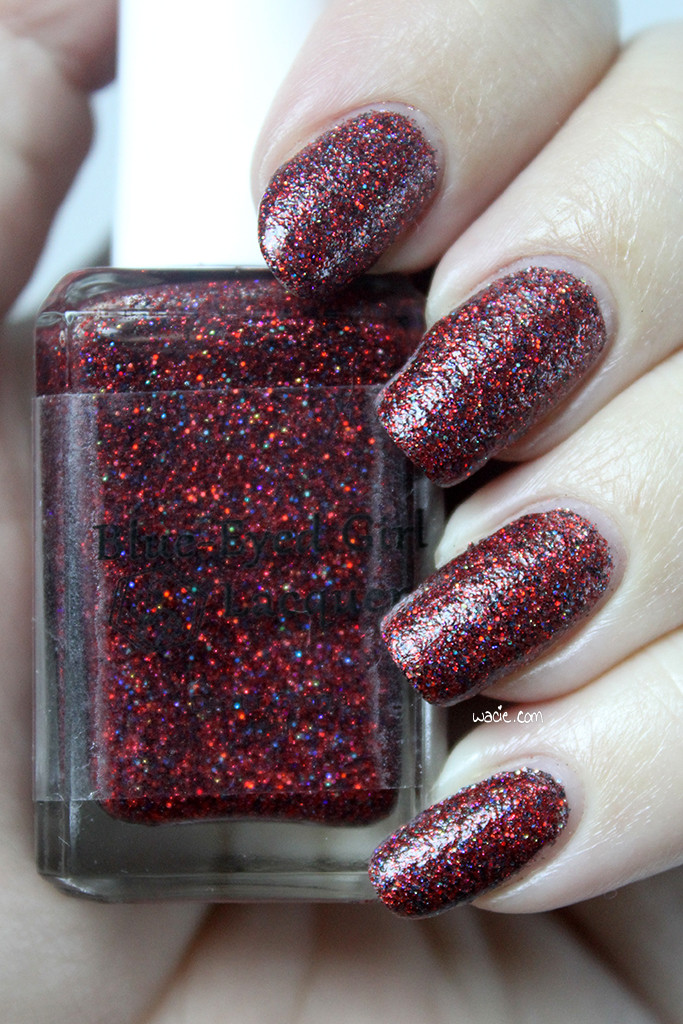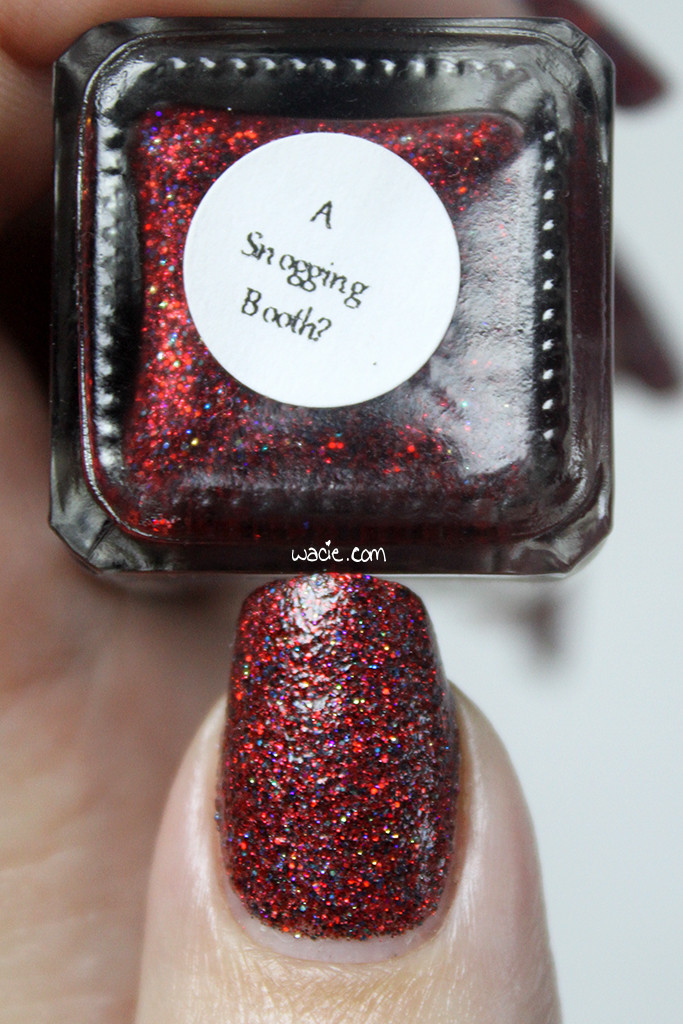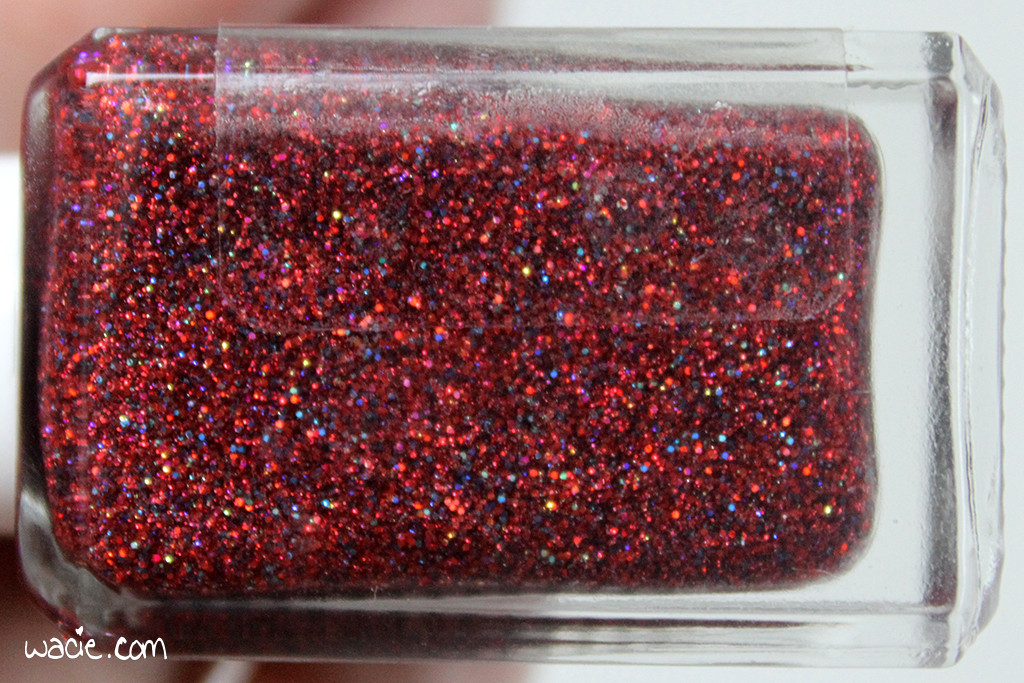 A Snogging Booth? is a clear-based microglitter polish containing shades of red and black. Application was easy, and a bit similar to the previous BEGL microglitters I've worn on the blog recently; the first coat didn't cover well, but coverage builds with additional coats. It took me all three coats to achieve this level of opacity. The product consistency was thick as well, which is to be expected with the large amount of glitter in it. The polish dries quickly and with a textured glitter finish. I added top coat for smoothness; you can see where it sank in, there's still a lot of texture left.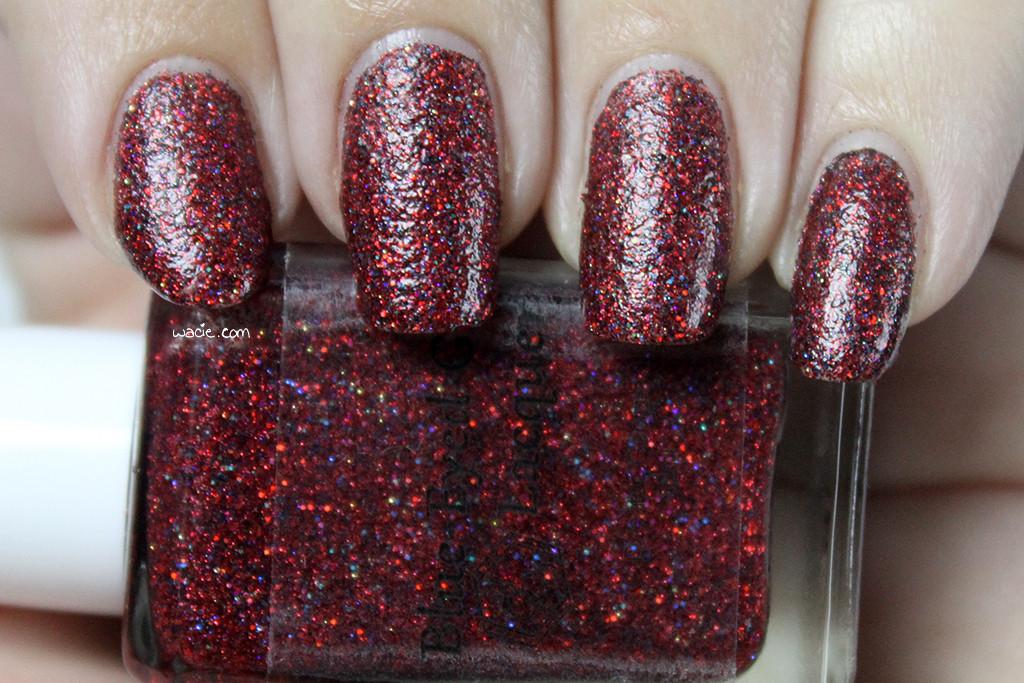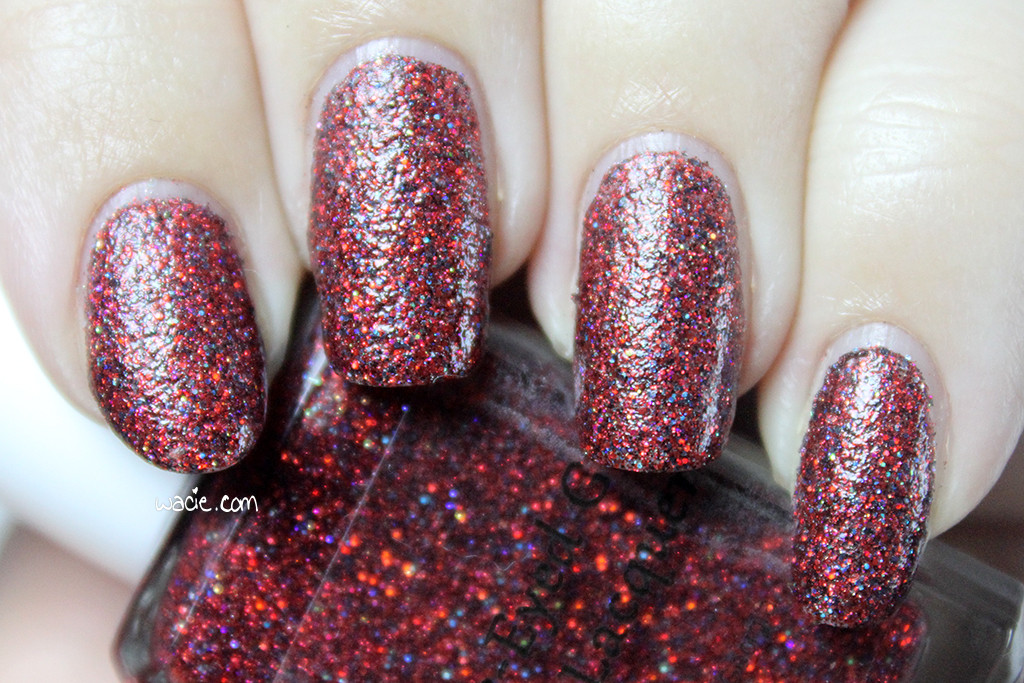 My favorite thing about this polish is the black glitter. The word that comes to mind, for me, is pepper; it adds a dark, cool, vampy element to the polish. I don't like black glitter in everything, I think it looks weird in light jellies, but I really love it in this. The red is already gorgeous on its own, but the black makes it sultry while also grounding it. It's a really nice combination.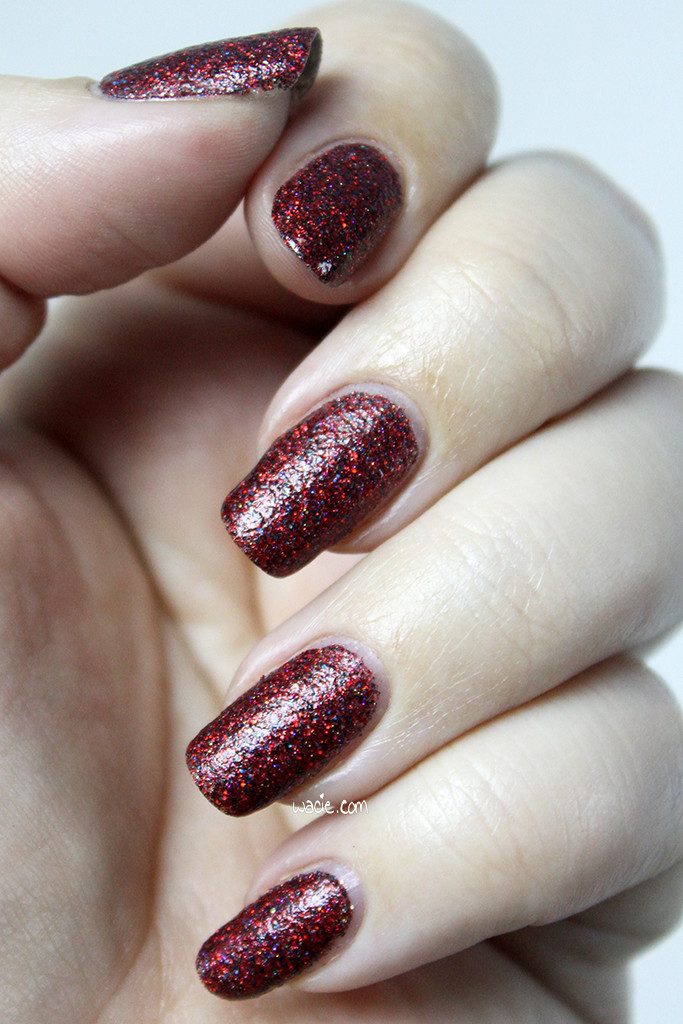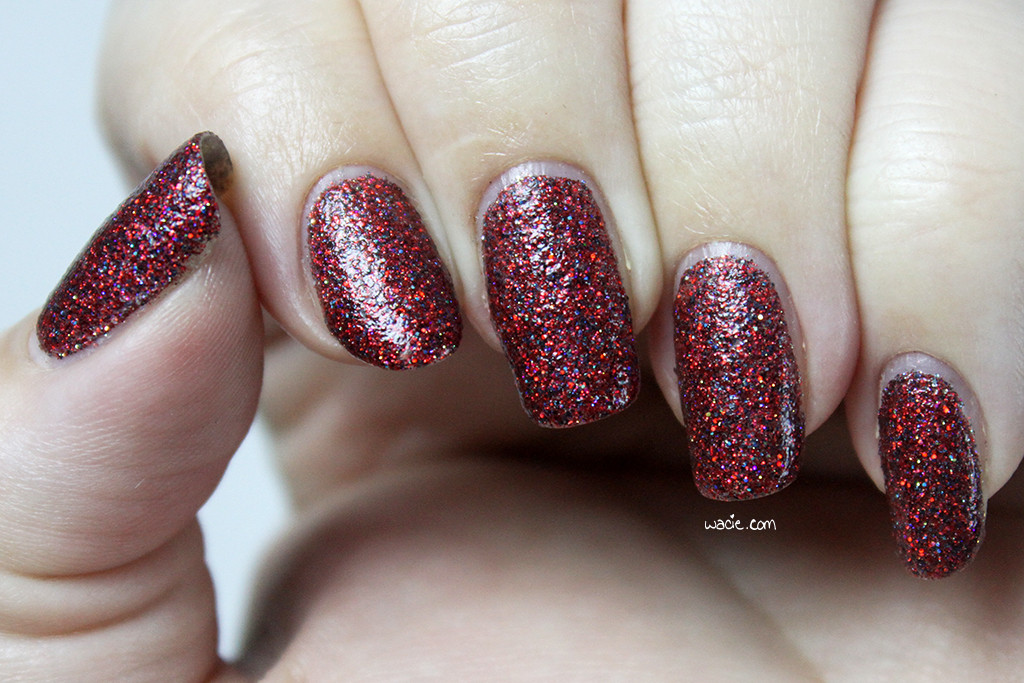 In the sun, it warms up quite a lot, and I think that's just because things tend to look cooler and darker in the studio. The holo effect from the red glitter shows up well here, and that helps it look a bit warmer as well.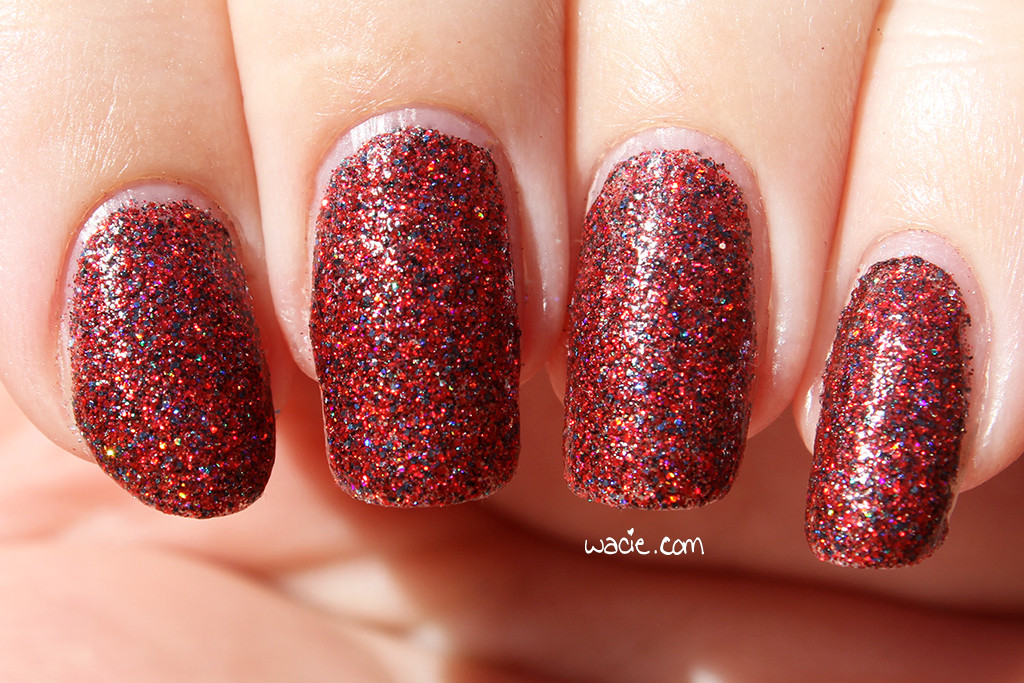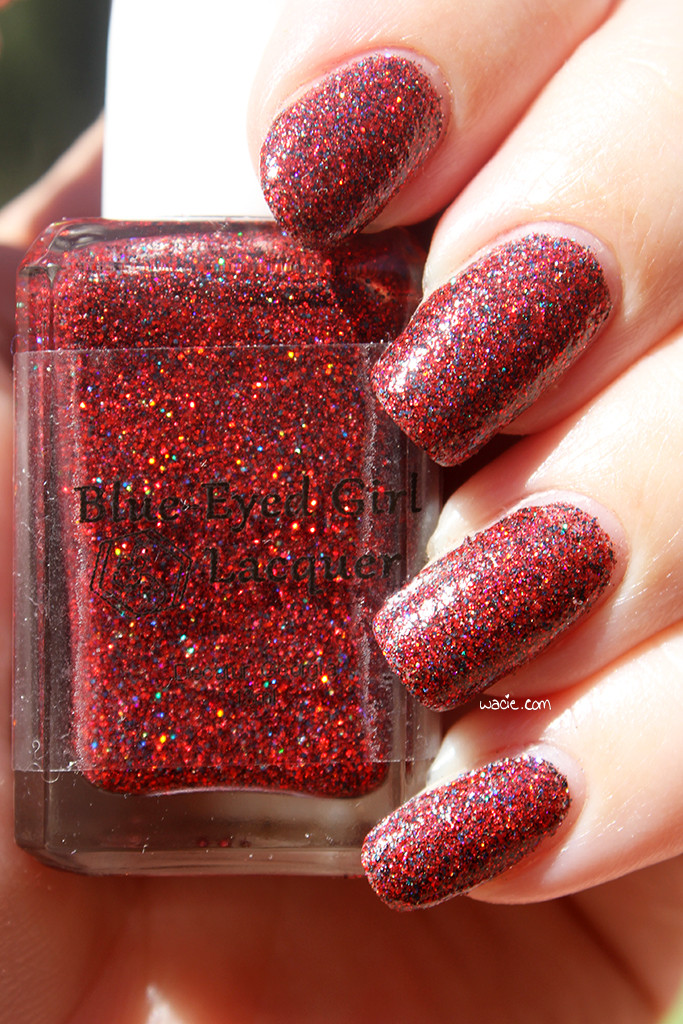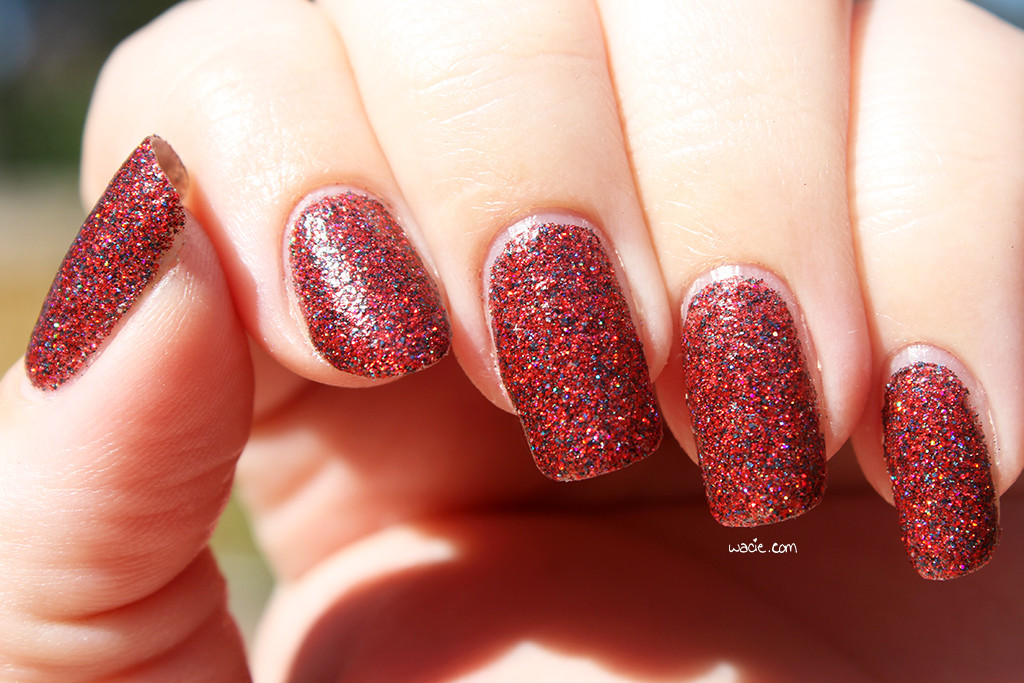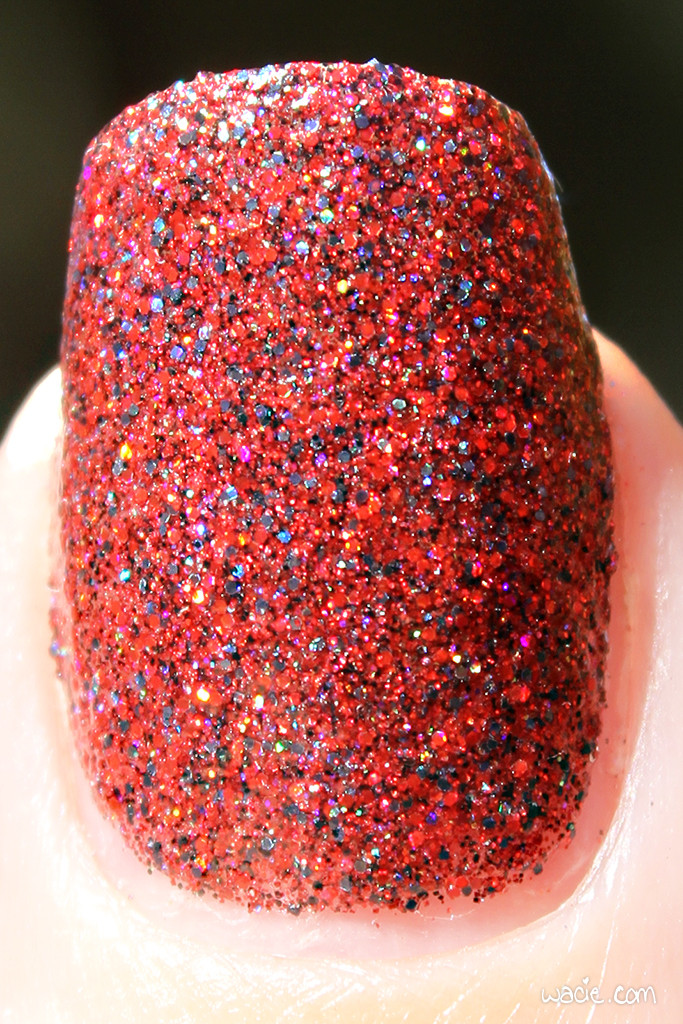 A Snogging Booth? has been discontinued by BEGL, and sadly, the last bottle sold out only recently. Other BEGL polishes are available in their shop.
I bought this polish myself.