Swatch Saturday!! Today's post is late because I make bad choices (and I have really good parties). The polish I'm wearing today is Tact is Just Saying Not True Stuff, I'll Pass from Blue-Eyed Girl Lacquer; I'm wearing three coats with one coat of Rica's Glossy Glam top coat. Photos were taken in direct sunlight outdoors.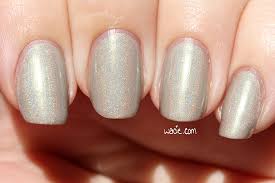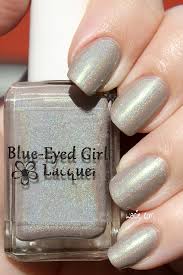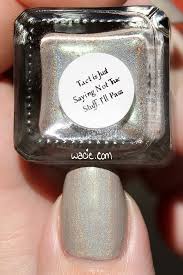 Tact is Just Saying Not True Stuff, I'll Pass is a cool greige holo with a pearly green shimmer. Application was easy; the product consistency is smooth and easy to use. I had full coverage in two coats. I had no issues with flooded cuticles or goopy polish. The polish dried quickly, about five minutes until it was dry to the touch, and it dried with a satin/matte finish. The holo effect is subtle but still bright. Top coat really helps make it shine.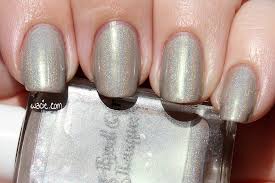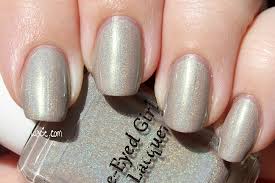 Tact, as I'll call it, is one of the more subdued polishes from the Once More With Feeling Collection. The companion polishes are made with brighter colors, stronger holos, and more intense shimmers and flashes, but that doesn't mean Tact isn't incomplete. It's actually pretty refreshing. The color is neutral and work-friendly, but the holo effect and green flash make this polish pretty, fun, and unique.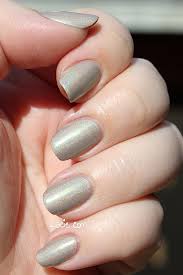 Tact and the rest of the Once More With Feeling Collection are currently available from the Blue-Eyed Girl Lacquer shop.
I bought this polish myself.