Welcome to another swatch! Today's swatch is Hitsujiyama Park from Elevation Polish; I'm wearing three coats with one coat of Seche Vite.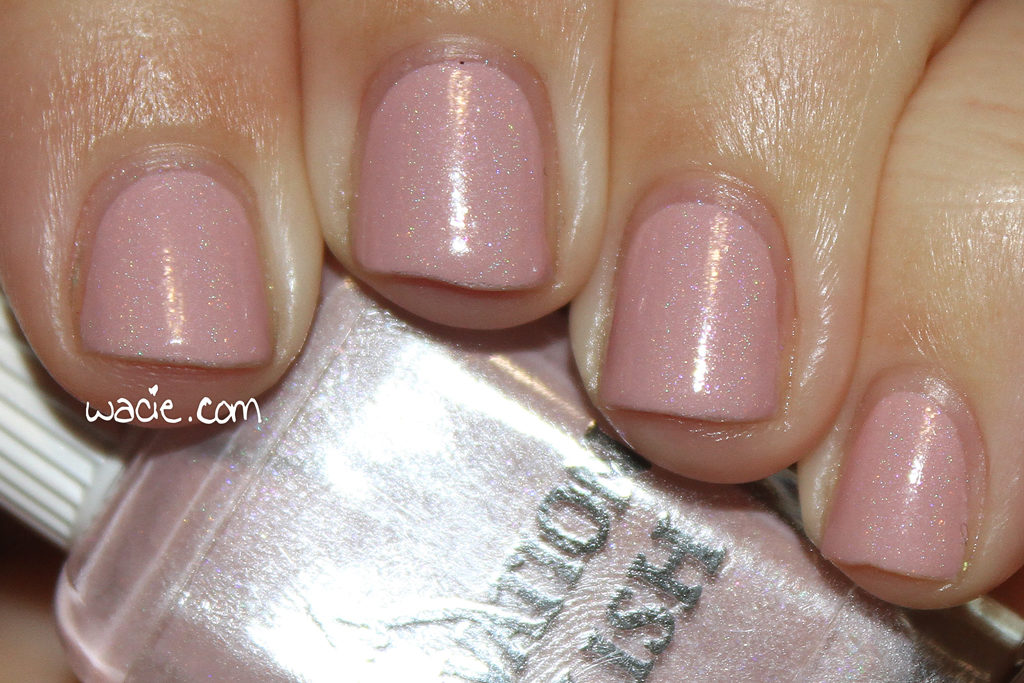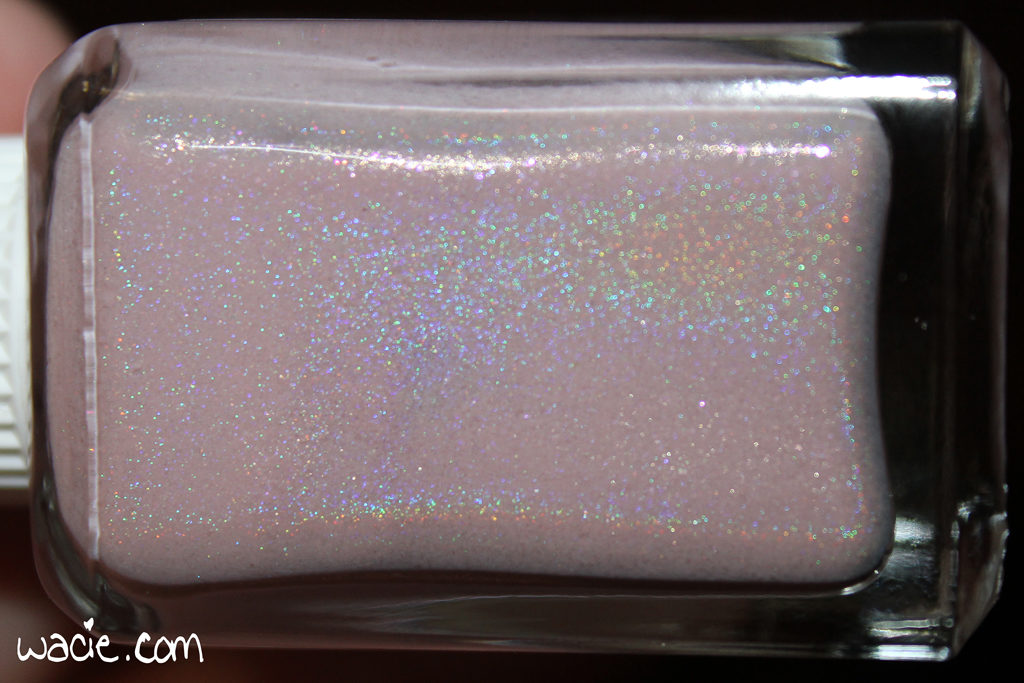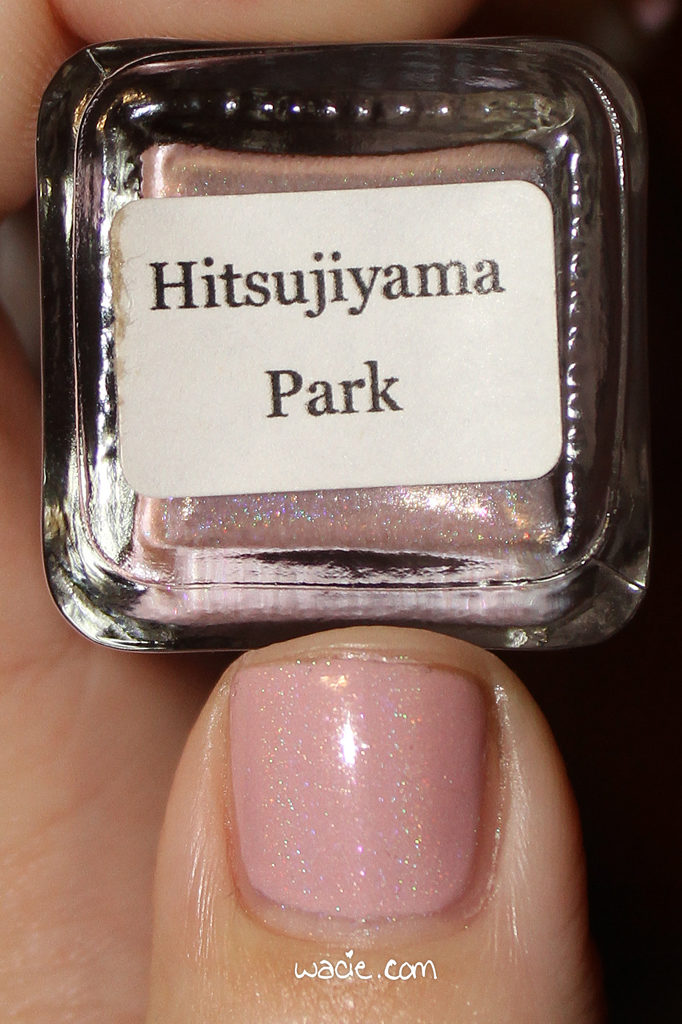 Hitsujiyama Park is a baby pink polish with a faint holo effect and fine pink shimmer. This polish has a Goldilocks consistency, one that applies smoothly but doesn't flood cuticles. It's also fairly opaque; I got full opacity on the second coat, but even one generous coat might be enough. The polish dries with a satin finish; I used top coat for shine.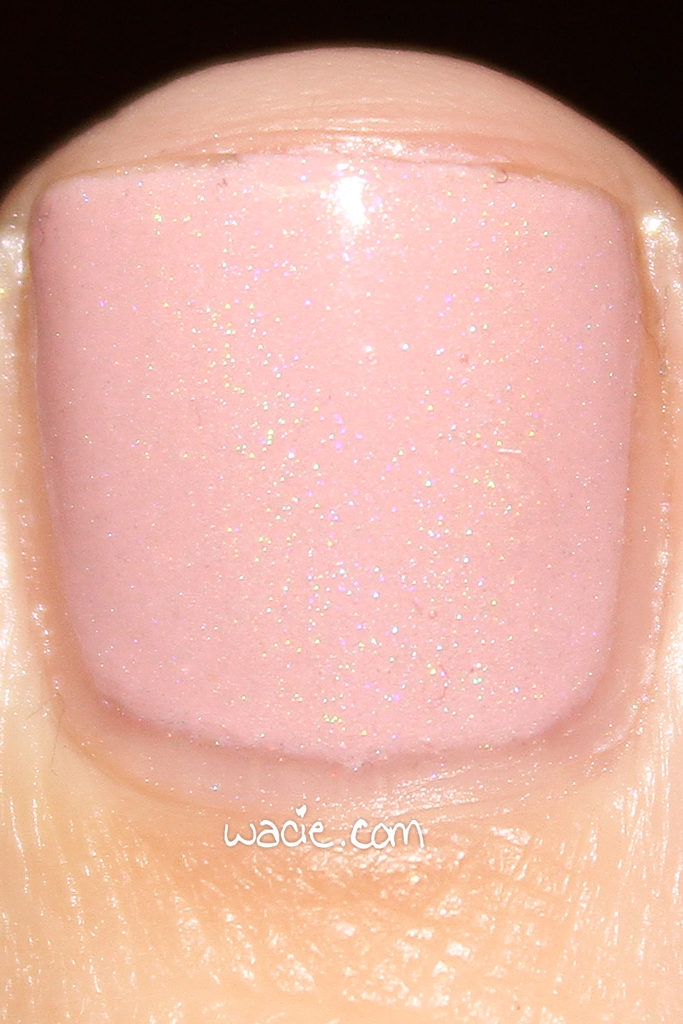 So one thing I want to note is that I used my camera flash in indoor lighting for these photos. Do you ever find yourself delving into a holo-heavy nail art look, only to find that it's going to be cloudy all week? If I remember correctly, it stormed on the day I took these, and ambient lighting in my house wasn't adequate, so the camera flash was the best way to get the holo. The holo in this polish is so barely-there, which I love. It's an afterthought to the delicate pink base. It's super dainty.
Hitsujiyama Park and other Elevation Polishes are sold in their online shop.
I bought this polish myself.