Day 15 of the Summer Untrieds Challenge calls for pink, so I went with something I've had for ages and have never tried: My first-ever China Glaze! I grabbed a bunch of these vibrant glitter crackle polishes during a huge Sally Beauty sale last summer (or maybe the summer before?), and I've only used one of them until today. This is one coat of Glam-More over two coats of Ciaté's Amazing Gracie, topped with one coat of Seche Vite.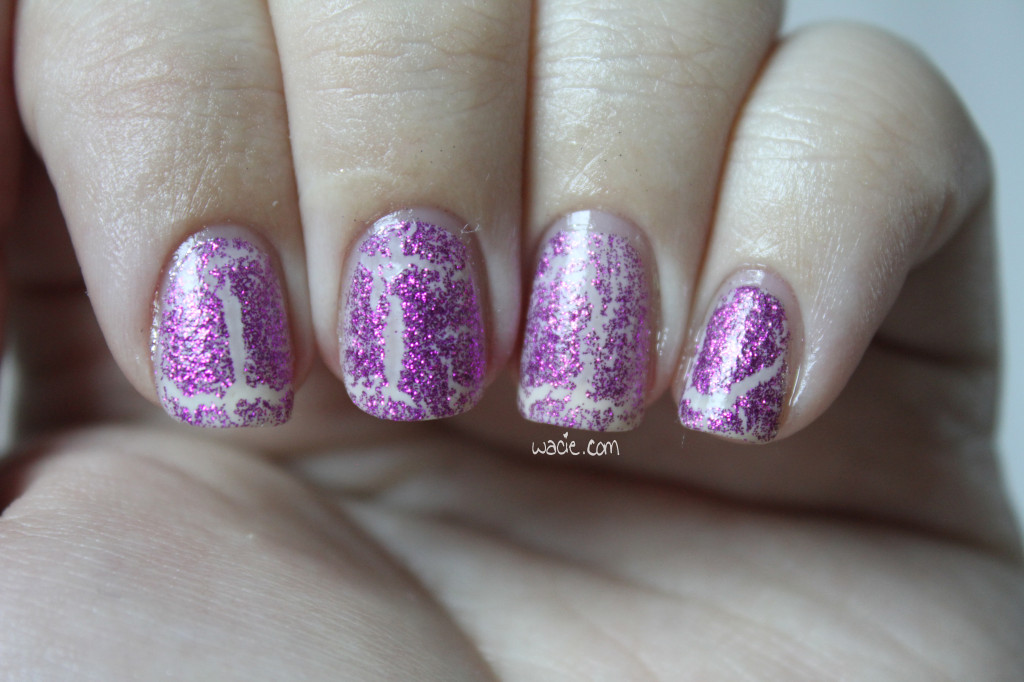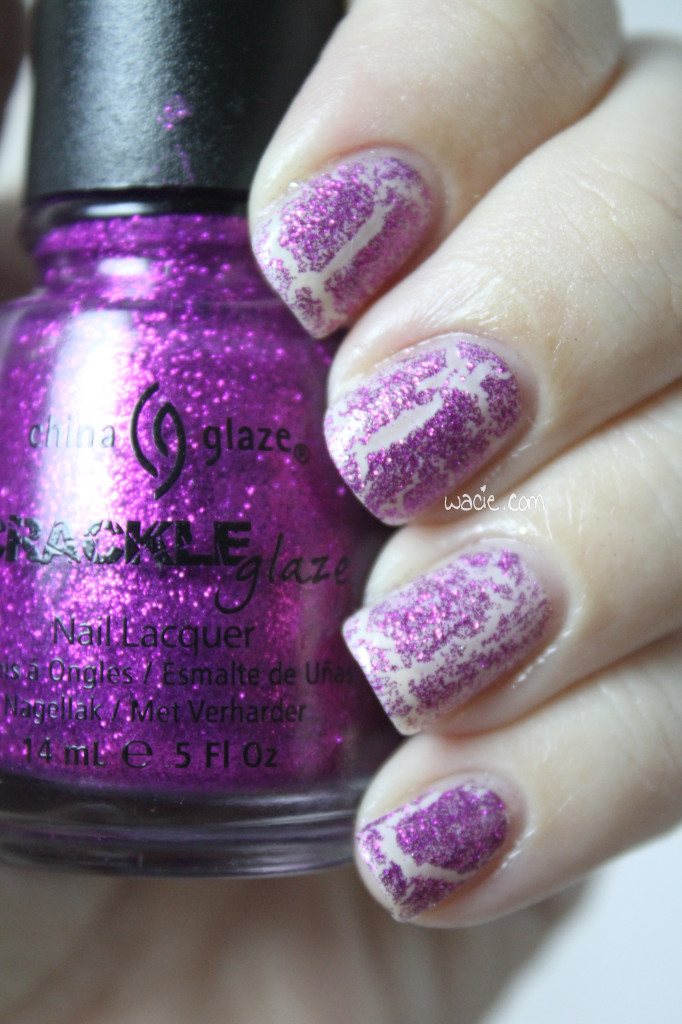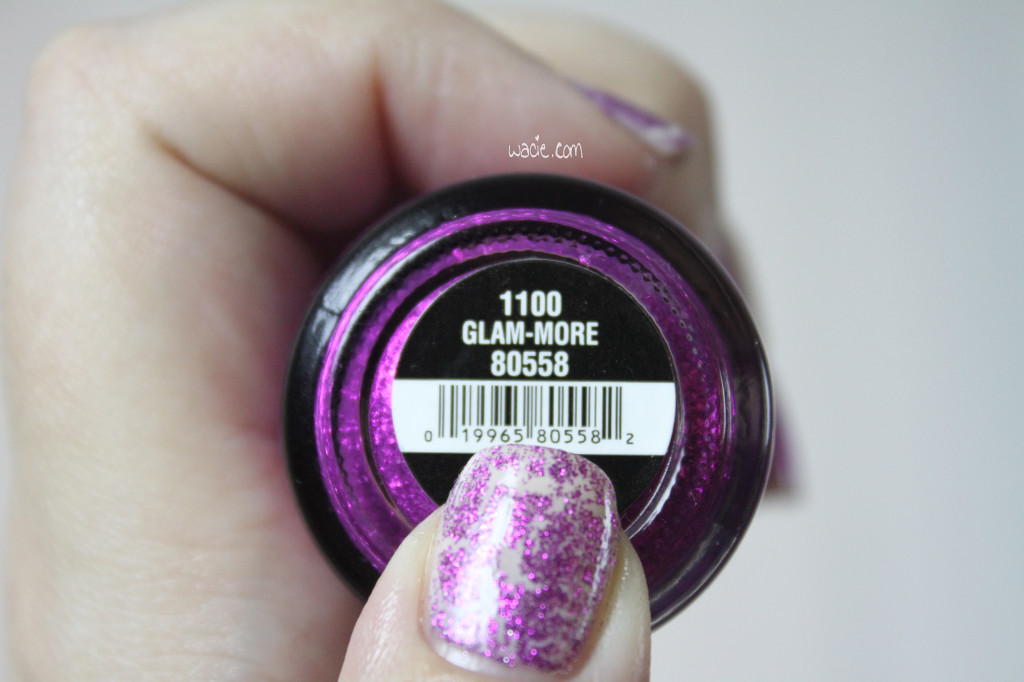 As you can see, Glam-More is a glitter crackle. It's pink, pretty, and totally passé. I just can't say no to glitter, though, in any of its forms. This was actually quite thick when I opened it, but I took care of that with some thinner. It went on easily after thinning and the crackle effect occurred almost immediately. I think it's a bit pinker in person; it looks purplish in the studio. That's a bit misleading.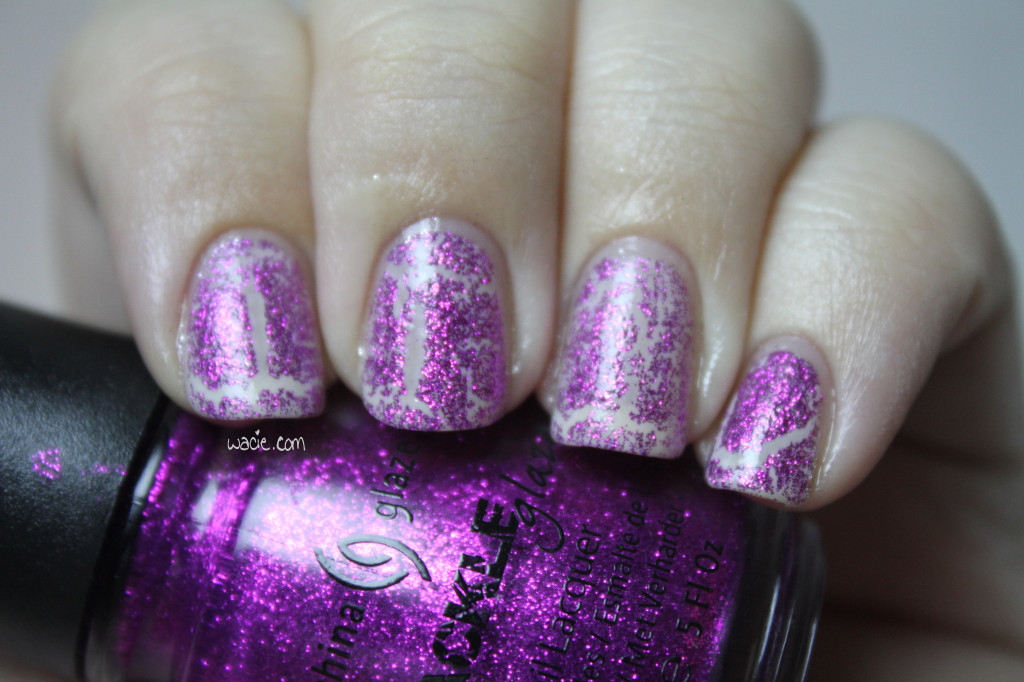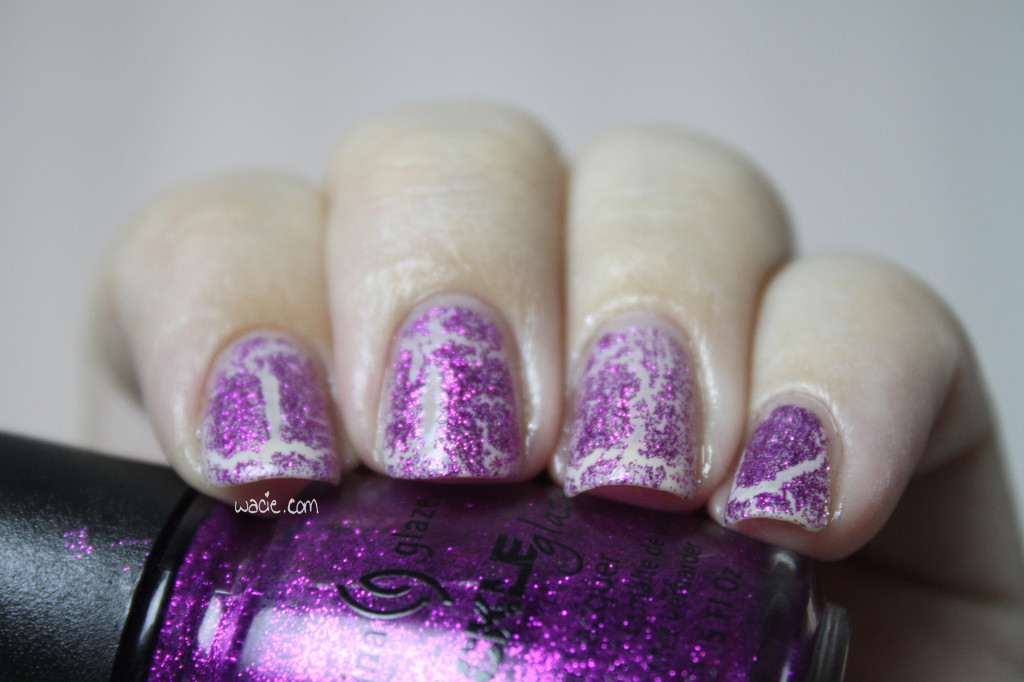 I've never used Amazing Gracie before today, so I'll say something about it, too. It's a soft, sheer nude that's perfect for a French mani. It dries quickly and with a nice shine. I fear these polishes a little, because they always come out streaky, and since they're so translucent, you can never correct it with another coat. That happened to me a little, but isn't noticeable under the crackle.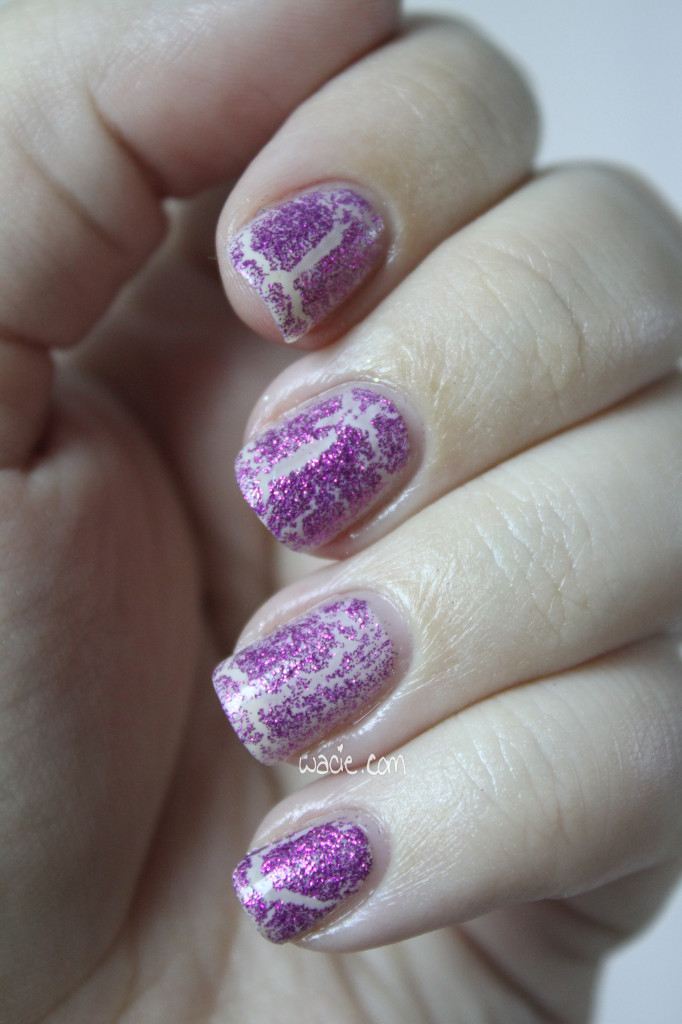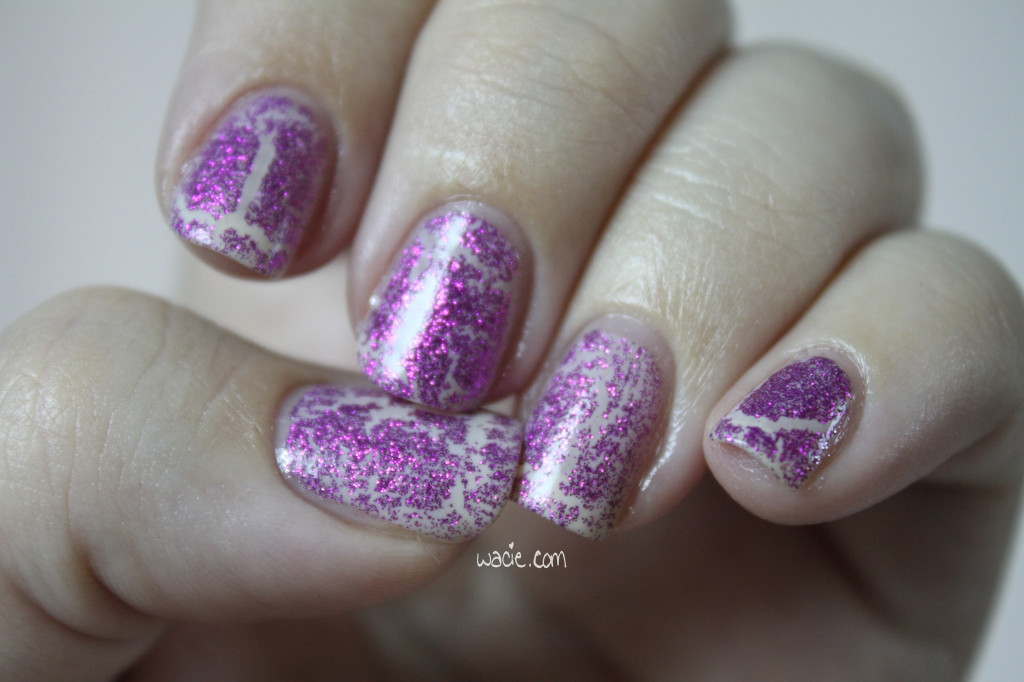 I really love how dense the glitter is in Glam-More. It's basically a clear crackle with glitter; there's no pigment at all, that's all glitter! This is especially obvious in the sunlight/outdoor photos. I regret using such a delicate base color, though; I feel like a darker color would have done more for it. Actually, looking back, I made that mistake the last time I used one of these crackle polishes. Why didn't I learn?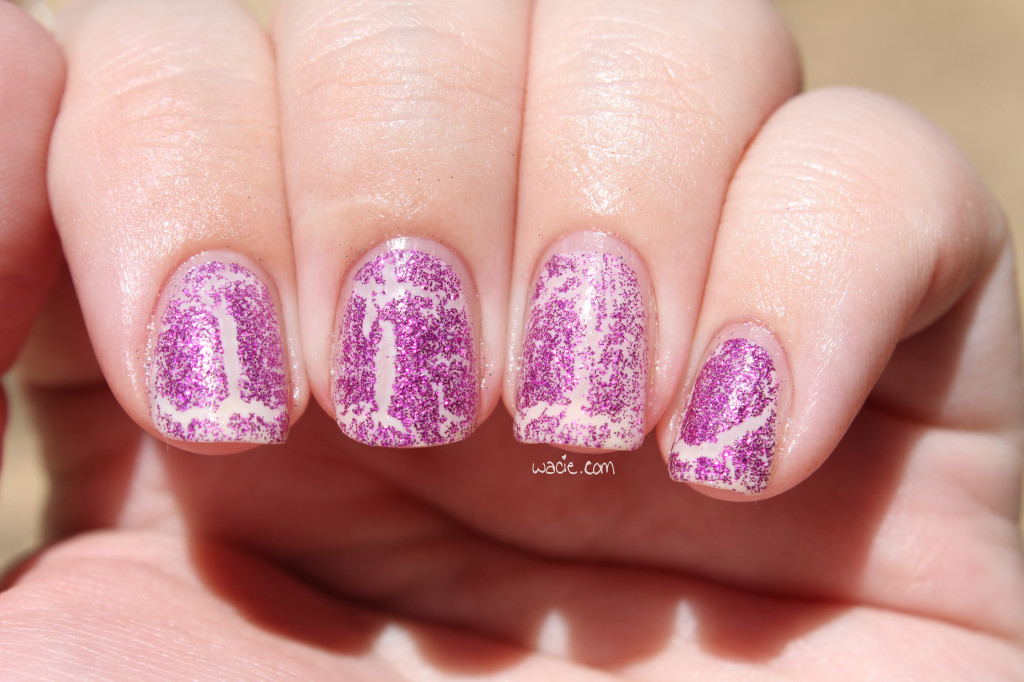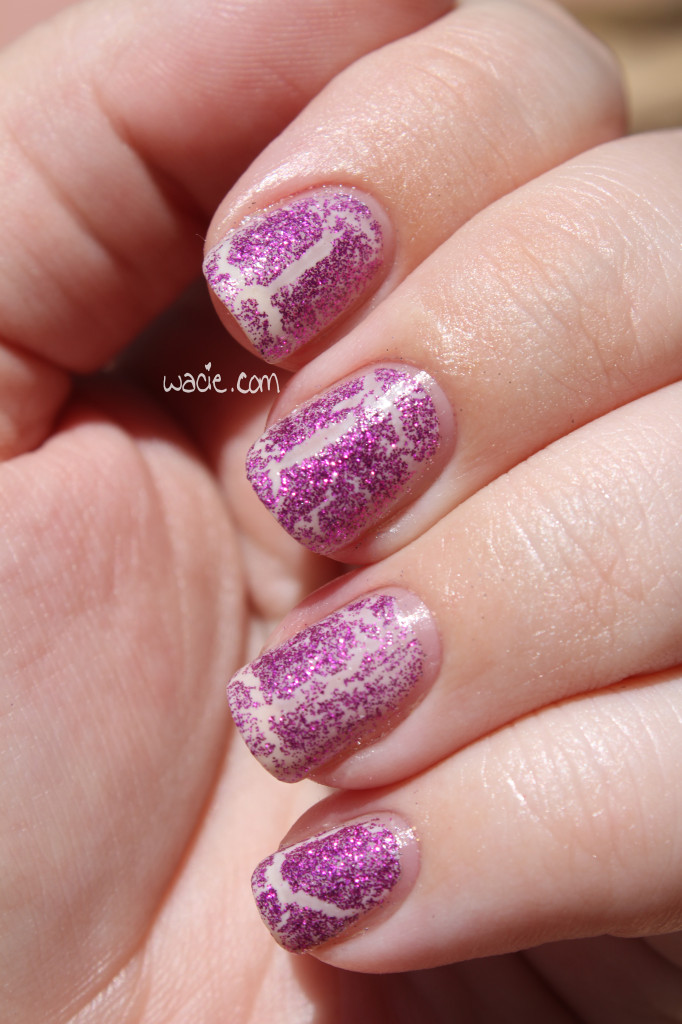 I feel a little weird wearing this. I know I'm late to like every nail trend ever, but this is crazy. It's like a nail polish time capsule.