Hello, reader! Swatch Saturday is going strong in 2017! Today's polish is Blue-Eyed Girl Lacquer's Siren Sweetheart; I'm wearing one brushed coat over Zoya's Chantal and Essie's Fiji and Mint Candy Apple.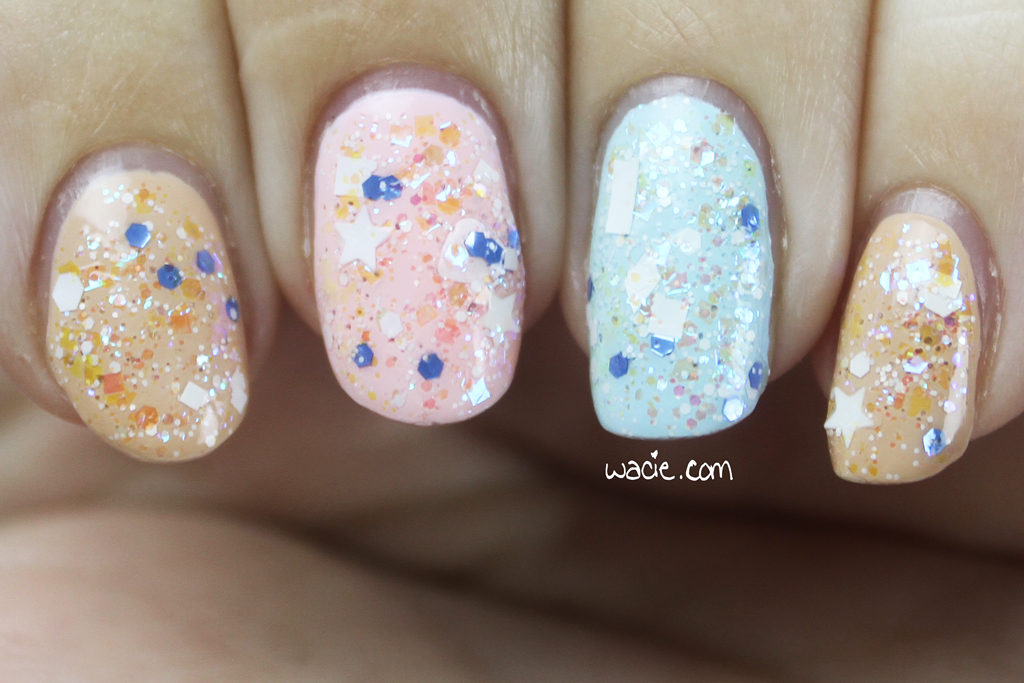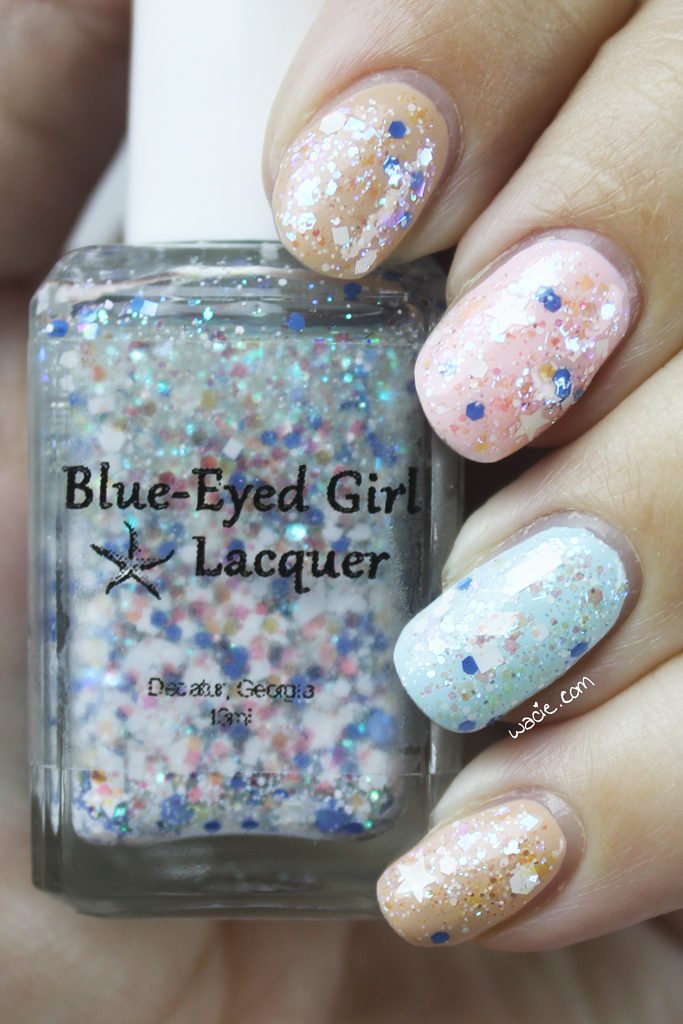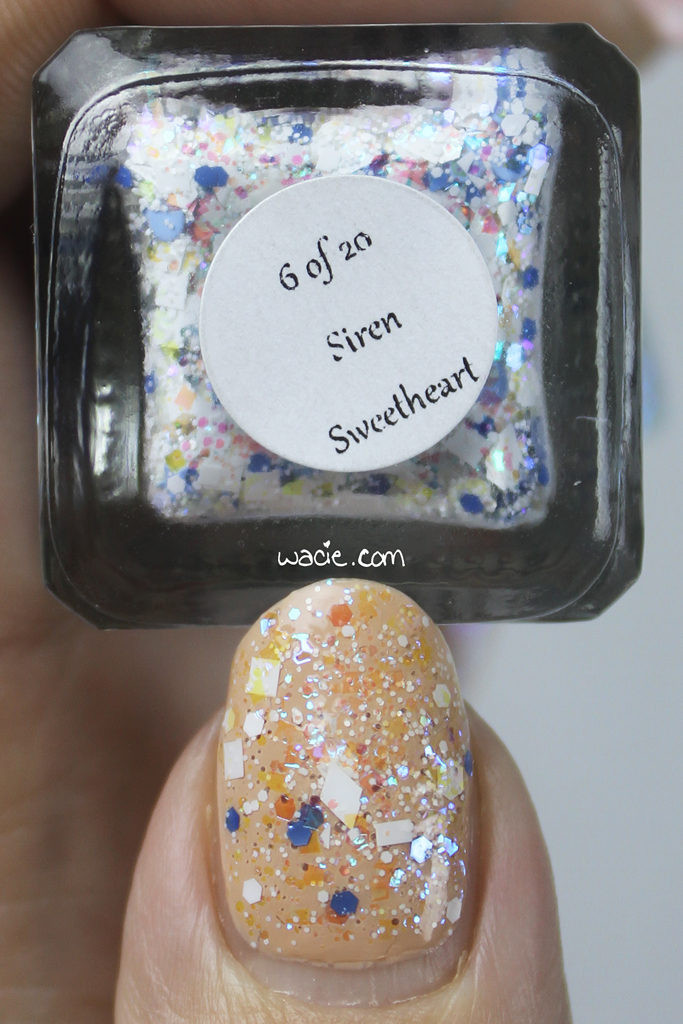 Siren Sweetheart is a clear-based glitter topper with iridescent hex and square glitters and denim blue hexes in a mainly-white glitter mix that includes rectangles, stars, hearts, diamonds, and squares. Application was okay; the consistency was pretty thick, which is not unexpected, seeing how much glitter is in the bottle. The glitter is very dense, so I got tons on the brush and didn't have to fish for the larger shapes. The polish dried quickly with some texture; I used top coat for smoothness.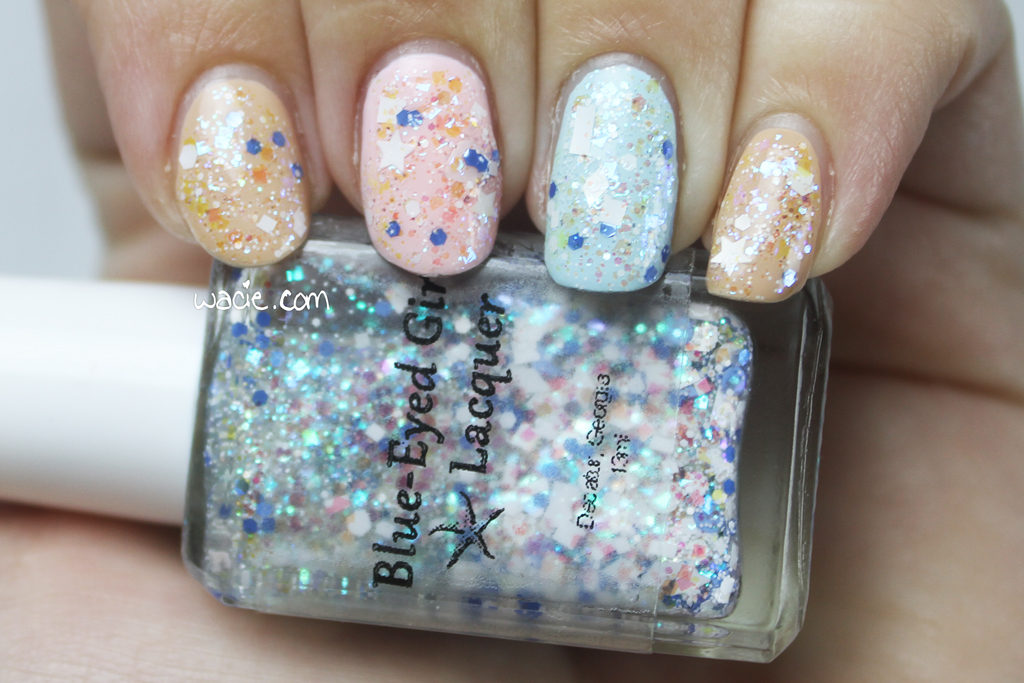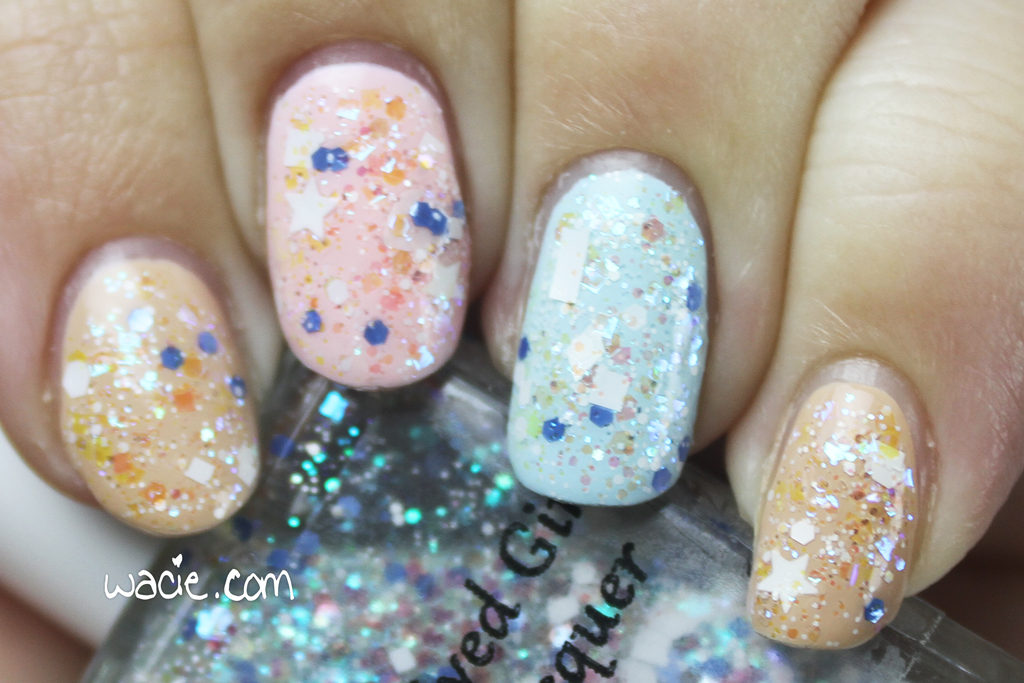 The white glitter topper is one of my favorite mixes, because it can be worn over anything. I only swatched it over pastels here, but you could put this over any creme and have an interesting look. The iridescent glitters shift colors based on the lighting, so there's some color in the polish, the white glitters add texture and fun, and the blue glitters break it all up. I am having a ton of fun wearing this.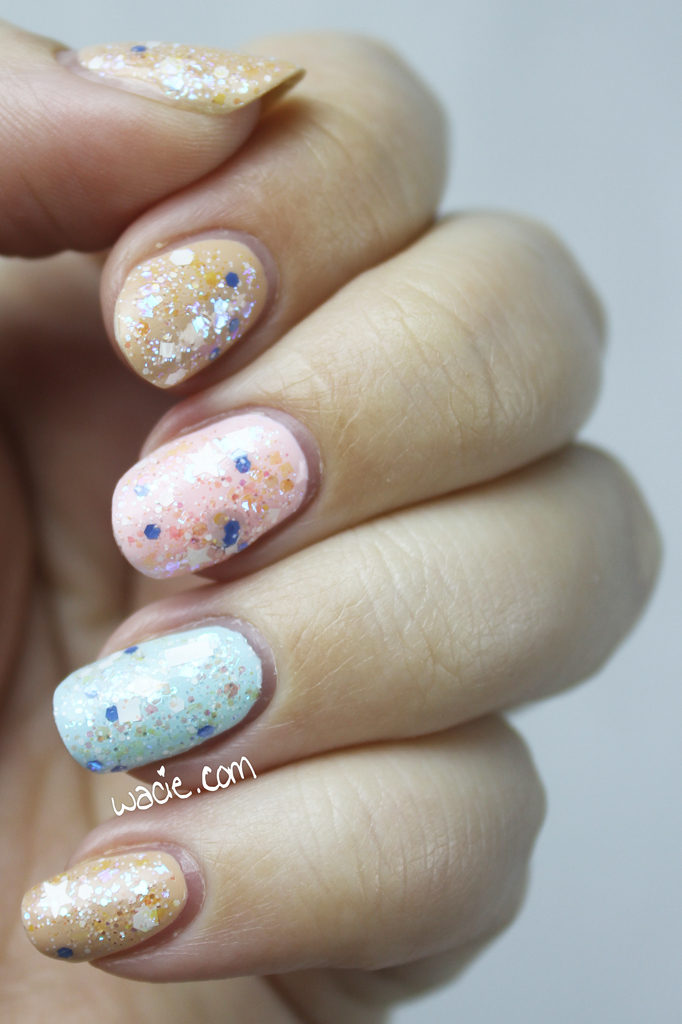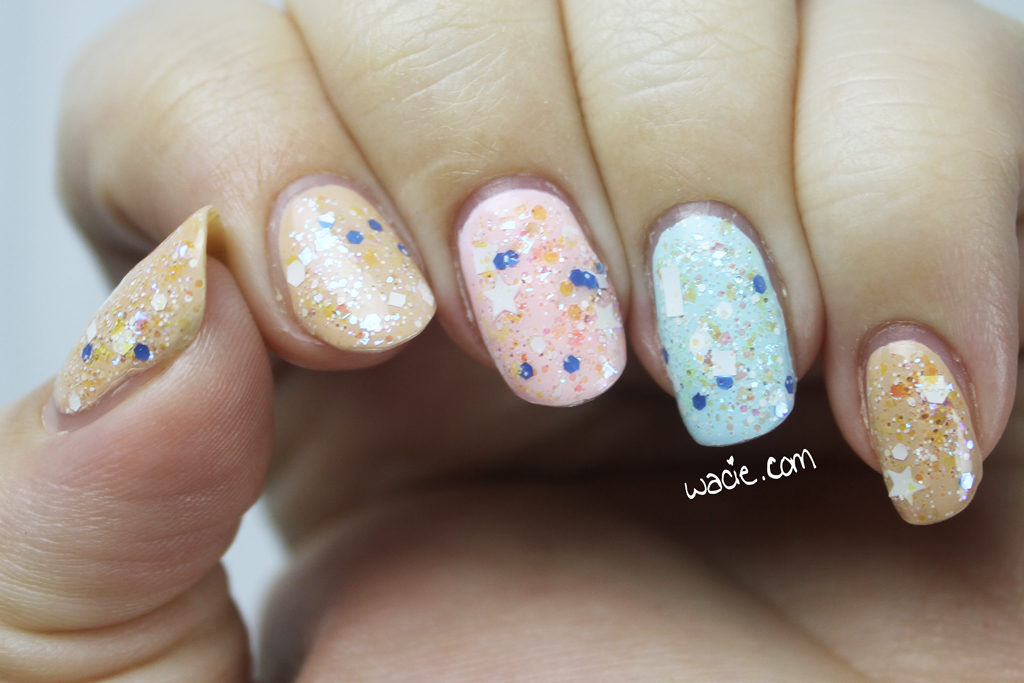 These photos were taken outdoors in direct sunlight. In the sun, the iridescent glitters look a little washed out, but out here, you can see just how much glitter is on each nail. The studio photos seem a little deceptive by comparison.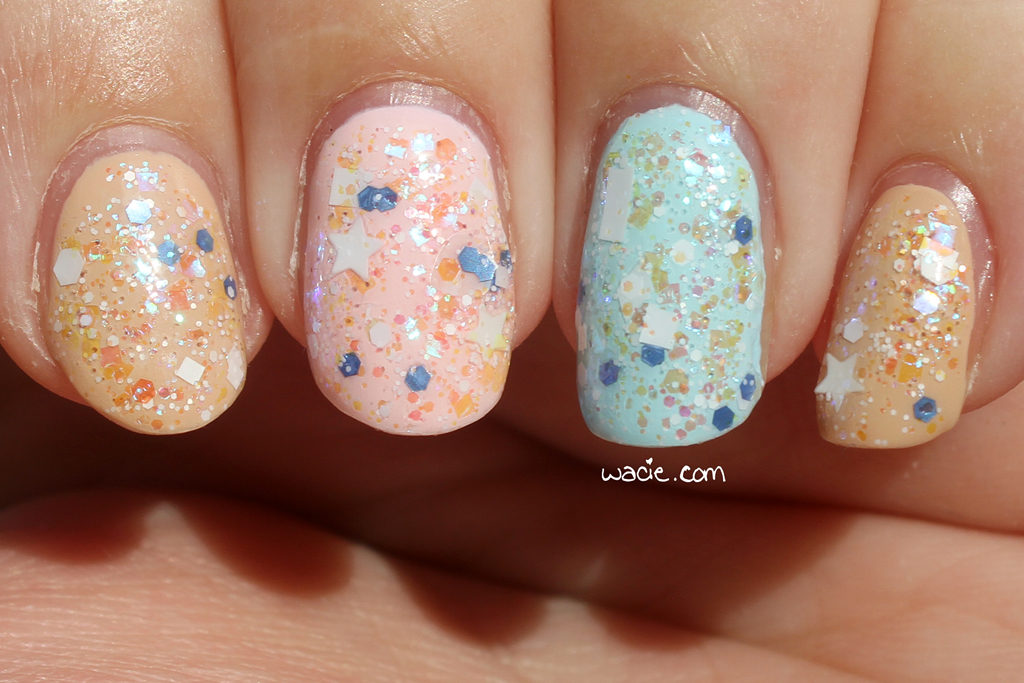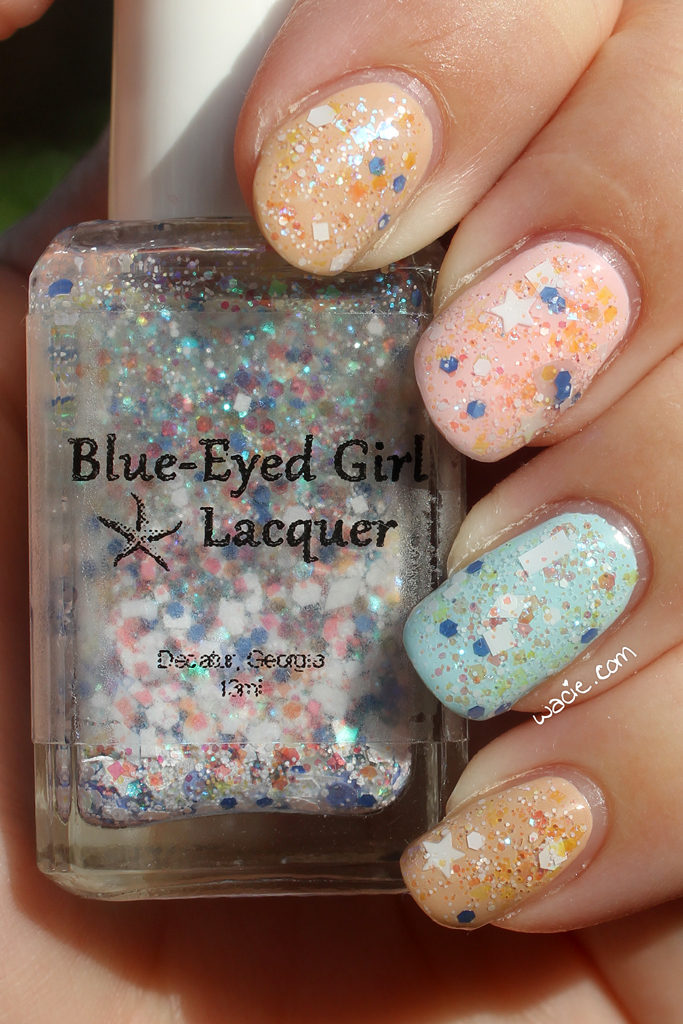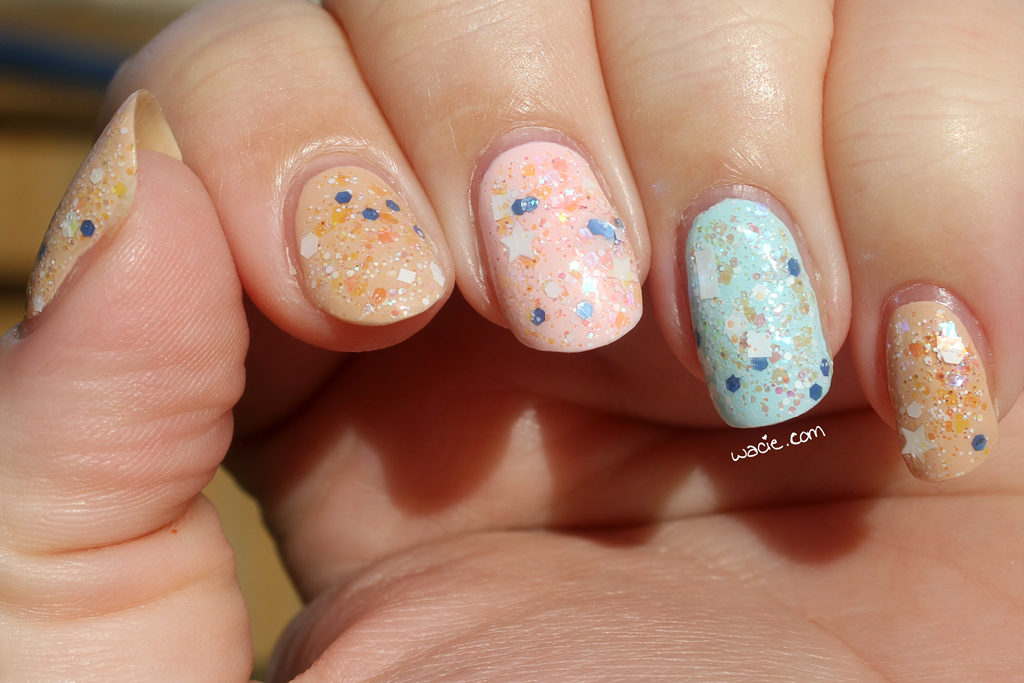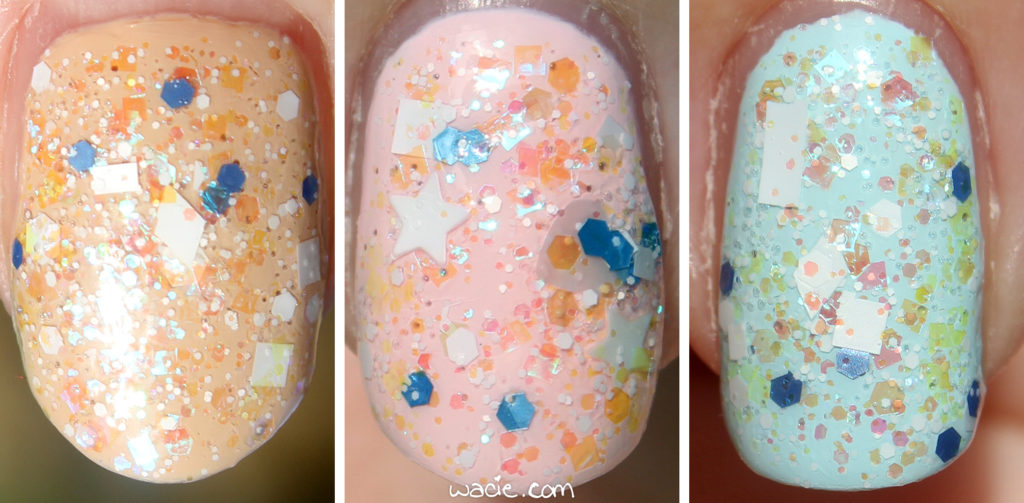 Siren Sweetheart was a numbered limited edition that has since sold out. Other Blue-Eyed Girl Lacquers are sold in their online shop.
I bought these polishes myself.